Punta Cana, known for its 32 km of beaches, clear waters and warm tropical climate all year-round, is the perfect place to spend your next holidays. This slice of paradise is unique among other Caribbean destinations, and in this article, we will give you the five reasons why!   
1) Best Caribbean beaches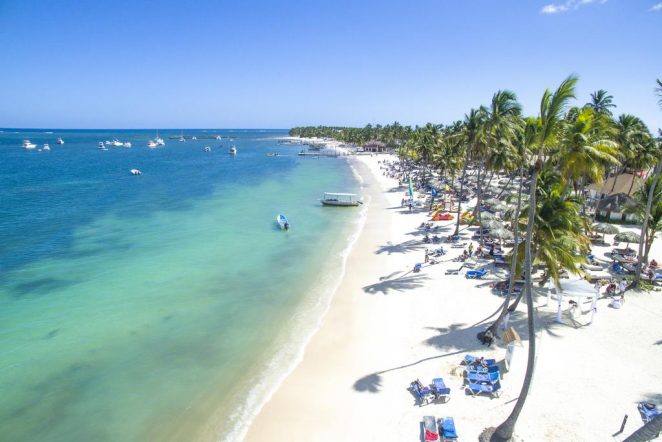 With incredible turquoise waters, white sand and coconut trees, beaches in Punta Cana are just unique. Bellow is our must-see list:
Bavaro Beach: their clear waters make it ideal for snorkeling and many other watersports as parasailing, windsurfing. A UNESCO report ranked Bavaro as the best beach in the world.

El Cortecito: on the shore of a fisherman's village, it is the perfect place to spend the day and stop by one of the bars facing the beach for a cocktail.

  Macao Beach: you can find plenty of sundry locals in the middle of a magnificent landscape at this beautiful beach.

  Playa Blanca (White Beach): as the name suggests, the sand there is outstanding, the water is incredibly calm and has a restaurant serving up international and tropical delights.
2) Exclusive All-Inclusive Resorts
Located in the eastern part of the Dominican Republic, Punta Cana is a resort town, home to more than 500,000 hotel rooms. Punta Cana hotels offer a wide variety of services, and the all-inclusive packages are the best option to relax and have fun all in the same place. Lopesan Costa Bavaro Resort Spa & Casino is the most incredible resort of Playa Bavaro in Punta Cana. Known for its accessible infinity pool connected to the beach, fun, and entertainment are guaranteed at this five stars hotel. The hotel counts with an impressive casino of 11,000 sq ft, a wellness center, discotheque, six freshwater swimming pools, and an impressive all-inclusive range of culinary options: Mexican, Mediterranean, Asian, or even an Italian Trattoria are some of them! For more information, visit www.lopesan.com.
3) Outdoor activities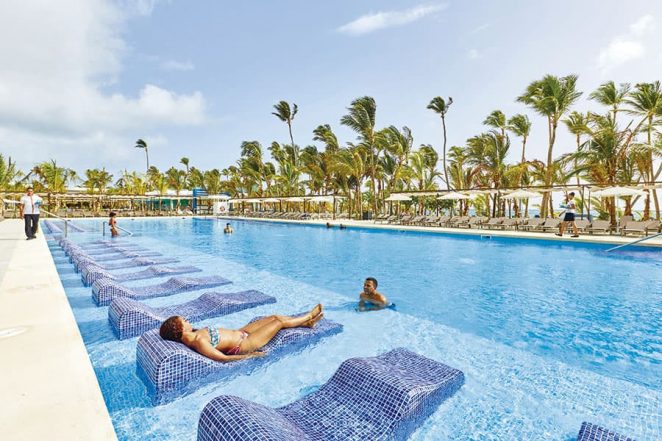 From national parks to aquatic adventures and a chocolate museum, this dreaming destination has things to offer outside the resort too: 
"Scape Park" has 800 meters of limestone topography and also a hidden cenote, caves, and a zipline.

"Indigenous Eyes Ecological Park" is a natural reserve designed to protect habitats of the Dominicans republics flora and fauna. Here, visitors can enjoy the freshwater lagoons and dive off their 26 feet deep!

"Chocomuseo" starting from the cacao harvest, you will learn all about the process of chocolate. It's free, and you can even attend different workshops.

"Jeep Safari Tour," you will see a variety of exotic plants and flowers while enjoying the ride. This fantastic adventure starts every morning with a visit to the beautiful Macao Beach.

"Dolphin Discovery" is one of the most lovely experiences. You can take a 40-minute swim with the dolphins and also get the chance to learn about their ecosystem.
4) Nightlife
"Coco Bongo" is considered the spot for nightlife with nonstop performances. Live bands, conga lines, acrobats, and musicians are some of the fantastic shows that you will see in one night here. 

"Jewel Disco" located inside the Plaza Palma Real Shopping Mall, it has three areas distributed over 10,000 m2 decorated with modern equipment like robotic heads, lasers, and guns led.  

"Smoke Room Disco And Lounge" is close to all the city attractions on Bavaro Beach, and is the newest nightclub in town.
5) Gastronomy
Dominican dishes include a rich culinary heritage that is uniquely Dominican. Extraordinary tastes are the result of a mix of influences as indigenous Taino, African, and Spanish food.
Bananas, rice, chicken, fish, and beans are the most common natural ingredients for many dishes. For example, Dominicans have their own "Paella" (the Spanish dish) called "Locrio," which is seafood combined with rice and vegetables.
Where to eat genuinely Dominican food? Outside the hotel, you can find a lot of places to try some authentic Dominican dishes. Some of them are:
"Delicias de Bavaro" (España Av.) It's located near the beach, and you can have a meal even late al night because it's open 24 hours.

"Huracan Cafe" (Mare st.) In a setting of Los Corales beach, it also has dancing, DJs and drinks.

"Las Leñas" (España Av) Set in the Bavaro area, is an old bakery where homemade bread is very popular.
What to drink? The traditional drink of the Dominican Republic is Mamajuana. It's a mixture of dark rum, red wine, and honey with herbs and spices. They let the alcohol sit in a bottle for at least three days to make the flavors soaked up. You can also find in Punta Cana, Presidente Beer. It is the local's favorite beer and the most chosen between the tourists.
Please don't say we didn't warn you: the perfect balance between relaxing and entertainment is waiting for you in Punta Cana!