Traveling alone as a woman is quite a unique experience of finding out exactly who you are in an all-new environment, without anybody you know bothering you. It may sound scary to some, but the good news is that there are plenty of destinations for solo females where you will feel completely safe and welcome. When the place is right, a solo trip, however long it is, can potentially benefit you for years to come, or even the rest of your life.
You may feel terrified at first because it will turn out you do not like your own company enough to be solo all the time. The good thing is that you can constantly meet new people everywhere you go and make dozens of new friends along the way.
Destinations for solo females to try listed below are ten of the best ones available. Browse through them and we encourage you to try your luck with some of them!
Best destinations for solo females out there
Moab, Utah, USA
Moab is a paradise for outdoor lovers and those who enjoy camper vans, bouldering, hiking, and kayaking. It has Canyonlands, Arches National Parks, Dead Horse State Park, and is one of the most gorgeous areas on Earth.
Yubeng, China
This is a remote village in the Chinese Himalayas. It is accessible only by foot or on the back of a mule. You will experience Tibetan prayer on the trees, snowfall, and free-roaming animals throughout the town. Stupas are everywhere, the mound-like structures with relics for meditation. It is a peaceful place, unlike the rest of China.
Maui, Hawaii, USA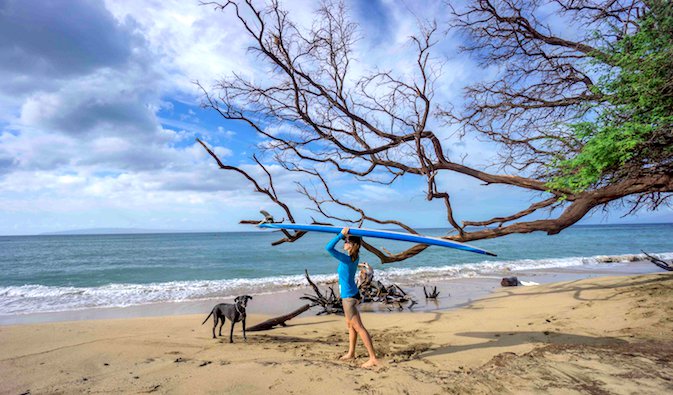 Maui offers many activities like surfing, hiking, boating, snorkeling, etc. One characteristic are the constantly changing microclimates and beautiful island pockets of sandy sunset beaches, amazing resorts, camping spots, and valleys. It feels like a whole other world.
El Chaltén, Argentina
If you love nature, Patagonia is the place to be in the world. Although quite remote, El Chaltén is the trekking capital of the country. There are dozens of hostels there, and the town is relaxing. Many solo travelers choose this place, so you are sure to make friends.
Iceland
What can be better than the Northern Lights during the night sky in Iceland, while they swirl and snake across in flashes of green shades? Then there are the volcanic black sand beaches, icy fjords, and the adorable and huggable ponies. Let us not forget about the dozens of geysers, waterfalls, and mountains. If you need an additional motive, Iceland is the safest country on Earth.
Ylläs, Finland
Lapland, Finland, in January, is a different kind of vacation. It can be extremely cold, 30° below zero, and the air is very crisp. Furthermore, the Sun is barely present on the horizon, and it creates a weird combination of a sunset and a sunrise. The locals are welcoming, and make sure to go snowmobiling and snowshoeing with them. Ski bars, husky safaris, what is not to like? Oh yes, Northern Lights are also a thing here.
Big Sur, California, USA
The rocky coastline, with whales in the distance and dolphins on the horizon, Big Sur is a gem of California. Nearby parks have waterfalls in them. Camping here is a great chance to meet other fellow campers. It is located five hours north of Los Angeles and is a genuine paradise. The place also has some of the oldest and largest trees in the world, most of the redwoods.
The Nusa Islands, Indonesia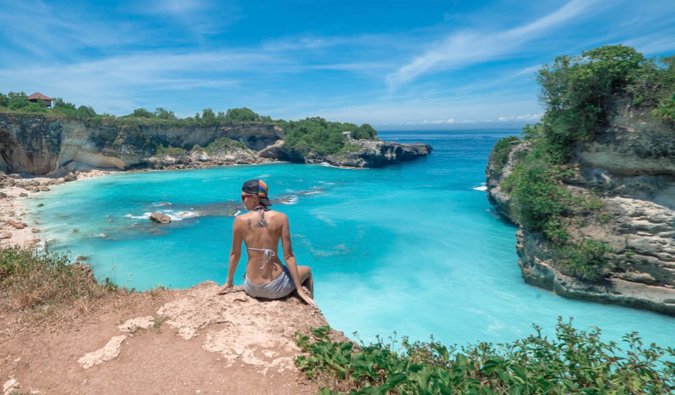 The Nusa islands are located off the coast of Bali in Indonesia.  If you aim for the beauty of Balinese culture without the crowds, this is the place. Nusa Lembongan, Nusa Penida, and Nusa Ceningan are the tree islands present here. Swim with the manta rays and stay in a real treehouse. Go on a hike to see some breathtaking views from many viewpoints.  Oh, and the water is the bluest you can imagine. Chances usually choose Bali over this, meaning there are not many people here.
Sossusvlei, Namibia
A barren desert seems like a lame destination. However, it can be the perfect place for a solo adventure. It is great for personal development, while its warm and dry climate means that the sky is incredible for stargazing. Climb up Dune 45 at sunrise for an unforgettable experience. Namibia is an adventurous and social place, and not at all dangerous. Camping accommodations have pools and other common areas where you can meet new friends. It is not crowded nor chaotic. Just pay attention to scorpions. One great thing to do is to join a safari or a tour.
Berlin, Germany
If you are wondering how a big city is on the list, Berlin is not just any other city.  Since it is filled with all kinds of artists, it is hard not to feel inspired. The capital of Germany does not seem crowded because it is spread out. It offers many big parks so peace and quiet are easy to find. It is a progressive city in every sense, and it has a low crime rate.