Portable tech gadgets and all electronics are getting smaller and smaller each year, and people generally have their own special go-to devices that they use each day and carry around. Smartphones are something everyone has, but here we will talk about some new, nifty and convenient tech.  
Portable tech gadgets list:
Anker Portable SD Card Reader
SD and MicroSD cards are perfect as they boost your always-needed storage space. However, not all computers or even laptops have one. In addition, you need an additional adapter for your MicroSD. Fear not, as the new Anker USB 3.0 SD card reader makes everyone SD experience easier. It has SD and MicroSD slots, which read and write simultaneously. The gadget is compatible with all types of cards, and only costs $11, a great price for a piece of kit for both amateur and photographers professional photographers.
Anker Powerdrive Speed 2 Car USB Charger
One more item for the great Anker brand. You will not carry this with you all the time, but it will wait for you inside of your vehicle. It plugs into the 12V outlet and features two high-speed USB ports. They give 30 watts together, enough to give life to all your tech. The gadget uses IQ2 technology, which allows it to detect and optimize power output. This handy feature means you will charge most phones to 80% in around 35 minutes. It has a great price of $15 and is often on discounts and promotions.
Panasonic Ergofit Earbuds
It is always important to own a good set of earbuds. If you love music, you should have it with you at all times. With more than 50,000 reviews on Amazon, you cannot make a mistake with these. They are available in a wide variety of colors and are perfect if you want old-school wired earbuds. The price is between $8 and $9.
Taotronic Bluetooth In-Ear Headphones with a Charging Case
If you, however, prefer to listen to music without any wires, this is a genuine upgrade. They are able to give you more than three hours per charge. The case you receive is also a power bank, offering 3500mAh. This bad boy charges the earphones 40 times before it needs a recharge. If you think the hype over Apple AirPods is ridiculous and that they are too expensive, go with these!
Mpow Mini Bluetooth Earpiece
Forget about the old bulky earpieces. If you are often on the phone but your hands are busy, why not try this light, simple and low profile hands-free gadget. You will make and receive calls without ever touching your phone. Its great price is also a plus.
Tophome Earbud Holder and Cord Organizer
Earbuds are great to have, but the cable always mysteriously tangles up and becomes a huge mess when in the pocket or the bag. This cord organizer is made of thick and genuine leather, and it will make sure you never have to worry about tangled earbud wires again.
RavPower Luster Mini Power Bank
In modern day and age, it is safe to say that each individual with a smartphone should own a power bank, to have just in case. Smartphones still do not have great battery life overall, and a gadget like this one goes a long way. This one is pocket-friendly, and houses 3350mAh, as well as iSmart technology for fast charging. It will not fully charge your phone, but it will not let it go dry either.
Tesla Coil USB Rechargeable Lighter
This gadget is just cool. These new electric lighters take the old design for a new spin, and the results are amazing. Regular lighters can be annoying with the constant need for refiling, and that can be expensive. This Tesla Coil lighter uses an internal battery and projects an electric arc that is totally windproof. It gives you 300 lights per charge and is environmentally friendly. It plugs in any USB port through a cable.
Amir Clip-On Smartphone Camera Lenses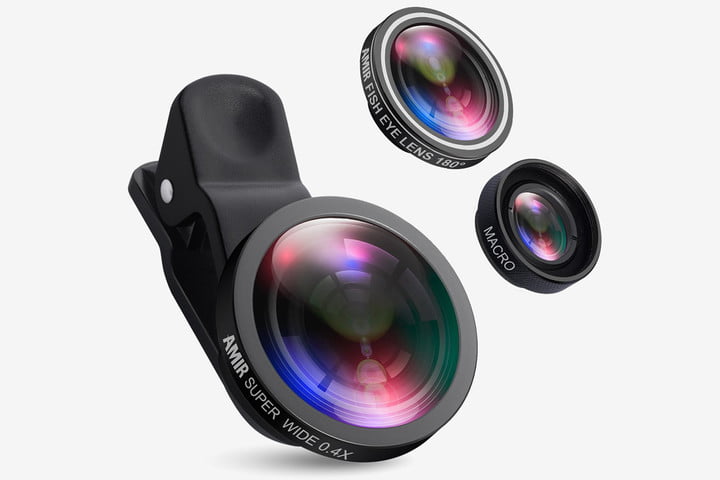 If you are one of those people who love taking photos with your smartphone, this neat gadget is perfect for your hobby. Whether your camera is of lower quality, or you just want more options, this clip-on lens will do wonders for you. It is a sturdy aluminum and glass piece of tech and comes in a bundle that contains a 180-degree fisheye lens, a 0.4x super wide-angle, and a macro zoom 10x lens for those great close-up photos. It all comes in a metal housing, which is dust and water-resistant. The clip works with most brands, both iOS, and Android models. It is a great form of additional gear for more special photos.
Travelambo RFID Wallet
If you need additional security for your cards in this digital age, and if you worry about remote scanners and readers, this RFID wallet is a great choice. Furthermore, it does not sacrifice any style, as it is made of genuine leather, combined with RFID blocking materials. Six cards fit in inside, it has a window for the ID and a small paper money compartment. Finally, $15 for extra security is not much.
Samsung EVO Select MicroSD Card and Adapter
As we mentioned earlier, extra storage never hurts, especially today. A quality MicroSD card means you do not need bulky portable hard drives. This EVO Select by Samsung has more than enough space, and some great speeds at 95MB per second reading and 20MB per second writing. You also get an adapter. The price of the 32GB model is $8.
Streamlight 73001 Nano Keychain LED Flashlight
Although smartphones now all have rather good flashlights, they are not always the best option, and they will at your battery away. One of the best flashlight makers currently on the market makes this small torch. Just put it on your keychain and forget about it until you need it. It is great for finding your way in small and dim places. It has a good price for the quality, so what are you waiting for?
Gerber Shard Keychain Tool
To add to the flashlight on your keychain, and to help you get a job done, here is another nifty gadget to make your life easier when you need it. Carrying about a large tool bag/box is neither fashionable nor practical. This is one of the most useful gadgets on this list of ours. It includes a prybar, a bottle opener, and a screwdriver (both a Philips and flat head). It does not have a blade, however, so it is safer. For this price, get one and keep it close just in case.
Jelly Comb Folding Bluetooth Keyboard
A pocket keyboard is hardly a new invention. This one, however, is a pocket-friendly gadget, unlike many others. You will have a real QWERTY keyboard on the go, no bigger than a standard smartphone. The materials are metal and polymer, meaning it is both durable and light. More importantly, it works with any iOS, Windows and Android device.
BellBeat Leaf Urban Health Tracker
This one is on the expensive side. If you need a fitness tracker, this one is perhaps the best looking. It works as a bracelet or necklace as well, and ladies are sure to love it. The device syncs with both Android and iOS devices, through an app you can download. It measures steps, calories, sleep, stress, menstrual cycles, etc. All in one and it looks awesome.
Tile Mate Item Finder 4-Pack
One bad side of all of these small, pocket-sized gadgets is that they can easily get lost. If you are forgetful or tend to lose stuff, you need all the help in monitoring your items. These keychain gadgets are only 1.3 inches long and 0.2 inches thick. Attach a tracker to an important device and keep it safe through an app. You can locate it anywhere it goes. If the item is close, you can track it without the app as it vibrates, flashes and rings. One Tile is $20, but a four pack is a better option for $60.
8Bitdo Mini Zero Bluetooth Gamepad
If you loved playing Nintendo Game Boy while growing up, you probably still enjoy an occasional video game spree. You also probably never thought about the fact that you would one day carry phones that are able to play those games. Take your gaming further with this tiny gamepad! It features 12 buttons and an old school color theme. Synchronize it with your device and play! A gamer you love is going to love it for sure.
Amazfit Bip Bluetooth Smartwatch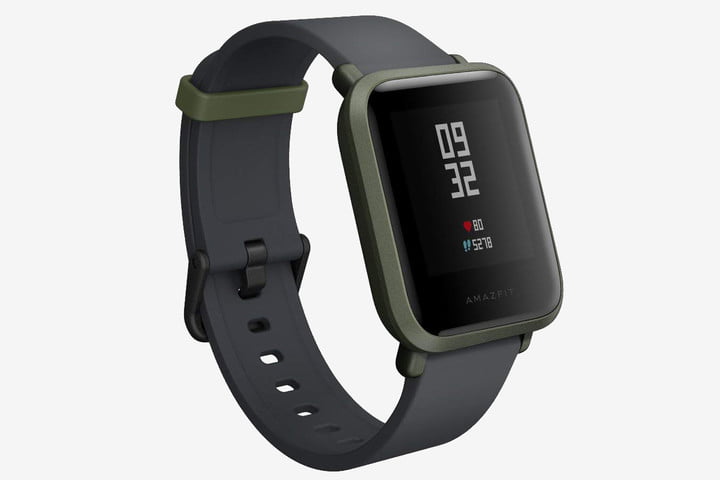 If you still do not own a smartwatch, no have no excuse with this one. It as affordable, an entry-level device is able to sync with your iPhone or Android device. It sends and receives messages and notifications, and shows them on its bright display. The battery life lasts for a month, and the recharge time is only 2.5 hours. It monitors heart rate, has GPS, tracks sleep, and much more. It has a great price and offers a lot for it.
Anker Powercore 10000mAh Power Bank
If the power bank from above is too small for you, this one will be more than enough. With its 10000mAh capacity, it is able to charge all of your gadgets many times over. If you think it is large, you are wrong. It is barely larger than a credit card. It also has PowerIQ and voltage boost technologies, optimizing charging speed. Purchase it if those smaller banks are not enough for your charging needs, and you will never run out of power.
Ewa Tiny Bluetooth Speaker
At the moment, the most popular Bluetooth devices are portable speakers. Take your music anywhere and throw a party whenever you feel like it! However, most are quite large. Only two inches long one, this one can fit in your pocket, and on your palm. It has a six-hour battery life and offers awesome sound.
There you have it, the 20 portable tech gadgets to satisfy all your tech needs and make your life easier. Do you have any of them and which, and which one would you like to own?