Best wedding suit for men depends on many factors. You should always show respect for the host and the venue, that is for sure. When it comes to photos, you should look respectable and not be the odd one out later on in the wedding album. Thankfully, through the magic of the Internet and social media, we can always check out how some of the most famous guys in the entertainment business dress. Guys in Hollywood have the best dress code when formal events are in are in question, so let us dive in.
Following is the list of wedding suits for men, worn by 14 A-list celebrity men.
Best wedding suit for men list
Scenic Outdoor Wedding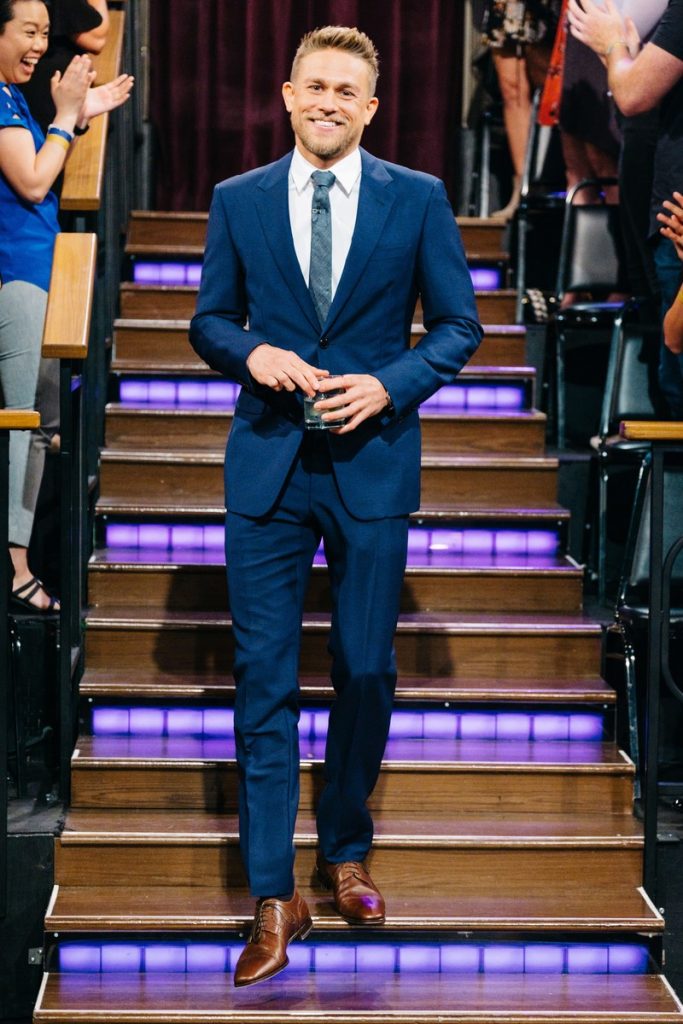 If the wedding in question is on an open lawn, with a big tent and a great view, a blue suit paired with a white shirt is the way to go. Do not go full navy, but more to the turquoise shade, like the actor Charlie Hunnam here.
College Reunion Wedding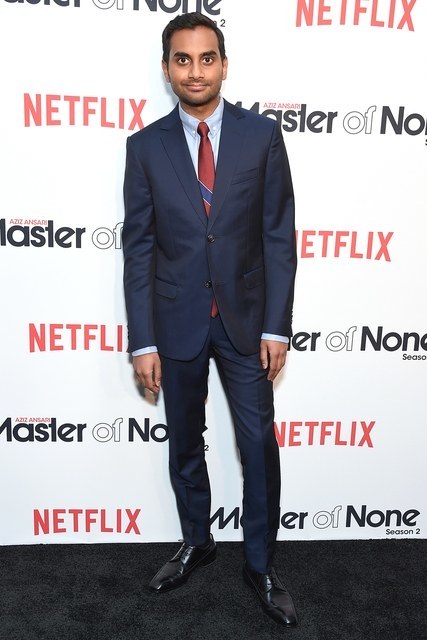 If your college buddies will be at the wedding, you should opt for something preppy and follow Aziz Ansari and his look. Go for a sophisticated suit to win the day.
Rustic Country Wedding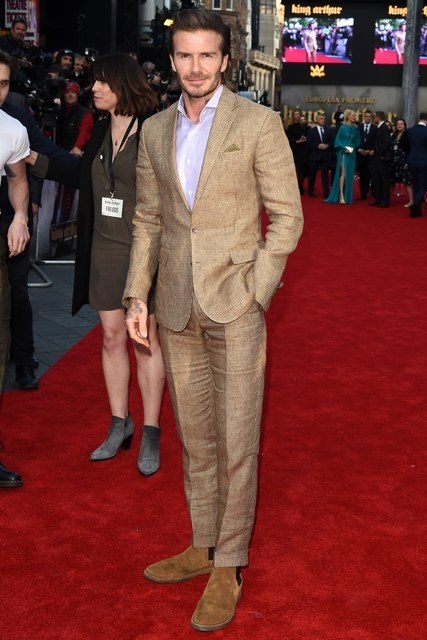 Follow the always stylish David Beckham's look from this picture if you are going to a wedding in the countryside. Match the suit color with the surroundings, pair it with some suede boots, and you are set.
Old and Religious Church Wedding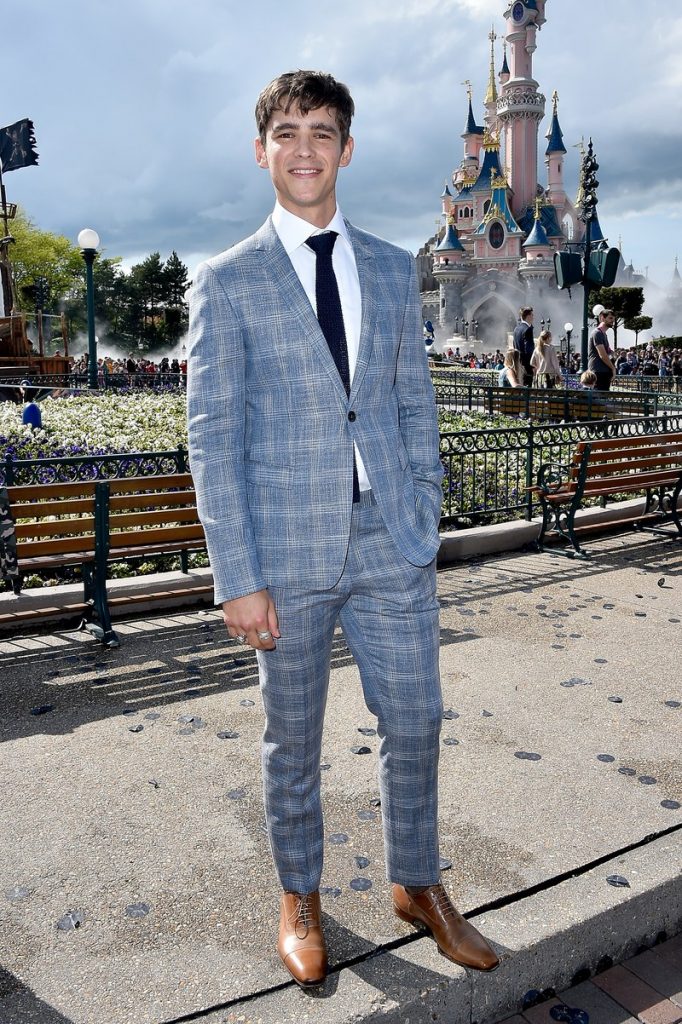 Weddings like this call for a suit in traditional patterns. Check out this suit by Brenton Thwaites, and its glen plaid pattern. White shirt and a black tie is a cool touch, and you have several color options for the shoes.
Morocco Wedding
If you are so lucky to be invited to one of these, you must bring all you have when it comes to style. A clean white suit and a white shirt like actor Ben Barnes is perfect. Get some black boots and go tieless to complete this smooth look.
Small-Town Wedding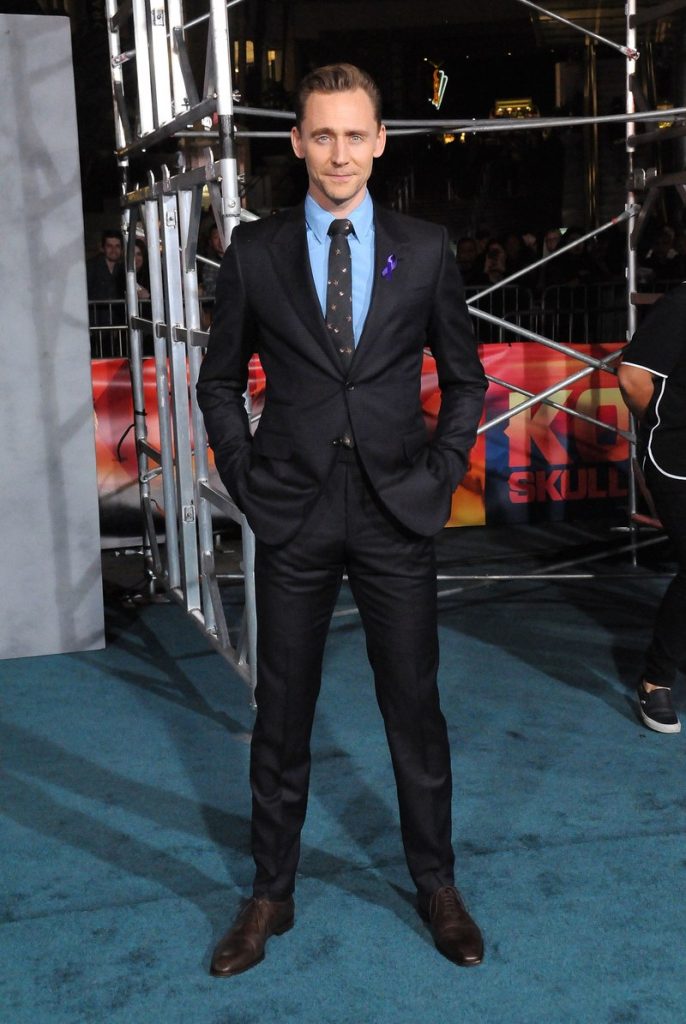 If you receive and an invitation to a modest and conservative wedding in a smaller town, try on what actor Tom Hiddleston went with here. A classic look made up of a dark suit, blue shirt, and a floral tie that is subtle.
Beach Wedding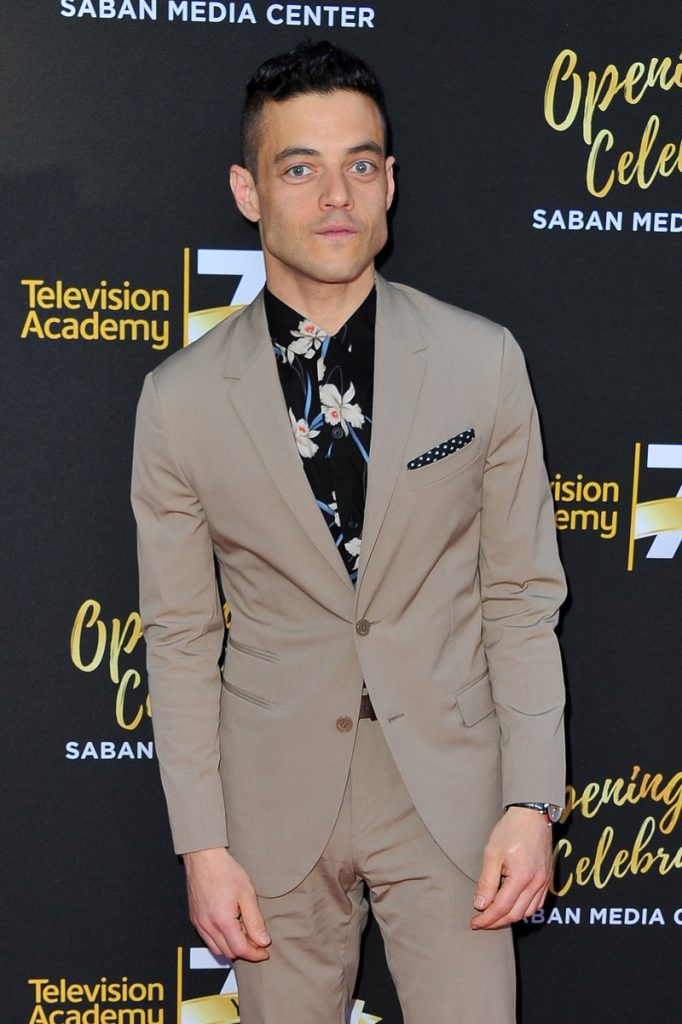 Forget about beach attire, and follow our guy Rami Malek's look. Most stylish guys will go for something similar, but that is because it is the right move. Pick a light suit, and wear a dark tropical dress shirt underneath.
Sunday Wedding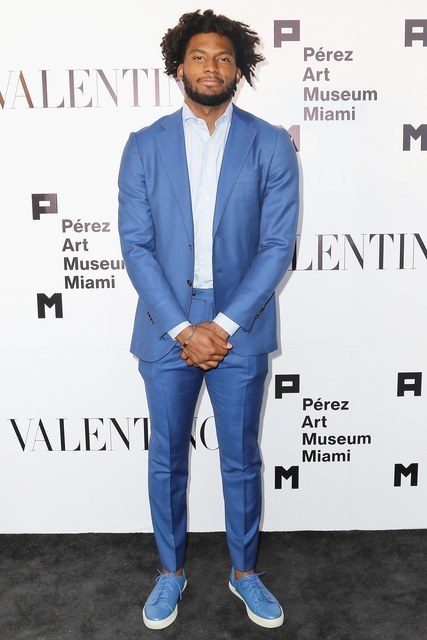 A playful, joyful daytime wedding filled with sunshine calls for a happy and optimistic color palette. Look at the Miami Heat player Jsutise Winslow here. If you are able to pair some sneakers like this, do it. Do not overdo it, and pick a simple pair of leather or suede sneakers. Sunday wedding...
Rager Wedding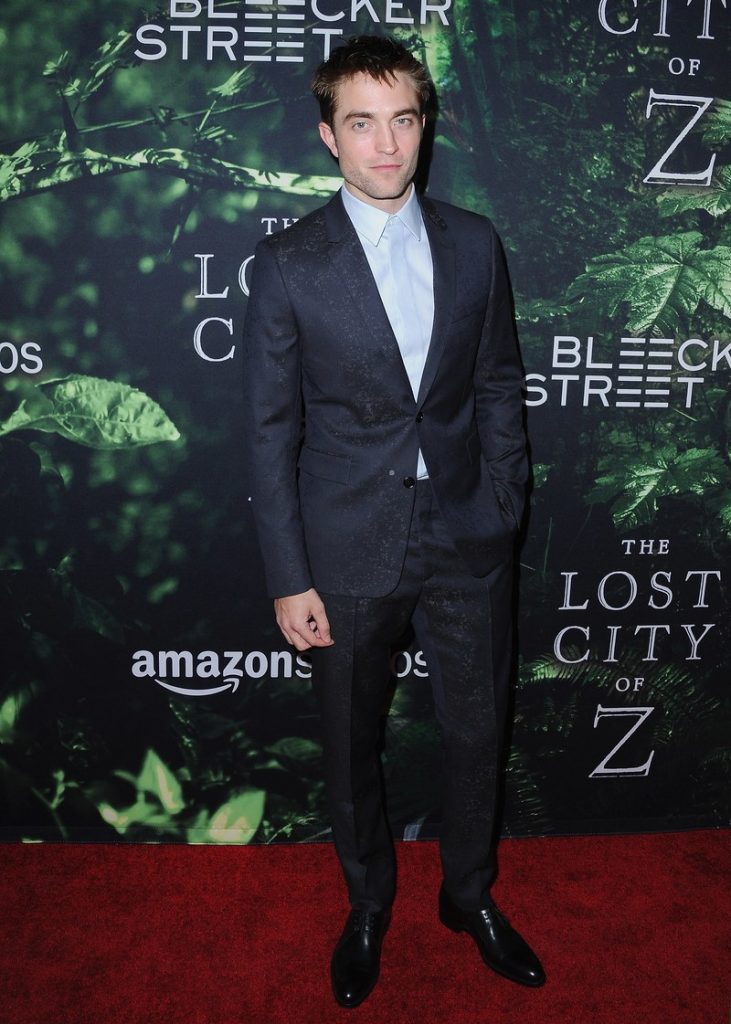 If you have a feeling that a hardcore party wedding is about to go down, pick a navy suit you would wear to a meeting. Actor Robert Pattinson shows the look perfectly, with an intriguing suit texture and a simple shirt with no tie.
"We Eloped" Party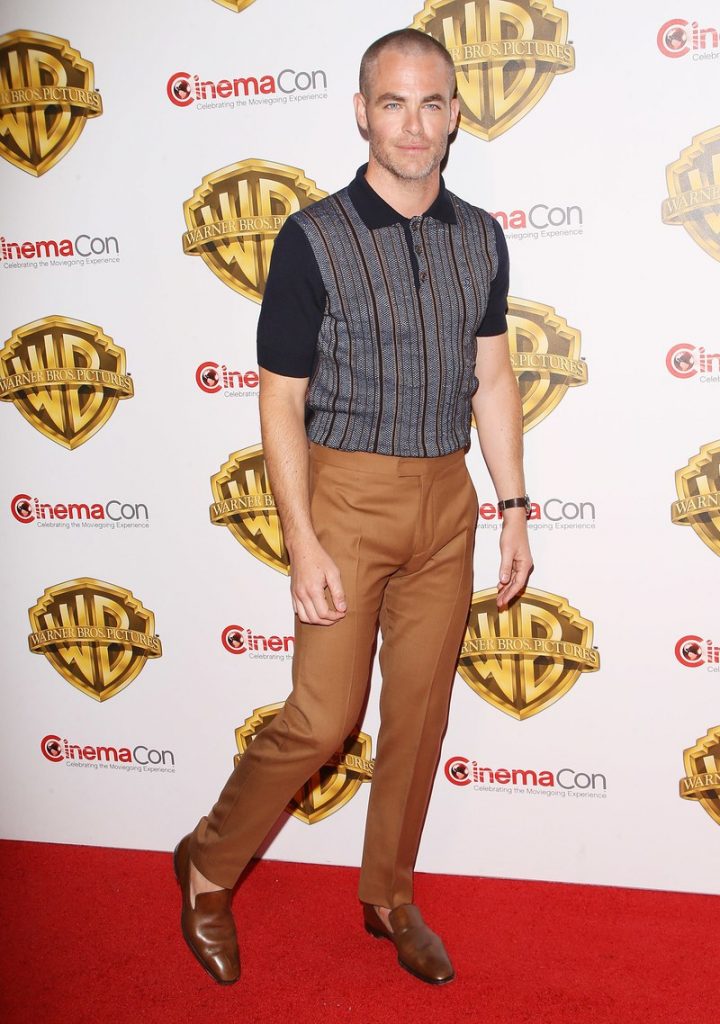 If you are an invitee to a weekend brunch or a rooftop party, you can, and should, skip a suit. This is one of the only possible ways to do it, so choose some retro pants, a polo shirt, and a pair of loafers like actor Chris Pine here.
Wine-Country Wedding
These weddings are often quite sophisticated, so they demand a clean, grown-up look and an elegant suit. A slim suit in navy or gray should do it. Pick a shirt to go both with the shirt, and to complement the wine-themed surroundings you will be a part of, like Nick Hendrix in this photo.
Swanky City Wedding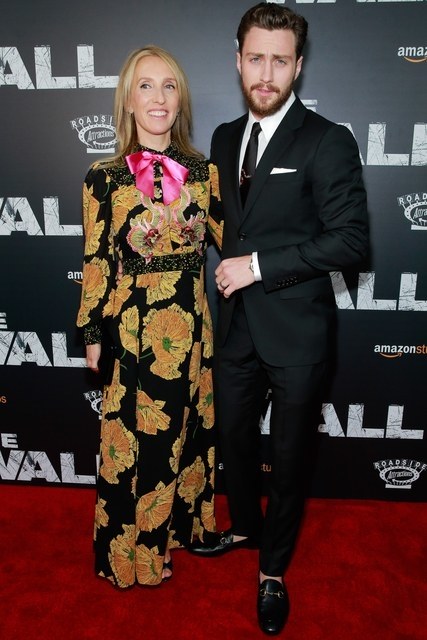 If you are bound for a glamorous hotel wedding downtown, go with an all-black slim suit. Complement the look with some mob-boss level jewelry like cufflinks, a big watch, a tiepin, or even some rings or bracelets. Aaron Taylor-Johnson dominates the look here, along with a pair of expensive-looking boat shoes.
European Wedding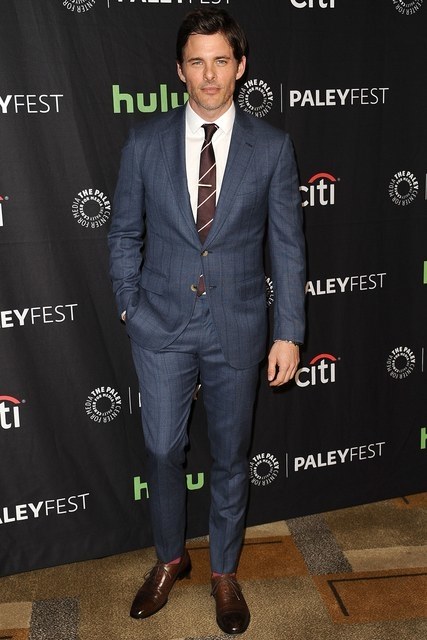 When it comes to those fancy old weddings, it is not about the volume, but the quality. Pick a suit and a tie in a texture that is touchable. Check out Hames Marsden in this picture. A look like this is great for any historical location.
Black Tie Wedding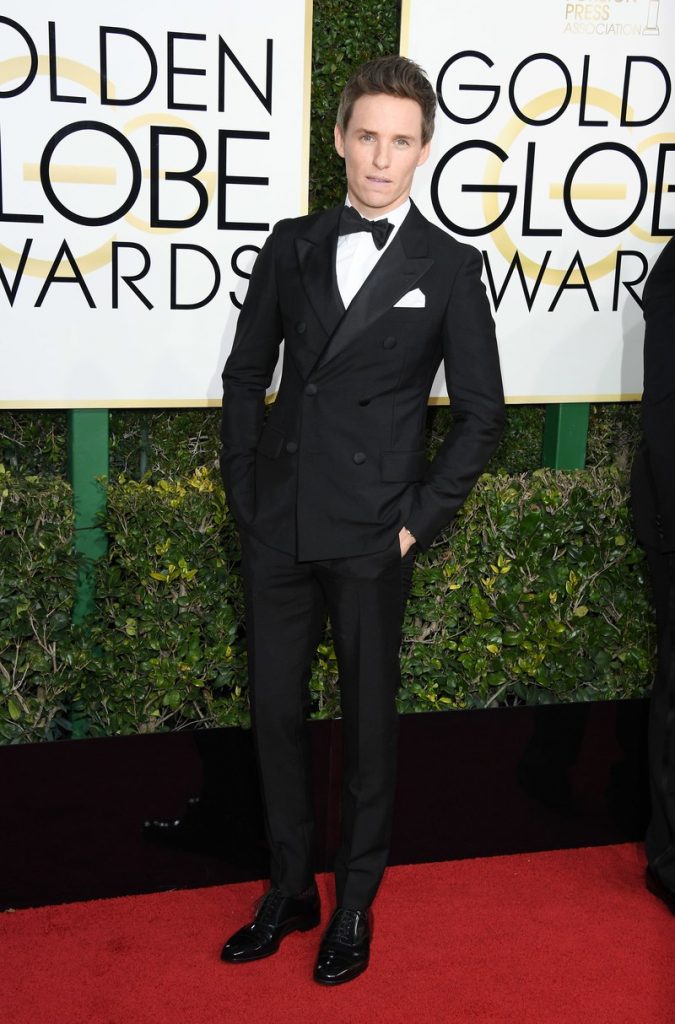 If this is specified on the card, some tradition and too dressed-up guests are about to hit you. Peek at Eddie Redmayne's attire here. A double-breasted tuxedo, a bow tie, and some clean glossy black shoes, with a white shirt and a white pocket square. You will be the guest of honor.
Which here is the best wedding suit for men in your opinion? If you have a wedding lined up, find out what kind it is and go with one of these looks!