Vermont is famous for its beautiful nature and scenery along with hiking trails, the former home of Abraham Lincoln's son, Ben & Jerrys, and its signature wooden covered bridges. There is plenty for the uninitiated to learn about in Vermont including its historical sites and tourist attractions but there is one thing that everyone knows though and it is Vermont's maple syrup.
Vermont produces more maple syrup than anywhere else in the United States. In fact, at over 2 million gallons per year, Vermont produces more than half of the USA's total maple syrup output.
Everyone knows you can use maple syrup on bacon but there are hundreds of other uses and some of them might be surprising. If you are interested in cooking with Vermont's famous maple syrup or learning how else it can be used then carry on reading below. 
Health benefits of maple syrup
It is well known that it does indeed contain a lot of sugar but there are other health benefits to maple syrup. These include the following:
Contains many antioxidants

Good for skin health

Natural alternative to sweeteners

Alternative to sugar

Contains vitamins and minerals
It can also be used for the hair, skin, and body and especially for making face  masks. 
Cooking with maple syrup
There are too many recipes to list all of them here but it is very useful in many different meals. Obviously, it goes well on pancakes and waffles but when you start to think outside the box a little you can find all sorts of recipes and uses for maple syrup. 
One convenient way to start using the syrup is to combine it with cooking in an Instant Pot. When you think about must-have kitchen appliances this is the one that many people will agree on. This versatile multi-cooker is good for both cakes & desserts and savory meals which means it covers all areas of what you can use maple syrup for. 
Desserts and sweets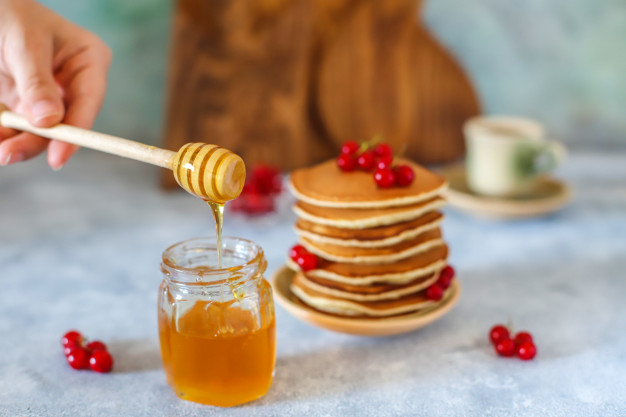 Maple syrup does pack a punch when it comes to sugar but it still works very well with cakes and other sweet treats. Instead of putting the icing on cinnamon rolls, try drizzling some maple syrup over them. Brownies are something else that cooks well in an Instant Pot and the recipe here at https://www.corriecooks.com/instant-pot-brownies/ uses maple syrup in the ingredients too.
The reason the Instant Pot works well for cakes is that it cooks with steam. It practically guarantees that every cake you bake in the pot will come out moist. Once you get the hang of baking with the Instant Pot you can get imaginative and try making a gingerbread monkey bread and put a maple-whiskey glaze over it.
While thinking of whiskey, maple syrup goes quite well with alcohol and other drinks too. 
Infuse the booze
There are quite a few cocktails that can be made with maple syrup and a quick Google search will locate them. In the meantime try making an 'apple sour' from Calvados, lemon juice, and maple syrup. Alternatively, make a cinnamon maple whiskey sour if you prefer bourbon. Just use bourbon, maple whiskey, lemon, and a pinch of cinnamon powder. 
Get out the Instant Pot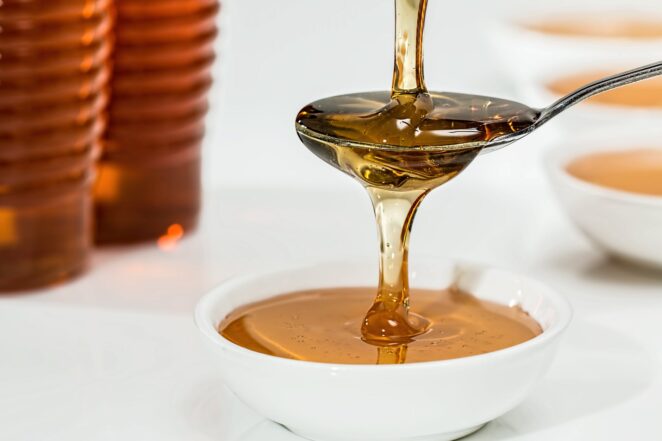 Try making maple butter by beating syrup into already softened butter. This can then be used with your Instant Pot's saute mode with your favorite vegetables. The butter can be used on grilled fruit and on popcorn too.
Alternatively, if you prefer to miss out on the butter then drizzle it on tomatoes before you roast them to increase their natural sweetness. You can also use it to sweeten any root vegetable that you want to roast. 
Lobster tails and corn on the cob cook well in an Instant Pot and with them, you can make spicy maple barbecue sauce easily to accompany them. 
The pot lends itself to cooking many ingredients that go well with maple syrup such as sweet potatoes, squash, polenta, and breakfast sausages. For the ultimate roast try it over pork or chicken to add a glaze and once the Instant Pot has cooked the chicken put it under the broiler for a small time to crisp up that maple coated skin. 
Bling up your breakfast
You already know how good maple syrup is on bacon, pancakes, and waffles but there are plenty of other breakfast uses for it. You could simply use it in tea or coffee to replace sugar or pumpkin spice but it also goes well in breakfast foods.
You can try adding maple syrup to baked beans, fruit salads, yogurt, oatmeal, and even scrambled eggs. Try mixing eggs, maple syrup, milk, and salt together then scrambling with melted butter for a different twist on the classic egg dish. You can also use it in muffins and for very tasty maple donuts, although they probably aren't a breakfast food for most people. 
Why use an Instant Pot?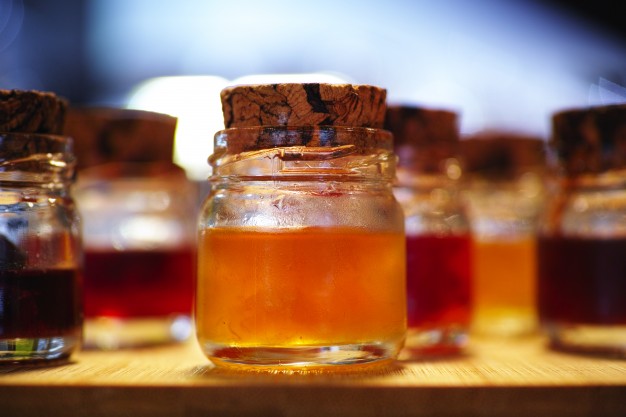 Because maple syrup lends itself to so many different types of food from grilled fruit to popcorn to whole roast chicken the Instant Pot seems an obvious choice to pair together. You can make your yogurt in an Instant Pot ready to have maple syrup drizzled over it.
There are also many over benefits to cooking with the pot. While it is clear that maple syrup goes well with the meat you may not know that the Instant Pot can tenderize even the toughest cuts and that all meat comes out of the pot moist and full of flavor. The pot also works as a slow cooker so imagine having maple-mustard pulled pork out of the Instant Pot and you can see why they might work together well.
Once you add in its cake making abilities and you can see why Vermont's maple syrup and the Instant Pot may be a marriage made in food heaven. 
Summary
There is no getting away from the fact that Vermont is famous for its maple syrup and although there is so much more to learn about the beautiful state than just the sweet stuff it is an important part of the local economy and for many mealtimes too. Finding new ways to use the syrup will mean that they will have to keep on producing it forevermore.