So you are a professional driver who drives a truck every day. You start off a workday like any other and suddenly have the misfortune to experience a truck accident. What is your next move? What should you do in order to properly deal with the situation and come out on top, especially if you clearly see that is was not your fault? Well, there are multiple things you should pay attention to and they greatly vary in order depending on the severity of the accident.
If you would like to learn more in order to prepare for a potential scenario like this, you came to the right place. This is something every truck driver should know because it is often hard to think clearly in a rough situation mere seconds or minutes after an accident. Read the steps carefully and thoroughly so that you know exactly how to behave on the off chance of experiencing this.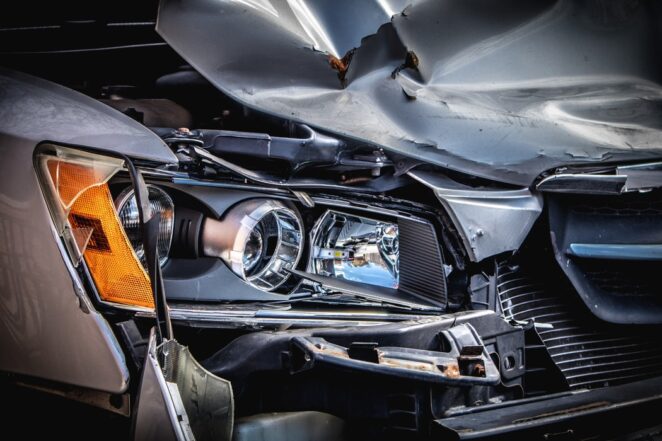 Stop the Truck and Report the Accident
If you are ever involved in an accident, remember that you must not flee or leave the scene of the crash. Pull up to the side of the road, not too far away from where the accident took place, and do all the necessary things like setting up lights, cones, and flares even. The oncoming traffic will see it better. Next step is to alert the authorities immediately, so call 911 and give them a brief rundown of the situation. Wait for the officers to arrive and they will take it from there. It depends whether or not you should leave the vehicle, but most drivers do once they are safely off the road. You have to secure the site with signalization and it is customary to check on the other people involved.
Medical Treatment and First Aid
If you are a professional driver, you should know a thing or two about first aid. Use your knowledge to the extent you have to help yourself and others until the ambulance arrives. The aforementioned 911 call should contain information about the injuries if you immediately see the, but the operator will ask about them anyway if you forget to mention it. If the injuries are minor, you can visit your doctor's office as soon as you give your statement and are allowed to leave the premise. It is important to seek immediate medical assistance so that you have medical report to use for compensation later.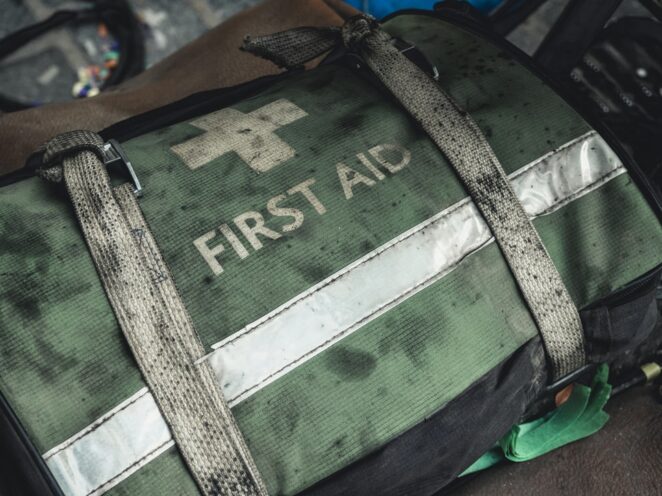 Identify Other Parties and Talk to Them
Exchanging each other's information is crucial for multiple reasons. The police and ambulance will need it, you will need it for insurance, and more importantly, for compensation later on if you decide to take the case to court for personal injuries. Tracking the party later on is not a good idea because it is often futile. What is more, they may go out of their way to withhold information and make it hard for you to get what you need. Therefore, insist on exchanging names, addresses, phone numbers and email addresses. Insurance company and policy info is also important, as are the license plate numbers and driver's licenses.
Evidence and Documenting
While the police and ambulance is on their way, and right after you have exchanged information with the other party, it is time to access the evidence. Try to remember, write down, and take photos of as many things as you can about the whole accident. All of this will be used later for a plethora of things, most of which will deal with insurance and compensation. Without evidence it is much harder to determine who is to blame. Try to check for tire marks to see if there was any braking and how much of it, take general photos of the premise moments after the accident, and of the damage. You should also document your injuries.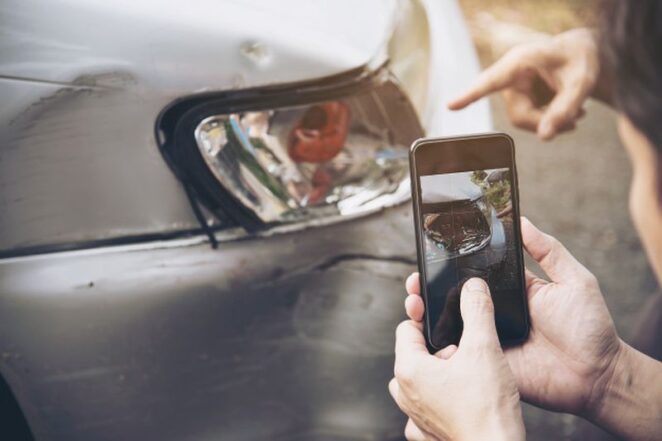 Check for Witnesses
After everything else has been taken care of, it is the right time to check for witnesses and take their information if they are willing to testify and help you. If the accident was not your fault, it is even more important to have their input. They will be the ones who have seen the accident from other angles to your own, something that can later help you with proving your innocence and getting your compensation. Talk to them and politely ask them to tell you exactly what they have seen.
Contact a Lawyer
Once you are free to leave the scene of the accident, the only thing left to do is contact a personal injury attorney. They will be your best and only bet in your battle to get compensation from the other party for your injuries. You and your lawyer will have to work together for a few weeks so make sure they are professional, experienced, and trustworthy enough. For example, The Embry Law Firm is among the best law firms for personal injuries and their lawyers have seen it all. If you are based in or around Atlanta, or if the accident took place the state of Georgia, look no further. Everything you have gathered from the previous steps including evidence, exchanged information, and witnesses' insight will be crucial to wining the case and getting your compensation. Once you have the case established and everything is taken care of, it will be a walk in the park to come out as the winner.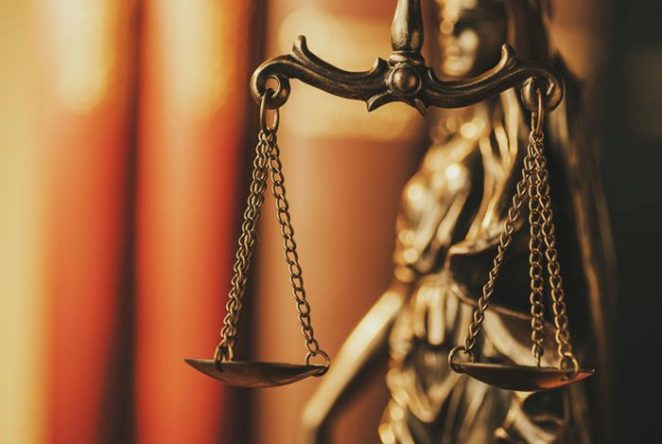 Conclusion and Takeaways
Experiencing a traffic accident is always scary and troublesome. Being and staying prepared and knowing exactly what to do if it happens to you is crucial both for your safety and the safety of others in traffic, no matter who is to blame in the end. Making the right decisions and taking the right steps in the moments right after the accident is what will make everyone's lives easier, your own, other party's, the officers' and paramedics', and later your lawyer's. Now that you know how to behave, what action to take and in what order, you will be much safer in case you have the misfortune of experiencing something like this.