People who need to have their vehicles shipped to another destination are usually presented with two major options. It is either the open-air or enclosed trailer carrier options. There are benefits as well as drawbacks regardless of whichever of these you choose.
For instance, the open-air trailer carrier option is quite popular given that it is a cost-effective way to ship vehicles. You can read this article if you would like to find out other benefits of open-air auto shipping.
The fact that most people use the open-air option means that few people know what to expect with enclosed auto transport. You have made a good choice if this is the auto transport option you have chosen. However, it is better to know what to prepare for with this service.
This would ensure that you do things the right way. Given this, how to prepare for enclosed auto transportation will be discussed in this article.
How Should You Prepare for Enclosed Auto Transport?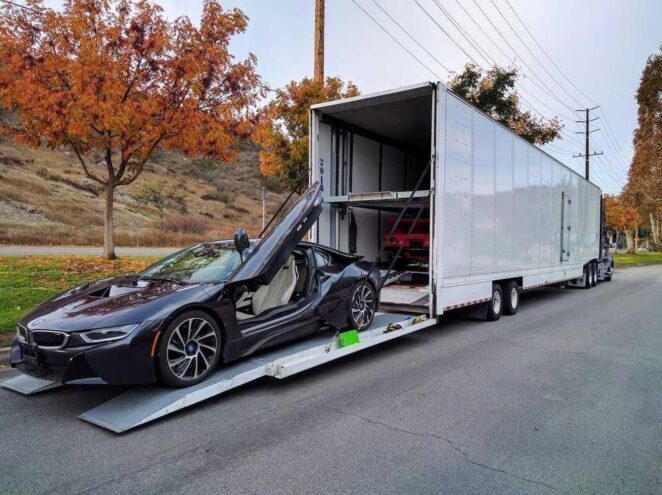 To properly prepare for enclosed auto transport, you should do the following without leaving out any:
Have Your Vehicle Washed
This is one part of preparing for this service that many people do not take seriously or are not aware of. It is strongly recommended that you have your vehicle thoroughly washed. And by thoroughly washed, we mean both the interior and exterior parts of the vehicle.
This would contribute to having your vehicle in the best possible shape for the shipment. But besides this, it is also important because it would enable proper inspection. It would be easy to figure out any damage to the vehicle.
Take Pictures for Inspection
You do not want to have to debate the state of your vehicle after picking it up at the delivery point. This can happen even despite signing the bill of lading.
Taking pictures of your vehicle just before it is handed over to the company is one way to avoid this. While documents can lie (be forged), pictures are more reliable and you should leverage them for this reason. The pictures should be taken from various angles to prove the vehicle's condition before its shipment.
Inspect Your Car for Leaks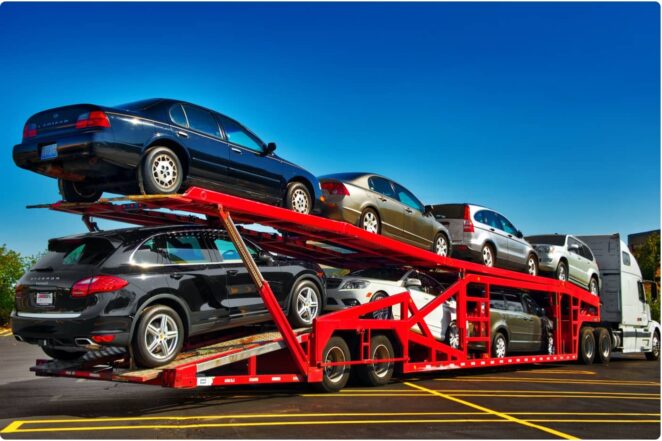 Some things could remain unknown even with pictures. One such is a leak problem. Doing a leak inspection is particularly important because the position of the vehicle while being transported can leave it susceptible to leaks.
This could be engine oil, brake fluid, transmission fluid, wiper fluid, power steering fluid, coolant, or fuel leakage. If you would like to know the effects of all these and the best ways to handle them, you can visit: https://driving-tests.org/.
It would also be a good idea to have this inspected by a professional to be certain. This is because some of these leakages may be hard to figure out by people who do not know their way around automobiles.
Turn Off the Car Alarm
You want to make things as easy as possible for the truck driver when your car is being shipped. One of the ways to do this is by turning off your alarm. Auto transport truck drivers can have a nightmare attending to tripping alarms.
The problem of a tripping car alarm is usually solved by unlocking and locking the driver's side door. However, this can be near impossible given the position of your vehicle in the enclosed trailer.
The driver would even have to go through the trouble of stopping the vehicle to attend to this even if it was possible. So, it is better to switch off the alarm system and switch it back on when your vehicle is delivered to you.
Have the Right Amount of Gas in Your Vehicle's Tank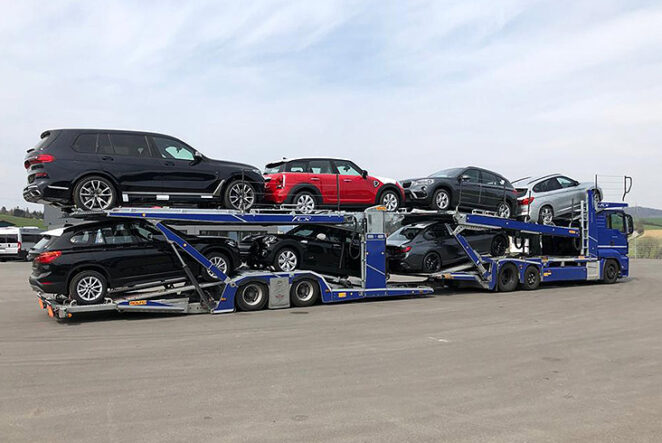 You should have some gas left in the tank. This would allow the auto transport company to easily move your car around when securing it and moving it off the trailer.
On the other hand, make sure your gas tank is not filled up. This is to play your part in lightening up the trailer for easy transport. By the way, some companies use weight as one of the yardsticks for determining auto transportation costs.
Do Not Leave or Forget any Personal Item
Before handing over the vehicle for enclosed auto transport, inspect it for any personal items. Do not leave any personal items in the vehicle. For starters, this is to avoid damage to such items during transport. This is especially the case with fragile items.
Secondly, it is to avoid theft of any kind. Thirdly and lastly, this is because insurance would usually not cover such items if they are damaged or missing.
Conclusion
Most people have their vehicles shipped using the open-air carrier method. As a result, it is not unusual to have people asking questions about how to properly ship their cars using the enclosed method. This article has discussed how to do just that and those considering the enclosed auto transport method should take note.