The world's first form of e-commerce was introduced to the public in late 1979 when Michael Aldrich managed to connect a modified domestic TV to a real-time transaction processing computer via a domestic telephone line. One year later he launched Redifon's Office Revolution, which allowed for creating corporate systems that gathered together customers, sales agents, suppliers and distributors as well as made it possible to complete business transactions electronically in real-time. Since that time he developed and sold a number of online shopping systems based on videotex technology, which had been of great popularity till the creation of the world's first commercial browser.
Although some forms of e-commerce had existed for over a decade, the true age of online shopping began in 1995 when the world's two biggest online shopping websites were created. Known as Amazon and eBay, they gave an impetus to e-commerce and served as an example for developing a number of online shopping platforms all over the world. Today, there are hundreds and thousands of online stores offering millions of products, which run the gamut from stationary products to car parts and accessories. Whichever is your need, nowadays, you can order virtually every product online using your smartphone or personal computer and have it delivered to your door from any part of the world.
E-commerce and the automotive industry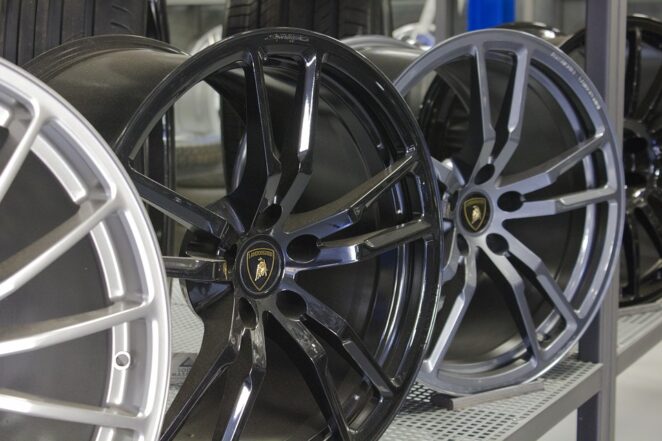 Since its inception e-commerce has quickly grown to become the major source of products and services for billions of people all over the world. Today, online shopping is an ordinary thing for virtually any person regardless of his or her age and nationality. We buy clothes and order pizza online from the comfort of our homes, cars and offices, saving tons of time by not driving back and forth from one shop to another in order to purchase all needed products. Thanks to the existence of online shops we do not have to stand in a queue, clashing with other visitors or a shop's personnel. At the same time we can enjoy a huge selection of products offered by the majority of today's online stores.
The automotive industry has always been synonymous with the latest technology achievements, so it comes as no surprise that it was one of the firsts to use all the advantages of e-commerce, offering its products and services through the World Wide Web. Nowadays, virtually everyone can purchase parts and accessories online or even order a new vehicle sitting in his or her favorite chair with the smartphone or laptop in hand. Taking into account the quantity of vehicles on our roads and that the majority of parts and accessories are purchased online, we can imagine the true extent of automotive e-commerce and its influence on the development of the automotive industry.
Online auto parts catalogs or a physical inventory?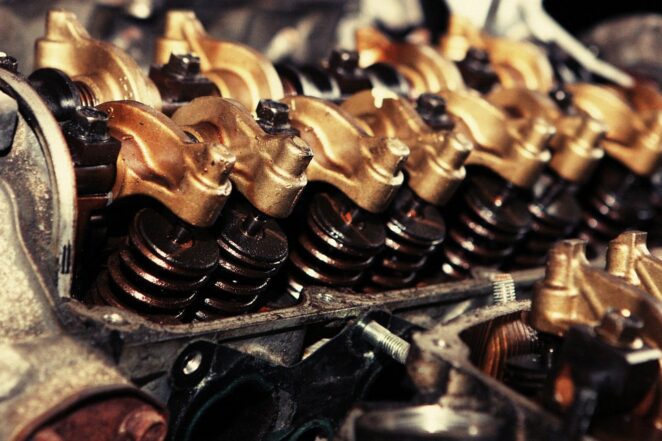 According to international statistics, every sixth or seventh person on the Earth owns a vehicle. Provided that the majority of cars and trucks are sold in developed countries, we can definitely say that every second or third of our fellow countrymen owns a vehicle and, therefore, one way or another, sooner or later has to look for quality auto and truck parts to repair or customize his or her vehicle. When this happens to you, beyond a doubt, you'll want to be armed with knowledge about where to find the best parts for your car or truck at affordable prices. To give you a hand on this matter, we have prepared some tips on how and where to purchase top-quality parts and accessories for your vehicle.
When we are in need of parts and accessories for our vehicles, we actually have two ways to go. The first one is to visit the nearest local shop with a limited selection of products and choose what we have to choose, which is often not what we actually want or need. The second one is to order products online from the comfort of your home or office by visiting a good online store. Beyond the shadow of a doubt, the second way is more preferable for the majority of people because of its convenience, and as it provides plenty of advantages over traditional shopping. Here are just to name a few of them:
a huge selection of parts and accessories;
lower prices (online stores do not have to pay rent and similar fees, and, therefore, can offer more competitive prices);
shipping to your door;
a variety of payment options;
online shopping is time-saving.
Nine out of ten online stores usually deal with manufacturers directly, often eliminating dealers and sales agents, which, in turn, allows them to keep prices lower than the competition. In addition, a good online shop offers products of different manufacturers, allowing the customer to choose the best ones to suit his or her taste and budget. As a rule, it provides a huge online car parts catalog with hundreds and thousands of products you can order with just a click of your computer mouse or a touch of a finger.
Signs you do business with a good and reliable online store
It is going without saying that not all online stores are equal. Fortunately, there are several signs of a good store telling you that you are at the right place. Here is the check-list:
a clear and fair shipping and return policy;
online sales and customer support;
different payment methods;
user-friendly design and an easy-to-use search system;
real customer feedback.
The latter one is extremely important because plenty of customer reviews is what can really tell you about the way the online store treats its customers. We are always happy to provide our customers with best-in-class parts, accessories and services at affordable prices, striving to suit their needs with exceptional value. We do our best to suit the needs of each and every customer, which is proved by positive customer feedback, as for https://truckandgear.com.