As much as we love to prepare food for ourselves and our family, we sometimes feel like it is an effortful chore that needs to be done because if we don't, we might end up being hungry and annoyed about everything. Luckily, preparing food is much more comfortable and manageable now than before because of kitchen appliances' invention and development.
Kitchen appliances are conducive electrically-operated devices or instruments used to assist you in doing your tasks in the kitchen. There are many kitchen appliances that you must have at home, and each appliance has different types and models that are continually being improved and developed each time. Some of these kitchen appliances include:
Toaster Oven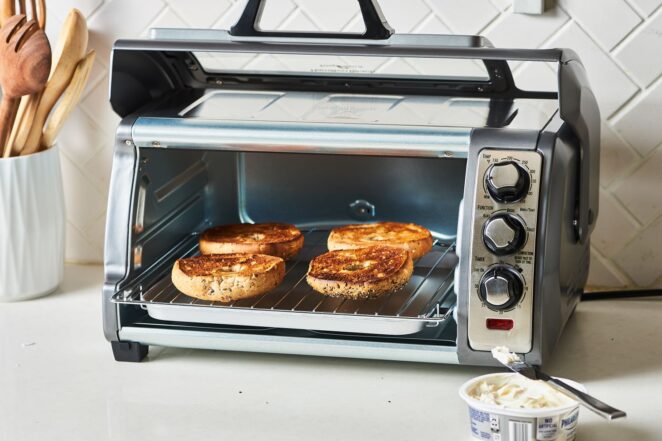 Toaster ovens are small kitchen appliances that you can use in roasting chicken, baking pastries, reheating leftovers, etc. Unlike regular ovens, toaster ovens contain a fan that helps circulate the heat inside it evenly. They come in different models and types that you may check at websites such as Foodal.com, including:
Breville BOV900BSS Smart Oven Air
Breville BOV900BSS Smart Oven Air is a top-rated toaster oven that can preheat up to 450° F within 5 minutes. It can accommodate a 13-inch pizza or pie and be used for broiling, baking, and roasting. It has a replaceable clear halogen light bulb that allows you to monitor the food you are currently cooking.
Elite Cuisine Maxi-Matic Ero-2008SC:
This model of toaster oven features a large interior that can hold up to 6 slices of pizza. It has a 60-minute timer and can automatically shut off after the set time. It also features a nonstick griddle top that you can use in grilling all sorts of meat.
Coffee Maker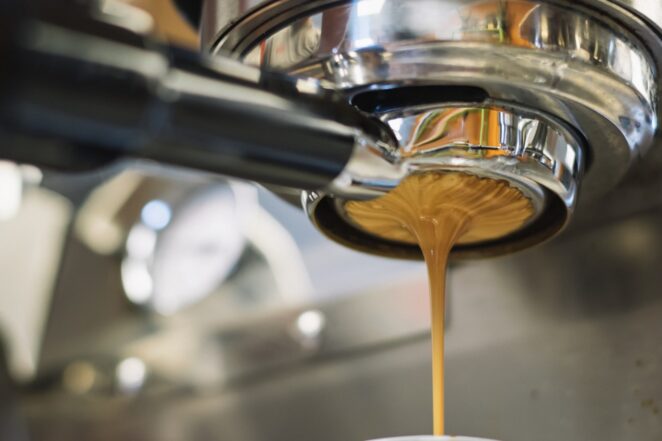 For people who can't live without having a cup of coffee every morning, you must have a coffee maker at home. This kitchen appliance comprises parts such as a warming plate, water reservoir, carafe or coffee glass, filter basket and filtering pad, signal lamp, on-off switch, and buttons that should be working excellently to produce a flavorful coffee drink.
A coffee maker is used in brewing coffee ground beans to produce a glass of hot coffee drink. You can use this kitchen appliance by adding a filtering pad on a filter basket and by putting your desired amount of coffee ground on the filtering pad. On the water reservoir, pour some water and wait for the machine to do the brewing process as you turn it on.
Electric Stove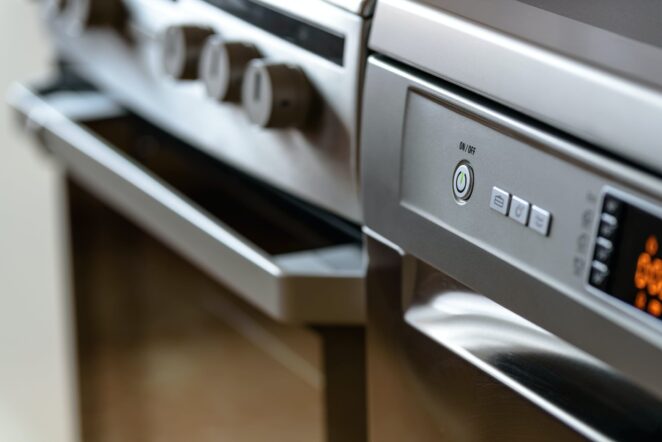 We need fire, heat, or steam to cook food. That is why we need to have at least one source of any of these three in our household. An electric stove, which is way safer than a gas-fueled stove, is an excellent heat source. By having an electric stove at home, we can prepare and hastily cook all sorts of food we crave anytime without thinking about running out of gas.
An electric stove comprises parts such as a thermostat, heating elements, fuses, control knobs, and racks that should be functioning well for this appliance to work efficiently. What makes this kitchen appliance safer than a regular gas-fueled stove is that it is run by electricity. And thus, you can now skip the fear of having a gas leakage at home.
Blender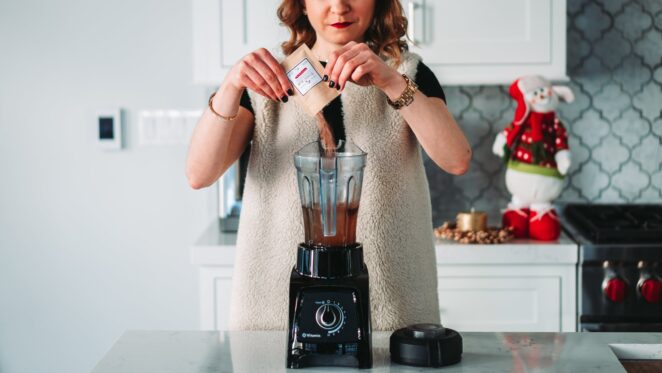 Sometimes, when we feel lonely and sad, we take comfort in eating sweet snacks and drinking sweet milky or fruity beverages. Fruit shakes and milkshakes are two of the most accessible beverages that we can prepare at home. In preparing these beverages, we need to have a functioning and high-quality blender.
A blender is a small countertop kitchen appliance used in mixing, blending, and emulsifying all sorts of soft-textured food. You can use this kitchen appliance to make fruit shakes, milkshakes, smoothies, purees, sauces, dips, etc.
Deep Fryer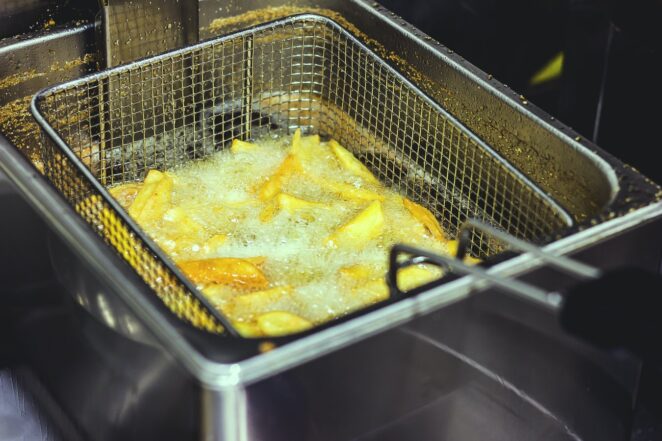 Deep Fryers are one of the kitchen appliances that you must have at home, especially if you are fond of eating deep-fried viands and snacks such as fries, fried chicken, tempura, and many others. Some of the types or models of deep fryers contain deep walled cast-iron pots that can hold a large amount of oil needed in deep-frying.
Some models also come with a lid that can protect you from the splashing of oil, a frying basket that holds the fried food items, and a timer that allows you to set and monitor the frying time. By using a high-quality deep-fryer in frying your favorite chicken meat, you can expect to have a tasty and perfect-looking golden brown crunchy fried chicken.
Electric Mixer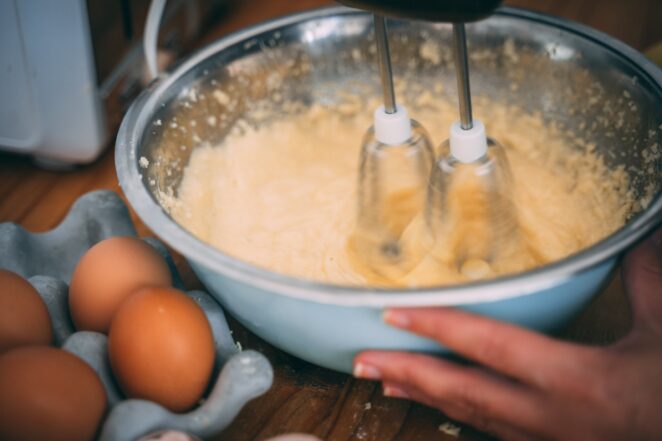 When you bake a homemade cake, you need to continuously and evenly mix all the ingredients to taste good. You can mix it manually using a wooden spatula. But it would take time and would take a lot of effort and energy from you. Plus, it is tiring to the hands and arms. So, to make your cake batter preparation more comfortable and manageable, you must use an electric mixer.
Electric mixers are handheld electric devices that you can use to mix, blend, whip, and beat food ingredients. Each model of the electric mixer has different mixing speeds, ranging from low to high speeds. And it comes with useful mixing attachments such as a mixing bowl, whisks, bread dough hooks, and spatulas.
Food Processor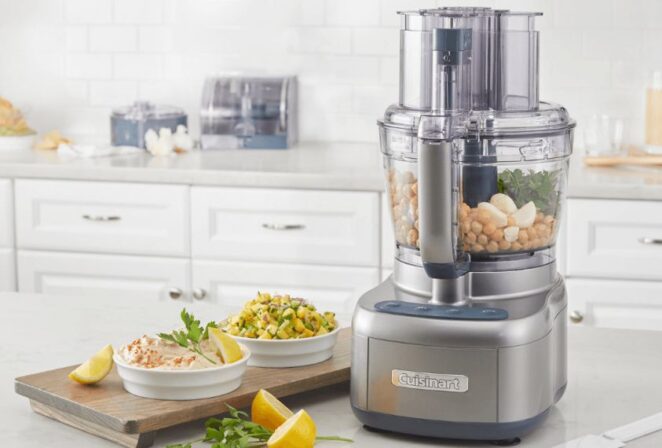 Want to make some meatballs but do not have ground beef at home? You can now DIY your way to making meatballs by grinding your beef meat at home using a food processor. Food Processors are countertop electric kitchen devices that you can use in slicing, churning, shredding, and grinding food ingredients to make them into smaller bits.
Takeaway
Kitchen appliances are quite expensive, but they are all useful and can help you a lot in food preparation. They are also one of the investment-worthy features that you must have at home. Having these appliances in your household can lessen the burden of doing your daily kitchen chores and can let you prepare and enjoy the food that you crave anytime as long as you have all the needed ingredients.