Today, some of the most important accessories in our homes and offices are printers. However, as you enjoy printing documents, images, and reports, you will realize that toner cartridges usually run out pretty fast. To avoid getting distracted from your work, most people prefer to order several toner cartridges and keep the extra ones as reserves. In offices that do a lot of printing, this might involve buying dozens of toner cartridges. With all the toner cartridges, the big question is, "How do you store them correctly?"
To help you get it right on storing your toner cartridges well, mrdepot.ca recommends the following tips.
Buy Toner Cartridges that are Far from their Expiry Date
Like other products in the market, toner cartridges have their own shelf life, which is about 18-24 months in most cases. Although there are some companies that claim theirs can last longer, the first step when storing your toner cartridges is to understand the lifespan.
Even when the manufacturer claims that his toner cartridge can last for a longer period, the chances are that the quality will go down if stored over a long time. As you select the toner cartridge, make sure to pick the one with an expiry date that is not so near. Instead, check for supplies that give you the entire 24 months to the end of the shelf life.
Furthermore, you should ensure to use the toner cartridges that you bought first before the new ones for higher quality prints. This way, you will never have to worry that one or several of them have overstayed in the store.
Store at Room Temperature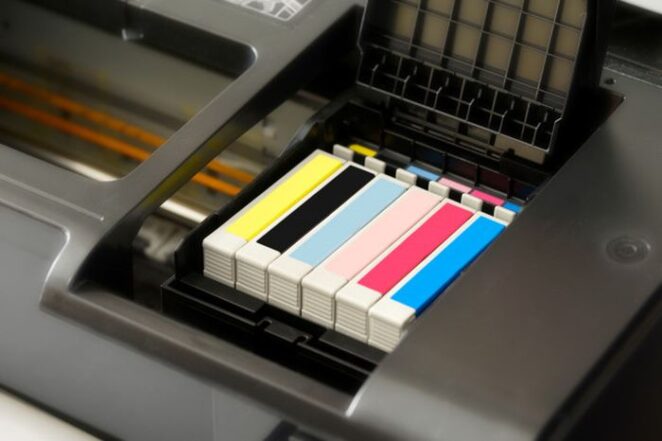 One thing that you need to appreciate is that toner is a heat-sensitive material. During the printing process, the toner is melted on the paper to form permanent texts and images that are commanded from a computer. Therefore, if you store the toner cartridge at temperatures beyond 40 degrees, there is a high risk that the toner will go bad. Imagine pulling out the toner cartridges from the store only to realize that the toner is damaged. It can be so frustrating.
The best way to get more from your toner cartridge is to ensure it is stored at room temperature. A room with reliable temperature control will be a perfect place to store the cartridges. If your house is fitted with air conditioning, consider storing the cartridges in the sections that do not heat much.
Note: Extreme temperature changes can also affect the quality of a toner cartridge.
Control the Humidity in the Cartridge Storage Room
The moisture in the atmosphere mainly has a direct impact on papers. On a rainy or hot day, papers do all types of surprises, but you should also know that humidity can affect your cartridges and even printer. If the humidity is high, there is a risk of condensation in the cartridges that can form water droplets. In such cases, the all the toner in the cartridge can get damaged. Although the problem is not uncommon, it is probable, and you should be on the lookout.
The best way to store your toner cartridge is to ensure that the humidity of the storage room or unit is not less than 20% or more than 80%. If you have a room with environmental controls, this will not be a challenge.
When using a printer, it is also important to check where it is positioned. Make sure that it is not placed in a very hot area or place with high humidity levels.
Control the Lighting of the Storage Room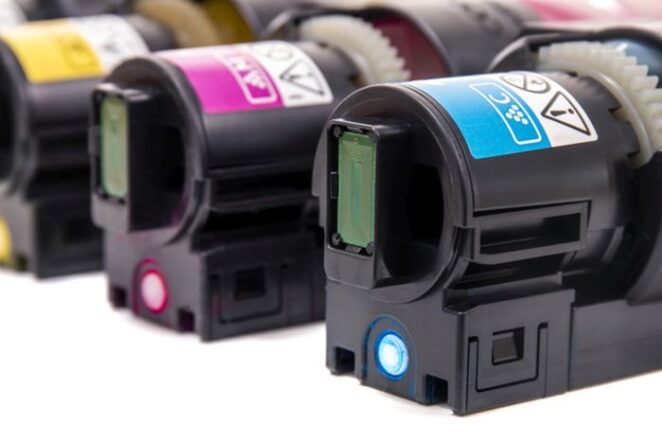 When exposed to direct sunlight, the functionality of a toner cartridge can easily get compromised. Toner cartridges, especially their imaging sections, are light-sensitive, and you might find it hard to make high-resolution prints after exposing them to too much light. Often, the prints have missing sections because the cartridge was unable to hold the electrostatic image well.
The recommended way to store a toner cartridge is by keeping it in its original box. You can also place it in a place that is free from natural light and try to keep the lights off most of the time until when you need to use the cartridge.
Keep the Toner Cartridge in Its Packaging
When you buy toner cartridges, every piece is packed separately. The packaging material is a strong protective layer that helps to keep the toner cartridges from moisture and light. This is why you will find them comfortably tucked in seller's stores without worrying they will get damaged.
Just like in a seller's store, you should only remove the toner cartridge from the packaging when placing it in the printer. All the extra pieces should be stored in their sealed packaging.
After removing the toner cartridge from the packaging, the best way to store it is wrapping in a paper and keeping it in a dark area. Remember that this should be on a shelf or drawer as opposed to the floor. Most floors get very cold and can result in condensation and damage to the toner.
Places to Avoid When Storing Your Toner Cartridge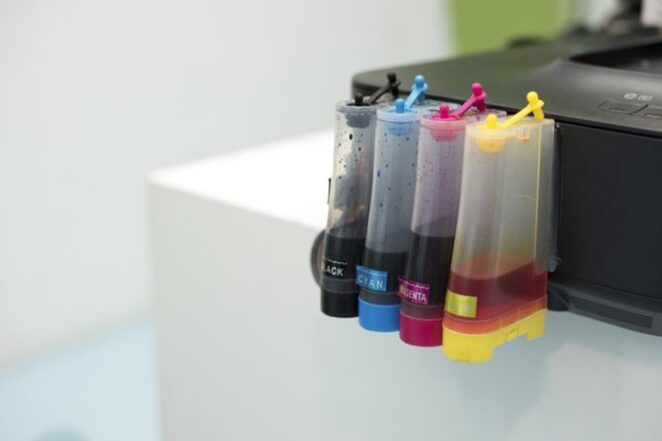 Now that we have looked at how you should store a toner cartridge, it is prudent to also mention a number of areas to avoid. So, avoid storing your toner cartridge in the following places:
Places that are dusty
An environment with a lot of salt in the atmosphere.
In an area with corrosive gasses.
In areas with temperatures above 40 degrees Celsius
Indirect sunlight
On the floor
In a car for a long period
In areas with high humidity of more than 80% or less than 20%
If you have a laser printer and buy toner cartridges in bulk or simply want to have a reservoir, it is important to store appropriately. If you find it a challenge to store your toner cartridges correctly, there is a risk of ultimately getting poor quality prints. So, consider only buying what is enough and ordering new toner cartridges when the current ones are used up.