Among the "most popular" holidays in the world is certainly Valentine's Day, which is celebrated by a large number of people around the world. But how did he come to be so important?
Every February 14th, the most gifts are given each year, and the day when love is celebrated globally includes a large number of greetings cards, flowers, chocolate, jewelry…
However, throughout history, this date has not always meant the same. Valentine's Day, as it is celebrated today and what it represents today, has evolved over time, while the root of this celebration is far in history.
In Rome, February 13, 14 and 16, the fertility feast of "Lupercalia" was celebrated – which is why this holiday is considered the forerunner of today's holiday of love.
As Valentine's Day approaches, most men begin to panic. How to surprise your girlfriend? What to choose as a Valentine's Day Gift for her? How to make her feel like the most loved being on the planet?
All these questions can be answered very easily, only if you listen carefully to her wishes and expectations, and then use a little imagination and creativity to make your presence at the same time appropriate, original, unexpected but also useful.
Flowers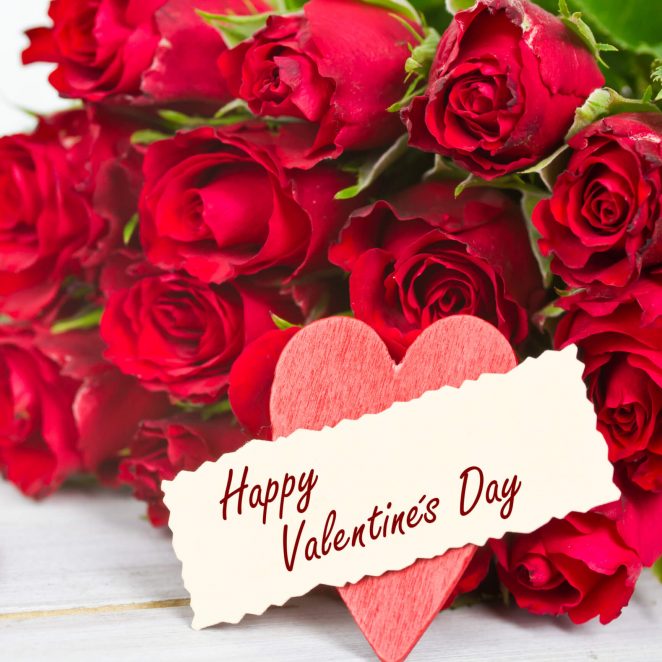 No matter what the occasion, flowers are the ideal gift that will delight any female person. Flowers symbolize love, attention and with it you clearly show how much that person means to you. In addition to traditional and classic forms, you can always bring a little creativity and new ideas and combine flowers with other little things that will leave them breathless.
A basket full of bright red roses is one of those original gifts that show all the love to the person you care about and show her how much she means to you. With the red color of roses, you express your passionate feelings, for example, on the other hand, the delicate pink color carries with it a message of tenderness. It's up to you to choose the right one. Plus, heart-shaped candy and champagne are the perfect combinations to guarantee you won't go wrong with this Valentine's Day gift.
In the flower shop you can choose a bouquet of flowers that you like, but also ask for it to be packed so that the flower stalks are wrapped in dark cardboard shaped in the form of an inverted cone, or that has the shape of an ice cream cone. With, of course, some convenient bow. The bouquet itself would be packed so that only the flowers were visible and as such would resemble ice cream. This is not difficult to do at all. The stems of the flowers are tied with thread and the cardboard wraps around them so that the spike is at the bottom. And you can always decorate the cardboard so that the appearance of the cornet is as accurate as possible. The flowers will be balls of ice cream in this case.
New jewelry always fits in nicely!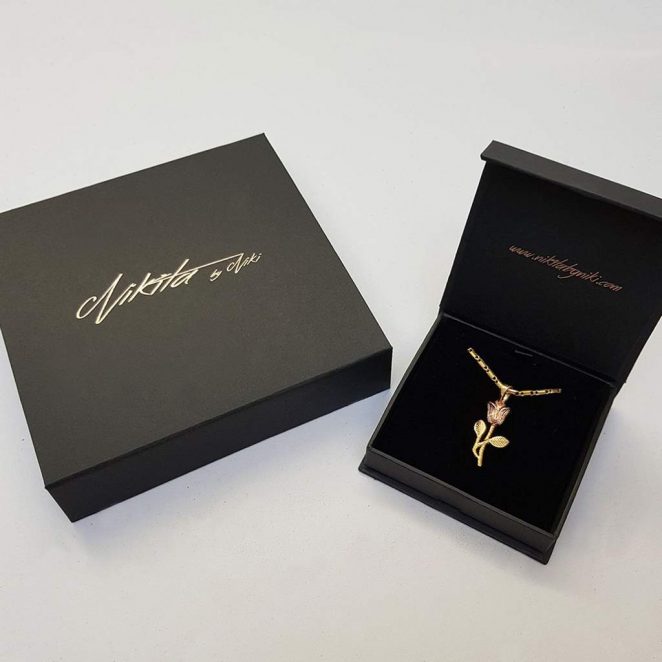 Yes, yes, new jewelry always comes in handy. It doesn't matter that there is no more room in the jewelry box, but the new bracelet will fit neatly into the occasion to come.
Make sure your partner's friends help you choose jewelry so you can safely buy the product she wants. And yes, if you are buying earrings, carefully pack them to avoid confusion.
The size of the earring box and the engagement ring box is approximate, and we are sure you would certainly not like to get misunderstood. Especially if you still don't plan on proposing to your girlfriend. If you consider this an ordinary present and want something unique get some ideas on this website.
Hair treatment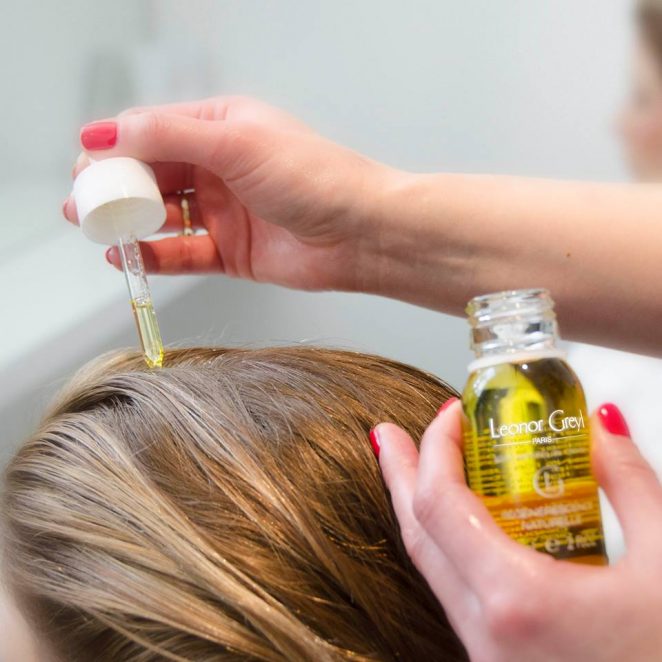 Hair is a decoration on every woman's head. That is why it is of the utmost importance that she is always beautiful, neat and nurtured. Whether it is painted or natural, long or short it is necessary to devote time to it and it is very important to take care of her health. So choose one of your loved one's hair care products to prevent hair breakage and cracking, such as a spray or hair mask. In addition to being useful, these products can also be very original Valentine's Day gifts that any girl will happily use.
Makeup is always in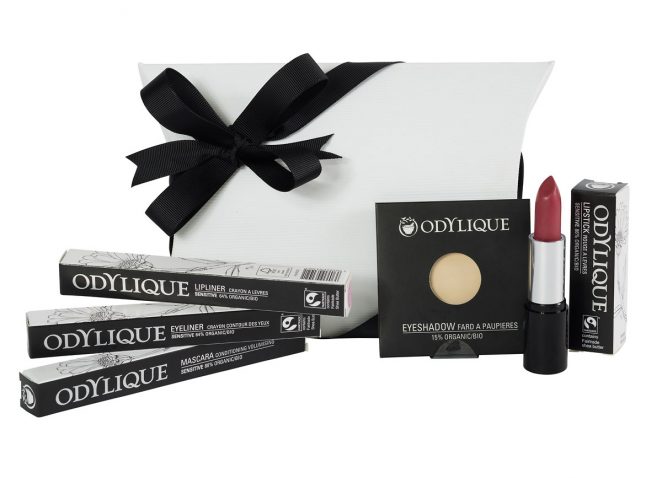 If you choose makeup as a gift to your girlfriend you will definitely not go wrong. Every girl loves to highlight her beauty in the foreground, and at the same time she enjoys using and trying out new lipsticks, glosses, blushes. So treat her with some interesting gifts like liquid lip gloss, bronzer or eye shadow. An eyebrow pencil will certainly always come in handy, as will a lip pencil. You can check Paris Lash Academy and find the suitable gift for your girlfriend.
Powder or concealer are inevitable when it is necessary to cover up some imperfections on the face, and mascara is the main trump card of every woman when she wants to make her eyes stand out and be more seductive. In addition, some of the makeup or makeup brush products will certainly help to give your gift a positive reaction.
Nail polishes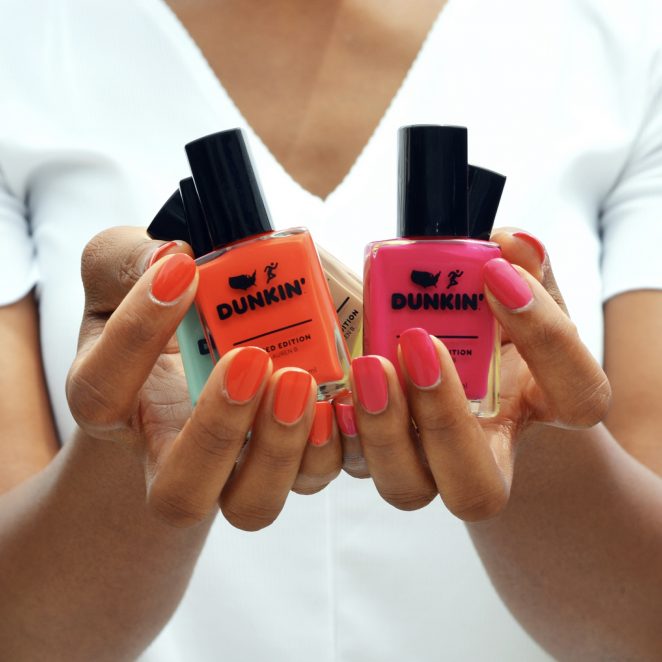 Every man loves seeing beautiful, neat and tidy nails on his girlfriend. The choice of nail polish is always a real dilemma, because there are so many types, shades, that it is difficult to decide on the right one. Therefore, be creative and give her a set of several nail polishes of different colors and textures, and she will already know for herself which one to use and when.
Candy Basket – If you know that your partner loves sweets (who doesn't love them?) You can find and buy a suitable basket and fill it with the most beautiful sweets.
Balloons – Another nice idea is to buy, for example, 101 balloons, or less, if that's too much for you, and put a piece of paper in each of them. This could be, for example, I love you, my love, you are my heart, my happiness, etc. Something you want and related to you, your relationship and your partner.
Cup with picture and text – You can design the cup yourself and give it to your partner for Valentine's Day. You can put some nice image on it with the text you want. Make sure it is something honest, beautiful and compelling.
Conclusion: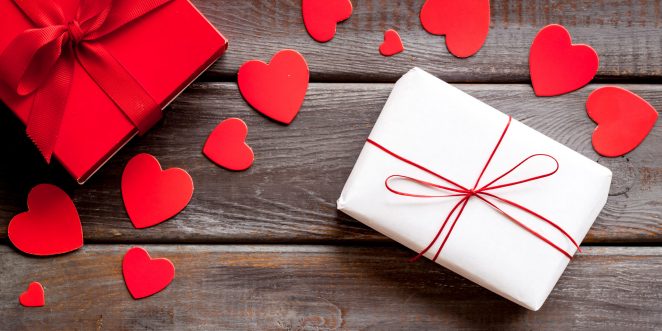 After all, if you love someone it doesn't matter if the gift is expensive. Sometimes the most beautiful gifts can be that you are with her and that you enjoy every moment.
So before you buy an expensive gift, think about originality. Unique is always the best.