Spring has sprung! Well, almost. But as we work our way out of winter into the hopeful charm of spring, we start remembering just how many spring birthdays there are out there. You certainly don't want to forget anyone, but you also might want to be ready just in case you do. Really get your friends and family out of the mood and gloom of winter with these spring gift ideas.
1. Herb Garden Kit
Self-reliance and sustainability are not only great on the environment, but it can also help save money. This at home garden kit is not only organic, but it comes with everything your receiver might need to get started on their own little organic herb garden, including a book, soil, seeds, pots, even the adorable little signs to help keep this garden organized and labeled. It's a great way for someone to level up their own backyard as well as their kitchen.  Not to mention, it's a gift that keeps on giving, as long as it's given a little water and sunshine.
2. Candle (with a surprise!)
Let's light up the room's again with stunningly springy-fragrances.  These candles not only make a great gift because who doesn't love candle, but because they also come with a little surprise in the center.  According to Devon Wick, once you cut the wick and start burning the candle, it'll hit a point where the recipient starts to find the second part of their gift: a ring!  The bigger surprise is that the rings vary in price, so while the candles are only about $25, the rings can cost from $15 to $5000.
3. Kool8 Water Bottle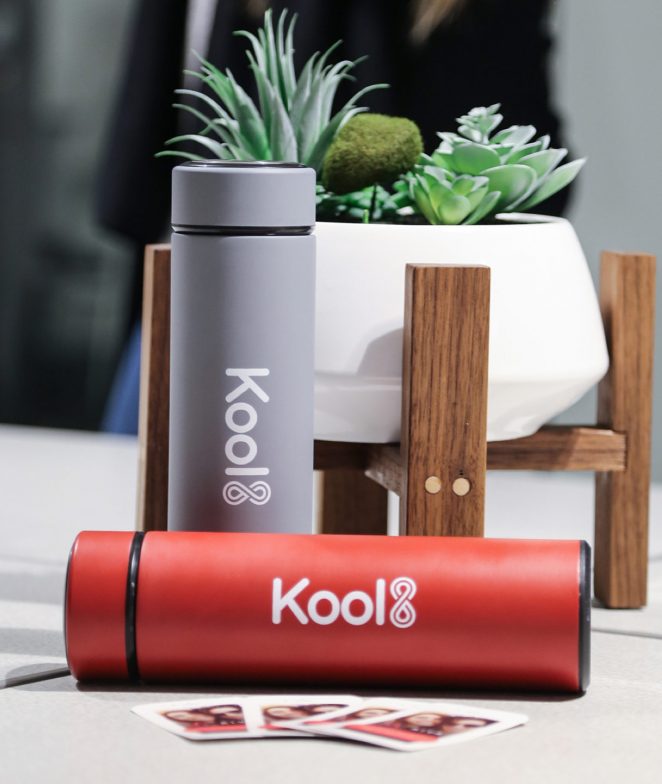 Ok, so maybe not everyone loves candles, but as the weather really starts to turn warm and sunny again, lots of us start to head back into the outdoors, be it the beach, the pool, the mountains to hike, or wherever.  And you can't blame us, we've been cooped up inside for what seems like an eternity.  The Kool8 water bottle is great for keeping well-hydrated while out on any of those adventures.  It's self-insulated to keep cool beverages cold and warm beverages warm, and it comes in a range of bright, vibrant colors. It even has a built-in tea holder for all those tea-drinkers. Kool8 water bottle was recently included in Cool Things Chicago Magazine's best water bottles roundup.
4. Tea Samplers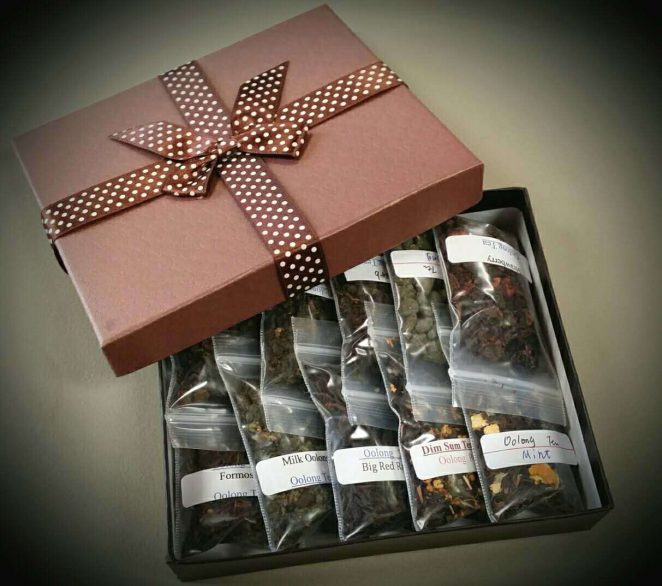 Why pick just one when you can select a whole range of tea samplings?  This adorable little box of tea samples is an excellent assortment of tasty and delightful, handmade pyramid tea infusers.   With notes of Japanese cherry blossoms, the box itself has a sweet selection of flavors to appease any tea-aficionado's palate.
5. Customized Apparel

What's more unique than custom muscle tees shirts specially designed or branded, one that no one else has?  Do they have a tagline they love? Have it printed on a shirt! Or maybe a cool photo they took on a hiking trip last spring?  Have that screen-printed on a quality sweatshirt. With high-quality fabrics and materials, competitive pricing, expert screen-printing, and easy customization, you'll quickly receive your unique design within a matter of weeks.
6. Chocolate Fabergé Egg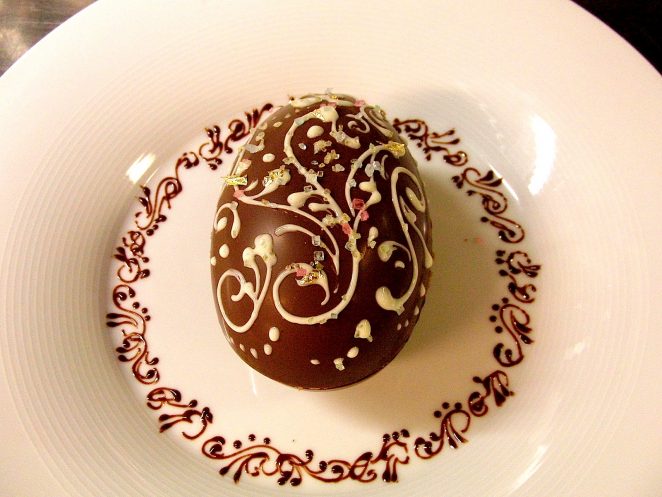 Fabergé eggs are those super fancy, delicate, and richly ornamented Russian eggs known for their cost and their intricacies. Given by czar's to their wives, they become a stylish and noticeable signal of wealth as well as of Easter and spring. These ones are not only much cheaper, but they're also much tastier.  With an edible, ornamented stand and rich, delicious dark chocolate, these can be enjoyed by any chocolate-lover with an appreciate for beauty.
7. A custom Star Map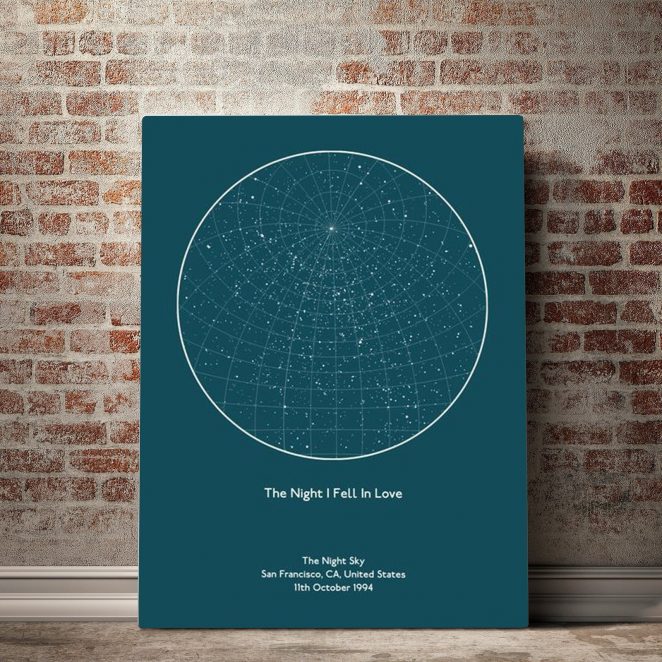 Stunning, simple, and magical, these custom star maps can be used as an ideal and unique gift that also functions as a wonderful way to remind the receiver of an important date.  You can select a specific location and date and capture what the starry sky looked like at that exact time.  Select a message (or the basic information), a black or white background, constellations of stars, and whether or not you want the earth grids, and you're done!  Uniquely printed on 18×24 posters, you'll be giving them wall art that no one else has.
8. Spring Bath Bombs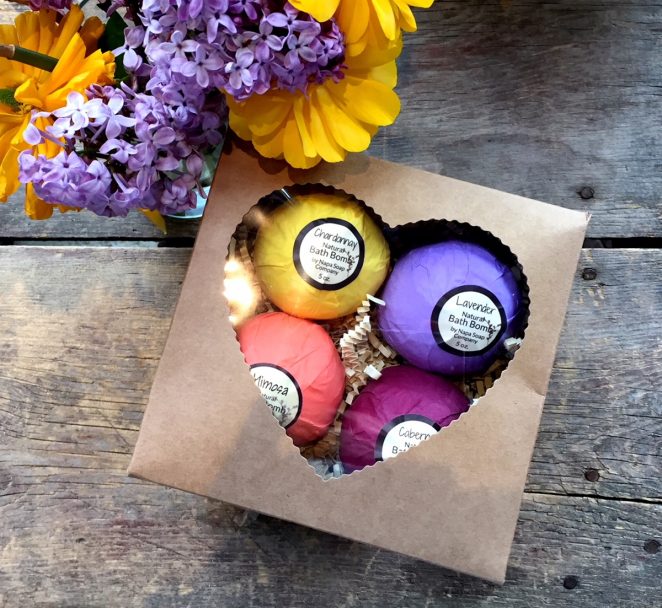 There are quite a few of us out there who love a good pampering.  These bath bombs are part of a new spring collection and come in egg shapes, butterflies, little bears, fruits and berries, bunny rabbits, and a bunch of other fun styles with a wide range of colors.  Their explosive nature when they hit the water is always a blast, plus they smell absolutely delicious.
9. Personalized Prints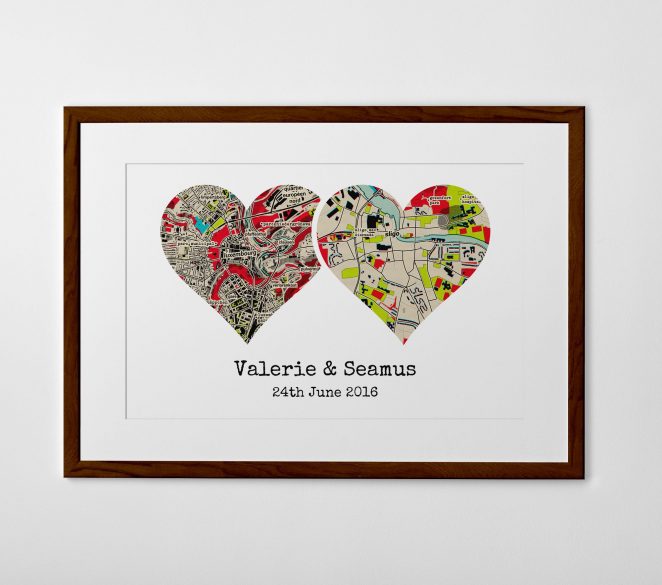 Signs, posters, portraits, wall art, door hangings, wall hangings, garden signs: the options are abundant.  Select a favorite family or friend picture to send it with a personalized message and select which of a range of products you want to have given a special touch just for your gift.
10. Waterfall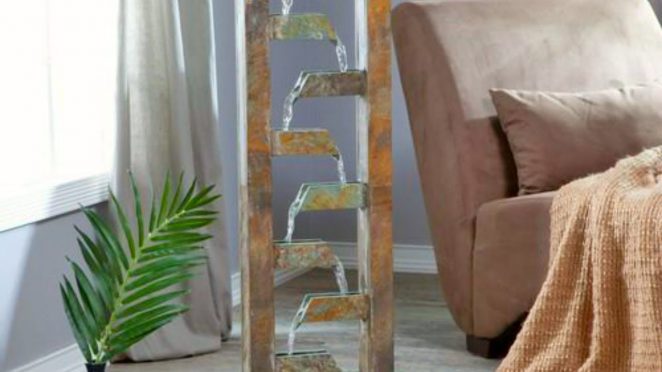 A little Zen waterfall is sure to make any room feel a bit more calm and peaceful. The sound of the running water, the soothing nature of the stones, the cool tones of the display- all this makes for a lovely piece of home, room, or office décor for someone.