The satisfaction of your employees affects the quality of work – and therefore its execution. That is the reason why it is essential to know that your employees are satisfied. This way, every employer will know that interpersonal relations and cooperation between workers will be at the highest level.
Whether it is a small company or a large corporation – it is necessary to occasionally take care of employees to build a positive work environment. The mood in the work environment has a significant impact on engagement and productivity. Therefore, encouraging the creation of a healthy environment is very important for employee engagement. Here are 6 ways to increase employee engagement in the workplace.
Financial investments are not the only way to make more profit within a company. Sometimes it is much more efficient to use the easiest method – to increase employee productivity. Here are some tips on how you can influence the increase in the engagement of your employees. This will increase their productivity – and also contribute to the business success of your company.
1. Improve Communication
It is very significant to include your employees in all the working processes of the company as well as to guide them in all changes. Timely notifications about important projects, new clients, and getting to know the changes within the company – will show your employees that you appreciate them.
Also, ask them for their opinion because they are the ones who do most of the work – and their knowledge and criticism can be important in making some decisions. Organize meetings, where employees in different sectors will help each other solve problems. This type of problem can prove to be very useful because it will improve the engagement of your employees, mutual communication – and also enable a faster solution to the problem.
2. Work environment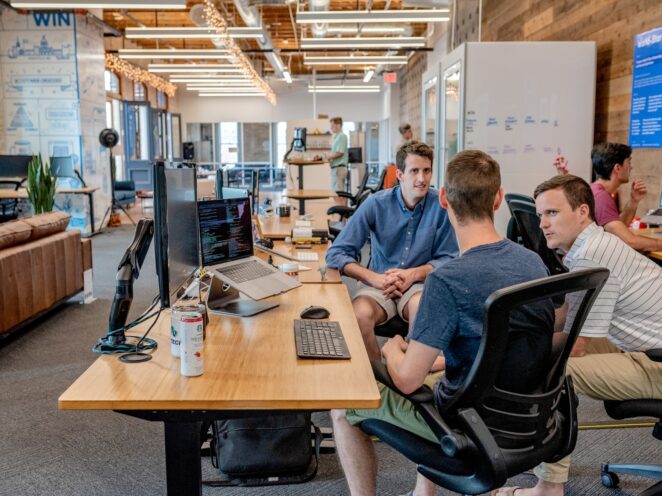 One of the essential criteria for employee satisfaction and better engagement – is the work environment and the sense of security that every employee should possess. A workplace that is too monotonous can have a bad effect on the work atmosphere. Therefore, you can always create some activity.
For example, involve workers in tidying up the work environment – or allow them to choose some things in the office, such as paintings, plants, etc. Suggest them to bring some things of their own so they can feel a little more comfortable in their workplace. Making a good working environment will help in developing better internal relations between people, but also a more pleasant place for work – so that everyone can give their max working in good conditions.
3. Make It Easier For Your Employees And Improve Their Knowledge
In whatever industry your business is – employee training and development must be an essential item. Getting to know various programs and improving computer performance – is one of the best ways to improve the quality of your employees' work. Also, well informing your employees through various means can also be very significant. For example through digital signage technology – you can greatly improve productivity.
You can click on this link, to see how this technology is improving business in large and small companies today. You can use it to improve corporate communication – as well as for working safety reasons. Make things easier for your employees and improving their knowledge – is an investment in the future of your company.
4. Praise Employees For Achieving Success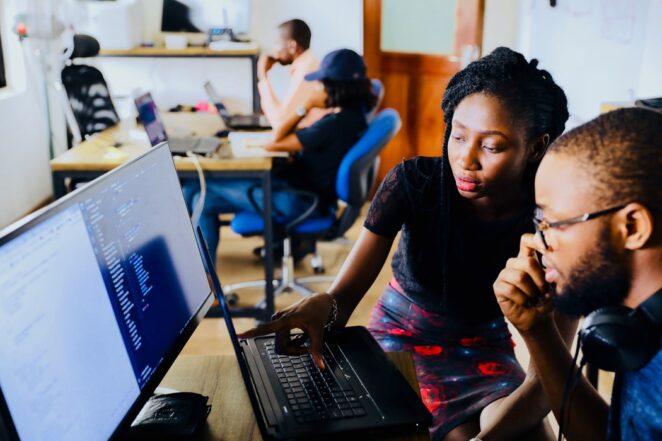 Although you know that your employees do a very good and quality job, a nice word can sometimes be very encouraging. Make an effort to make a list of things that the employee has done well for the meeting – and give them a chance to explain some ideas for the coming period.
This will prove to them that you are interested in their ideas and work – and that you trust them enough to let them do the job in the same way. Also, this is a great way to give them a dose of self-confidence and energy and show that you appreciate their work. It will reciprocate through an even better working engagement.
5. Organize Corporate Gatherings
Corporate gatherings have been an unavoidable item in every company in the last few years. This provides an opportunity to develop better interpersonal relationships – but also an opportunity for employees to develop some of the ideas together in a relaxed atmosphere.
This way, you give everyone who works in the company the opportunity to get to know each other better – and to relax and socialize outside the office. If you know the hobbies of employees, base your shortlist on these activities – and enable everyone to show what they like to do in their free time. These activities are mostly about socializing and getting to know each other – so pay attention to choosing the ones that will encourage team spirit and work so that all this makes sense.
6. Help Employees To Make A Good Balance Between Private And Business Life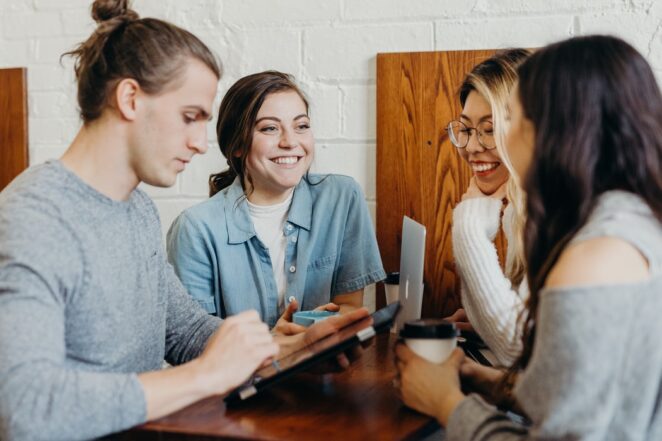 The balance between work and private life is perhaps the biggest challenge that employees face today. Increasing competition in the market and a growing drive to make a profit are leading people to spend more and more time at work. Also, there is often a need for employees to do something from home, or at least be available.
In such situations, private life certainly suffers. The danger arises if such a situation lasts too long – because employees can burn out. Think about it on time and try to avoid it. Monitor the work of your employees and react when you notice that they are running out of energy – show them that you care. Of course, do this within the limits in which the business can handle it.
The Bottom Line
We are all aware of the importance of employee satisfaction – a satisfied employee is dedicated to working, faithful, responsible, and productive. So try to apply some of the suggested ways and increase both – the satisfaction and the engagement of your employees. The result should be a mutual success that you will look forward to.