June has already started, and with that, plans have started to be made for where we will spend this summer vacation. What an attractive destination will be our goal this summer, what country we will choose to explore and relax, completely forgetting about all the problems and worries. We should make the most of the summer vacation because after its completion we will have to return to our responsibilities.
Autumn can be a bit chaotic, especially for those people who have fireplaces in their homes or heat with wood. Because they spend this period procuring wood, cutting them, storing them so that they can provide warmth for the long winter and its cold days. There is no better feeling than when you sit with your partner by the fireplace, the wood is crackling, you are drinking wine and your gaze is turned to the window where you can see the snowflakes slowly fall and cover your yard with a white blanket.
If you are thinking of starting your own logging business, this is a great idea. There are still a lot of people who prefer to heat with wood instead of electricity. This is indeed a seasonal job, but the demand for people who have wood cutting machines is huge.
You have probably already found a top-quality timber supplier that you found through a recommendation from a close friend, but the next task is a bit more complicated as you will also need a timber processor to process the timber and get to the final product, the wood which your customers will use for heating.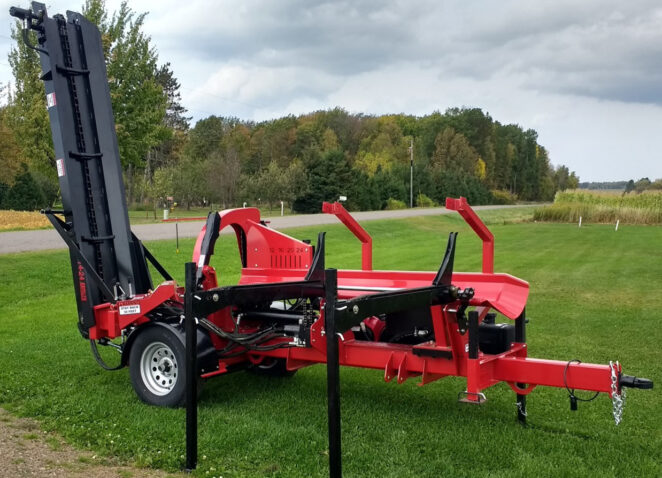 The purpose of this article is to help you find the right processor for you.
Imagine that we were somewhere in the past when these wood processors were not yet invented, and people were forced to manually process logs with a saw and cut them with an ax. This process requires a lot of effort and work, and today thanks to the machines designed by smart people we save a lot of time. There are different models of woodworking machines on the market that vary in size, purpose, shape and it would certainly not be easy to decide which one would meet your needs.
The first thing to look out for is the size of the logs. You need to know the dimensions of the logs brought to you by your suppliers, such as the diameter and length so that you can choose the exact machine you need. There will be a problem if the timber is twice as large as those specified in the wood processor specification and which it can cut. On average, the logs would be two to three meters long and their diameter would be 30 to 40 centimeters, when you have this information you will be able to choose the right machine for you.
How much wood you need to spend for the upcoming heating season is the question that you will need to ask the customer. It also has a big impact on what kind of machine you will need. It is not the same if you want the machine to cut 2 cubic meters and 10 cubic meters of wood. The larger the cubic capacity, the stronger the machine and its performance need to be to complete this task. It's like asking your home printer, which can print an average of 10 pages per minute, to print 50 pages. It is simply impossible.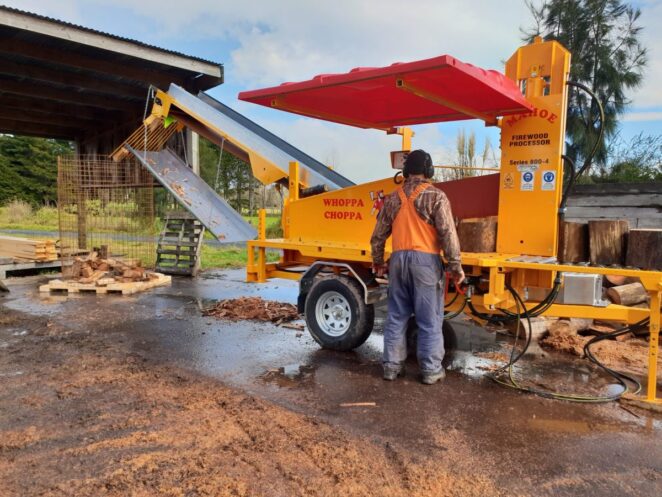 When it comes to what kind of saw the wood cutting machine uses, it depends on the speed and time it takes to cut it. There are two types of circular saw and chainsaw. In reality, people tend to choose the circular one for several reasons. It can cut more wood in a shorter time, fewer maintenance costs, the blade should be sharpened once in the season of use, it is not necessary to lubricate the blade for separation from the chain that needs to be constantly lubricated, it makes less sawdust than a chainsaw and so on. The circular saw takes care of the environment in some way, it is an eco-friendly firewood processor. Uniforest has just such an eco-friendly cutter that you must check it out. Therefore, it would be ideal to use a log cutter when working with a circular saw, which will save time for cutting and it will lower the maintenance costs. It is simply more functional than the other.
Depending on the type of heater your customer use, it will depend on how long the logs will be cut and how many pieces. The wood cutting processor has the option to choose the length you want from 20, 30, and even 60 cm. And the splitting can be in 4, 6, 8, or 12 pieces depending on whether you prefer the trunks to be thicker or thinner. It would be great if the machine was set to cut pieces of wood into longer logs and as few pieces as possible, for example, 4. But it all depends on the diameter of the tree, if it has a larger diameter then the pieces should be cut into 8 or 12 parts.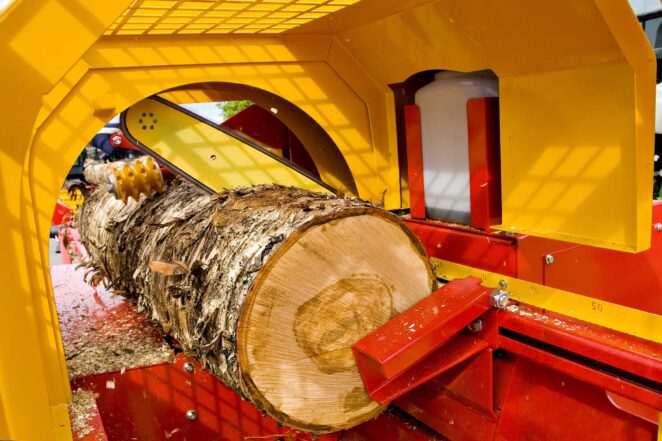 The most important thing that you need to focus on when choosing a woodcutter is the costs that you will have starting from its purchase up to those costs that are needed to maintain it all the time. Therefore, try to choose a machine that has high productivity, and with this, the higher the productivity of the cutter, the lower your costs will be. So avoid those machines that are designed for massive logs, which will need more time than regular to process them.
Finding the right machine to meet your needs can be a daunting task, but with a little effort, you will be able to find the one that was created for you. I hope this article has been very helpful to you in your search for the ideal woodworking processor. I am sure that soon you will find what you are looking for so that you can start your business and have a large number of satisfied customers.