Have you ever looked at the pictures of elegant luxurious homes with big verandas and thought about how beautiful it would be to redecorate your own to be more classic, visually pleasing or modern?
Thanks to certain websites such as Pinterest or even Instagram, finding design ideas that would match both your preferences and personality was never an easier thing to do. However, it can become overwhelming and confusing, when you first dive into the world of decor – to actually determine what are the exact steps you need to take in order to make your home or certain parts of your home into a peaceful oases that would also be unique, charming and portray who you are as a person. That being said, to be able to organize the redecorating process, you need to define everything. Veranda, as one of the most beautiful parts of your house, is not (as the majority of people would think) your front or back porch. It could be said that a veranda is one of the types of a porch, but it is unique for its elements such as railings, shape, open air and oftentimes, ornamental details.
When it comes to historical facts about this home detail, it's interesting to mention that this term (and this element of the house) became popular in the 19th century, since every other home was built with verandas in the front. The term itself was derived from the Spanish language, from a word that meant railings.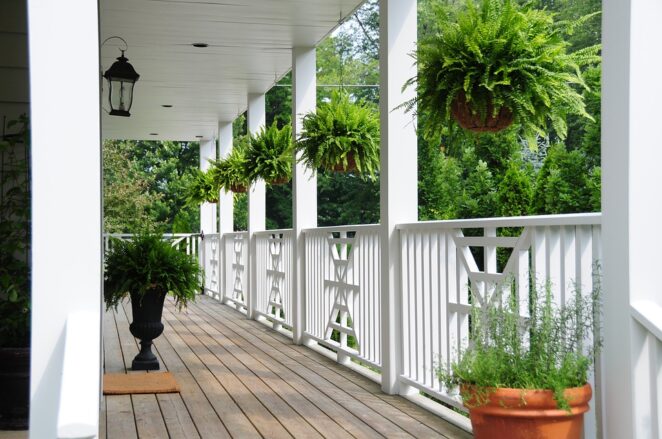 But if we go back to designing this part of the house, it's easy to notice that this area is what makes every home a welcoming, warm place, perfect for guests and family members. A veranda is the first thing people see when they arrive at your home, and it is the perfect place to read a book, chill out after a long, stressful day at work, or have dinner with your loved ones. This is why it is so important to make this part of your house the most beautiful it can be. Out of all the other elements you could use to make it happen it's important to mention that the more your veranda is elegant, the more your entire home will look elegant and sophisticated. If you are not sure how to make your home stand out then this is the exact place you should start with.
Redecorating your Veranda doesn't have to be too expensive so if you don't want to invest a lot of money in this project, then there are certain tips and tricks you can use if you want to bring elegance to your life – starting with the porch and the entire exterior of your home.
Here are the best tips and tricks you can use to style your veranda so that it goes from average to breathtaking: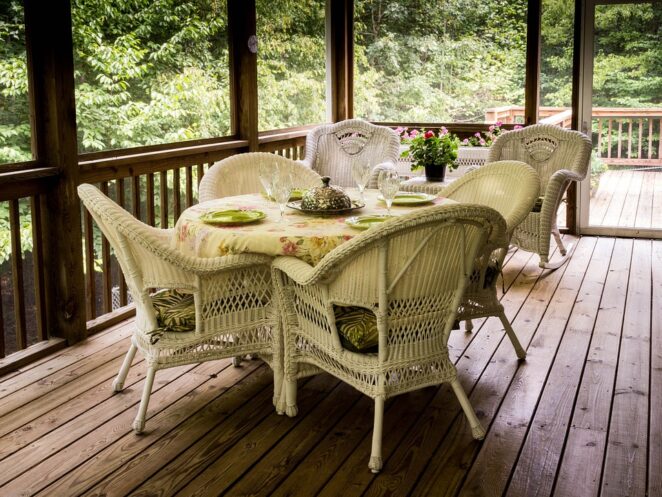 AMBIENT LIGHTING
If you ask a designer about the most important features that every home has, the first thing he would most certainly list would be ambient lighting. What's the reason behind this? Considering the fact that there are so many designers whose job is to design only the lightning features – you can understand how important this element is.
Good lighting can completely change a space, its ambience, atmosphere and of course the beauty of the space. Therefore, you should consider changing the lights on your veranda as one of the first things before you continue redecorating it. There are so many beautiful lighting features on the market whether, it's LED lamps or other lighting installations or anything else that could easily bring elegance to your home, but you should keep one thing in mind – don't be afraid to experiment and play with lights. If you are not sure where to start, hiring an interior or exterior designer is always a good idea as they can easily put your vision into reality, so consider doing that as well.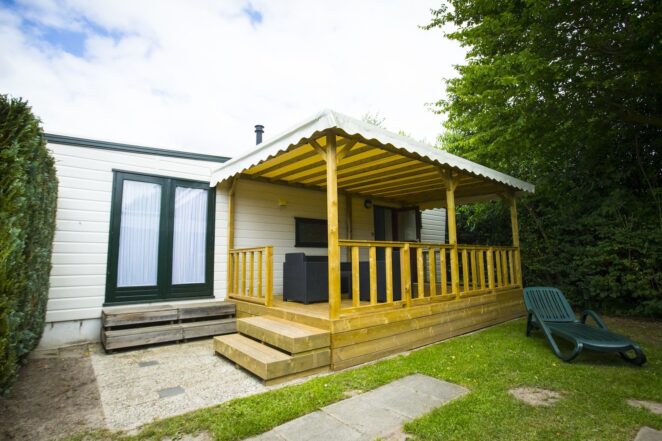 ELEGANT PIECES OF FURNITURE
According to Vermont, the furniture you have on your veranda is the second most important factor that determines how your whole home would look like. As you already know, there are numerous styles and types of furniture, so whether you're a fan of contemporary architecture, modern and simple, or on the other hand – traditional or boho interior and exterior design, or any other style; you can easily make it more elegant with the right furniture pieces and the right accessories. How to pick the right pieces? First of all you need to pay close attention to the layout of your furniture.
Sometimes even a slight change of the layout can make a big difference, so try envisioning your veranda and combining elements on it, in your mind. After you make the perfect layout you should start thinking about the style that represents you and your preferences, and that would help people to get to know you. When you start thinking like this, finding the right furniture will easily become the simplest thing to do. The seating area of your veranda is the place where you spend the most of your time so you'll also need to make sure that everything is comfortable but at the same time classy and sophisticated. The fabrics that are being used for your seating or lounging area are usually the element that can make it look either expensive or cheap as well as the colours.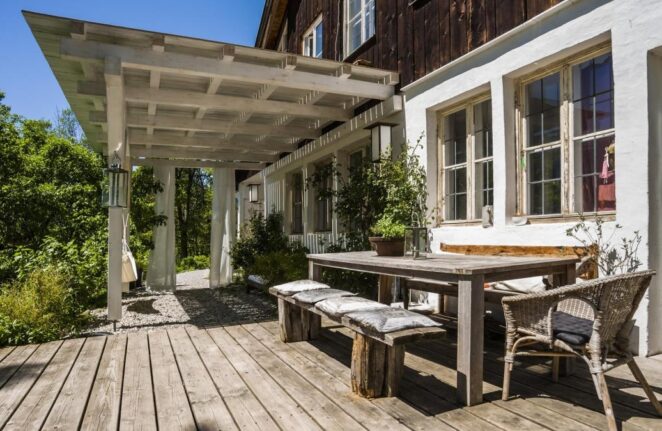 DON'T OVERDO THE COLORS
If you want to make your and a look elegant then you should choose bright colours only two or three of them that are complementary and you should avoid prints and too many colorful details. You already know that less is more, and this saying couldn't be more true when it comes to your lounge veranda area. Go with beige, grey, white or black, and try to stay true to only one color, and mix it up with colors that go well with the chosen one. That being said, the color of your columns is something you can easily change, and it can completely transform your veranda, combined with the right lighting and furniture.
ADD PLANTS
Go with one or two types of plants, and try to create symmetry. If you have a veranda then it means that it's all about symmetry – adding two or 4 of the same plant species can really make your veranda into a high-end place with beautiful details but at the same – time cosy, warm and welcoming since greenery always brings exactly that missing piece of the puzzle to your exterior or interior.