Most people find camping as a worthwhile activity. For them, it is an adventure that provides them with various sorts of benefits. Campers enjoy the breath of fresh air when they go off-the-grid. Apart from enjoying, it is also healthy for their lungs and the entire respiratory system. Furthermore, camping is an excellent way to take a hiatus from your urban lifestyle's stressful hustle and bustle. For these and other reasons, people will always find a way to embark on a camping adventure despite the current circumstance.        
The COVID-19 pandemic has wreak havoc on a global scale. Its effects are far-reaching and have unearthed flaws in various systems and institutions. People have never anticipated such enormous damage COVID-19 has made. Apart from an extremely significant rise in nations' mortality rates, the pandemic has also altered humans' day-to-day living patterns. All of us need to make huge adjustments as we march through the 'new normal.' 
While the pandemic has undoubtedly reformed our ways of living, we must acknowledge that we have practices that we can't get rid of. One of these practices is camping. Well, how can we get quickly get rid of an adventurous endeavor that provides us with numerous positive results? As such, recreational vehicle camping, even in the pandemic, is a thing and is doable.        
Extra Precautions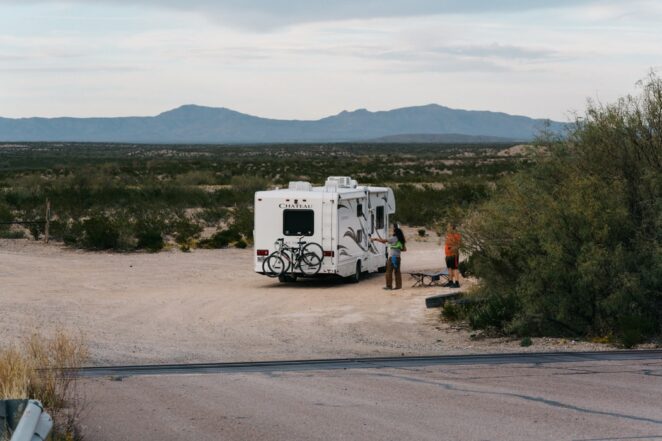 RV camping at the height of the COVID-19 pandemic still requires the usual preparation, coupled with other things to consider, such as steps for sanitation, cleaning, and disinfection. Thus, thorough planning and preparation shall still be followed. Such will be added with mechanisms that shall ensure the safety of your health. As such, in this article, we shall help you know the necessary steps on how to travel and camp in an RV at the onslaught of the pandemic.  
Camping amidst the pandemic should not be any less fun. While it may take a few more steps before realizing your camping adventure, it shall still be fun-filled with the extra precautionary mechanism.
Before you go
Before heading to your destination, you must do your research about local orders that are still in place in your chosen campground or in the communities you will pass by. You also have to research and contact your chosen campground about their time and day of operations. However, most campgrounds are gradually opening to campers. If you plan to camp in state parks and national parks, it would be prudent to telephone the National Park Service. You have to telephone the institutions that run and protect your chosen campground from knowing whether or not paperwork should be done before your arrival.
After carefully researching and reaching out to your chosen destination, now is the time to prepare for your trip. Preparation entails thorough planning and extensive inspection of your vehicle. The preparation shall ensure that you will not face problems as you pursue your campaign adventure.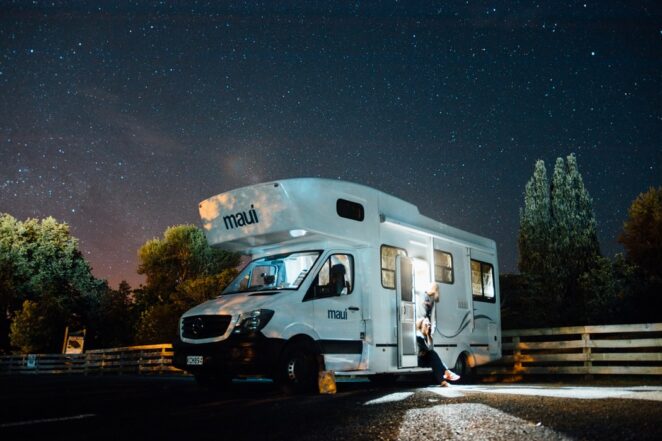 You may commence planning by knowing the atmospheric conditions of your destination. With this tactic, you would determine the type of clothing and footwear you shall carry along with you. Also, no beforehand the recreational activities open for campers to know what particular gear or attires you shall bring. 
You also have to check your onboard appliances to know which of them need cleaning and repair, or even replacement. Purchase foodstuffs that have longer shelter life. Also, invest in storage containers to keep your food organized. Having at least eight glasses of water is necessary for the human body; thus, it is essential to stock more than enough potable water supply. 
It would be best if you did not forget to carry with you your hygienic essentials. Furthermore, do not skip getting first-aid kits, insect repellents, antibacterial alcohol, sanitizers, and wet wipes. Also, make sure to bring your medicines if you were under medications. You should also ensure to have your board games, music, and recreational devices on board if moments of boredom struck you. 
The pandemic has required us to go an extra mile in terms of sanitation. As such, you must bring your face masks, antibacterial soaps, and antimicrobial solutions with 70% alcohol. Also, carry with you the cleaning materials like trash bins, vacuum, paper towels, and liquid cleaning agents to ensure everyone's health safety.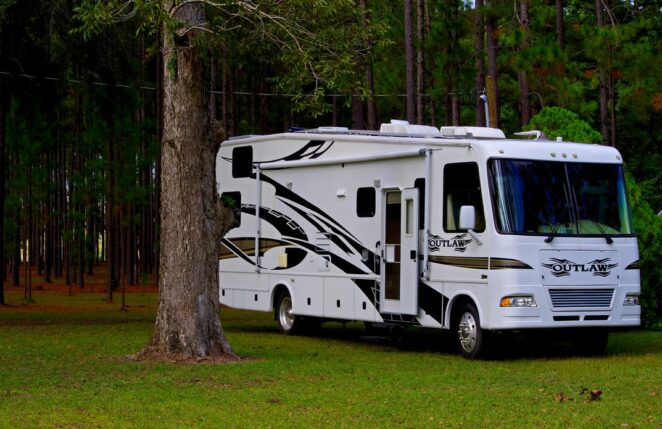 Speaking of cleanliness, before heading to your campground, be sure to clean the interiors and exteriors of your RV. You can commence by cleaning and sanitizing your RV's interiors then followed by the exteriors. Also, it is advantageous to follow the top-down approach of cleaning to save time and energy. You also have to make sure that your fresh water tank is full. You also have to empty your grey and black tanks. To back up your grey and black tanks, you may consider investing in a portable waste tank. 
Check here for more information: https://rvcamping.com/best-rv-sewer-tote/
You have to be sure that your ceilings, comfort room, bedroom, living area, and kitchen are free from specks of dust, cobwebs, and stains. To wash your onboard utensils, you may consider washing them with hot water. Thus, it is prudent to invest in a portable hot water system.    
In cleaning the vehicle's exteriors, start by cleaning the roof, followed by walls and windows. Afterward, wash the awnings, and inspect your tires and rims. Also, examine the engine of your RV and other vehicular parts. Ensure that your RV is in good condition to avoid untoward incidences to happen. From time to time, you have to clean and sanitize your vehicle. 
In your campsite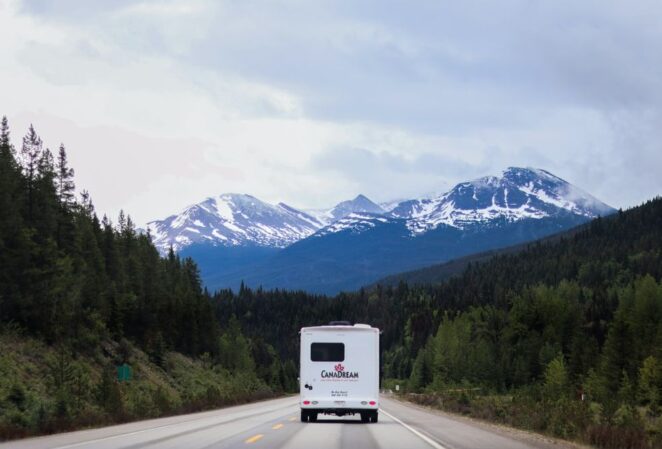 When you arrive at your campsite, know the operational facilities. If other campers are present at the campground, make sure to follow social distancing protocols. As much as possible, avoid using public facilities such as public toilets, showers, and laundry areas. 
It is your responsibility to maintain your campsite's cleanliness from the moment you arrive until you leave. As such, you have to throw your garbage correctly. Also, your wastewater must be dumped in the right dumping sites.
Leaving your campsite
Before heading back home, make sure that you are leaving no trace. As such, leave the campsite premise clean. 
Conclusion
While the COVID-19 pandemic has made authorities imposed extra precautionary mechanisms to ensure everyone's safety, it does not mean that camping will be less fun. Self-contained camping is an advisable outdoor activity despite the pandemic since almost all you need is already inside of your RV. Thus, it is still attainable to achieve your ultimate camping adventure.