Linux gaming is an interesting topic to examine. Back in September of 2013, the founder of Valve, Gabe Newell gave a rare, called Linux "the future of gaming," while predicting the industry will become more user-driven and user-friendly, and be connected across vast distances and different devices. With operating systems like Windows, Mac and the consoles, he said that all control of content, pricing and the change is in the hands of billion-dollar corporations. Linux was a chance for all to shape the marketplace themselves. The valve then presented the SteamOS and Steam Machines, part of their strategy for hybrid gaming.
The current state of Linux Gaming
Six years later, Steam Machines failed, and Linux gaming has not changed that much. However, Valve supports Linux through the Linux Steam client with 5,800 native games. Last August, the company unveiled a compatibility layer called Proton, making every Steam title run open-source. It is still in beta, but the number of Steam titles on Linux jumped to 9,500. This is roughly a third of the total 30,000 games, and Valve is only starting. The bad side is that not many PC players run Linux. The percentage is actually quite similar to the one in 2013. This means that this OS is no closer to becoming a relevant thing in gaming than six years ago.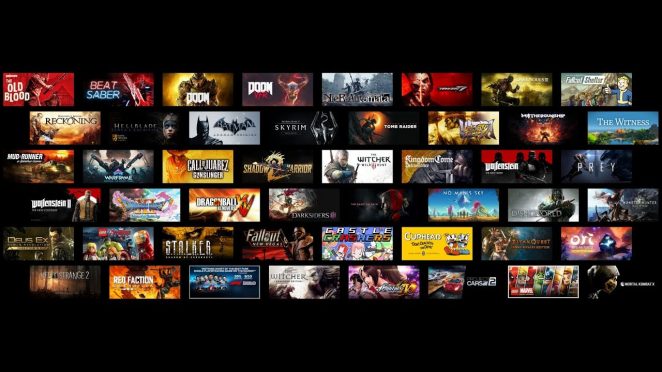 The steam developer, Pierre-Loup Griffais, said on the matter,
"The overall percentage still has a lot of ground to make up, but the number of Linux gamers on Steam continues to grow at a similar rate as those playing on Windows. It looks like there might actually be an increasing trend in Linux gamers starting from October when we released the new Steam Play [Proton] beta, but it's too early to tell if it's had a real lasting impact."
The lack of love for Linux is one of the reasons Epic Games launched its new digital store, a first true competition to Steam in a decade. Linux users asked themselves would it support their system. Sergey Galyonkin, the director of publishing at Epix Games, said on Twitter:
"It really isn't on the roadmap right now. Doesn't mean this won't change in the future, it's just we have so many features to implement."
Griffais said that the approach to Linux at Valve did not change much since Newell talked to the fans in 2013 at the LinuxCon presentation. He said:
"We continue to think that the availability of open PC gaming platforms will ultimately result in better experiences for customers and opportunities for developers. Having our own instantiation of it in the form of SteamOS lets us directly work on ideas for improving the user experience and gives us more flexibility in how we ship and update that version of Linux."
What is to come?
It is not a small deal that Valve still shows support for Linux. Steam has dominated the digital games market for 15 years, and it reshaped the industry, especially the independent games market. They give developers 70% of sales. Therefore, everyone was shocked when Epic Games Store announced they would offer 88%.
Some of the bigger independent studios and games became exclusives for Epic, meaning Linux will not get them. Linux exclusives could still happen outside of the marketplaces, but it is unlikely. Epic simply ignores the Linux market, which demonstrates how tiny this group is in their minds.  
The creator of Super Meat Boy Forever that moved to Epic, Tommy Refenes, said,
"The proof supporting Linux is the community. In my experience, Linux gamers tend to be the most appreciative gamers out there. If you support Linux at all, the chances are they will come out of the woodwork to thank you, offer to help with bugs, talk about your game, and just, in general, be pretty cool people. The con here, unfortunately, is the Linux gaming community is a very, very small portion of the PC gaming market."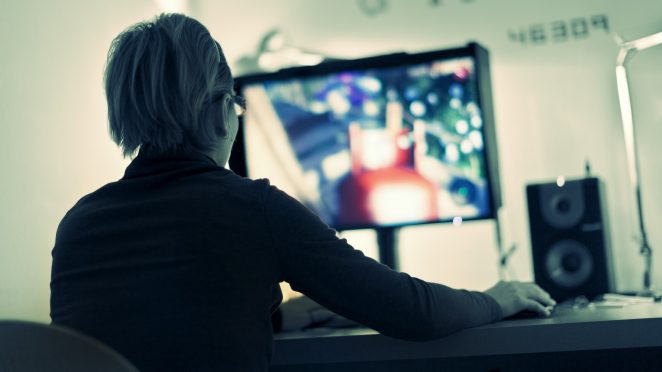 "If I were to list how Super Meat Boy has made money since the Linux version dropped, starting with the highest earner, the list would be: Windows, Xbox, PlayStation 4, Switch, various licensing agreements, Mac, PlayStation Vita, WiiU, merchandise sales, NVidia Shield, interest from bank accounts, Linux."
"We've continued to increase our investment in Linux support over the years and plan to keep doing that. We have made significant progress on that aspect over the last couple of years, and are continuing our efforts there. And there are a million other things on our to-do list."
The continuous support Steam shows Linux will eventually introduce Super Meat Boy Forever and many other games to the open-source audience, no matter its rather small size.
He concludes, saying,
"My hope is Steam's Proton project really takes off and Linux support is invisible to me. In an age of three consoles, PCs with millions of different configurations, and a market that is getting increasingly crowded by the day, the last thing I want to do is take time and money to support Linux when historically this has offered no marketing or financial advantage. But if Steam does the heavy lifting, then that's a win for everyone."
As always, the future of Linux gaming is uncertain. Valve and Steam will continue its support, but the current market for Linux games looks to remain small if nothing huge happens, that will rock the gaming industry as a whole.