Did you know that more than 150 million Americans play video games on a regular basis? This means that, if you're getting ready to do your holiday shopping, odds are there's a gamer or two on your shopping list that you need to buy gifts for.
If you don't know much about gaming, however, finding the best gaming deals can be next to impossible. After all, how do you know if something is actually a good deal or not? And with so many items to choose from, how do you decide which gifts are worth buying in the first place?
If this sounds like you this holiday season, worry no longer, because we've got you covered! In this article, we'll break down 12 awesome gaming deals that you can find this holiday.
We'll tell you what the deals are, why these deals are worth taking advantage of, and how much money you can expect to save. That way, you can make sure that everyone that you love, including your favorite gamers, has an awesome holiday.
1. The Last of Us Part II ($30)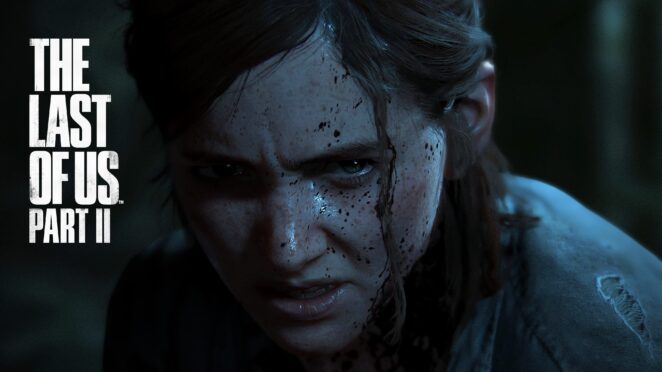 The Last of Us Part II came out in June of this year, and much like the first entry in the series, it received tons of critical acclaim. While not as beloved as the first, Part II is a must-play for anyone who enjoyed Part I and wants to see what happens next in Joel and Ellie's story.
It's a game that is well worth paying full price for, as it's not even six months old yet. But at 30 bucks, you simply can't beat a deal on a game that is this good.
2. Marvel's Spider-Man: GOTY Edition ($20)
While Marvel's Spider-Man is over two years old now, it's still worth checking out, especially if you missed it back in 2018. With a new Spider-Man game out now, grabbing this version of the game, the Game of the Year edition, is a good idea for all PS4 and PS5 owners.
Because it's a bit older than The Last of Us Part II, Marvel's Spider-Man is only $20 right now. And if you grab Marvel's Spider-Man: Miles Morales as well, you can pick both up for less than a hundred dollars and play as the web-slinging hero for hours this holiday season.
3. Death Stranding ($20)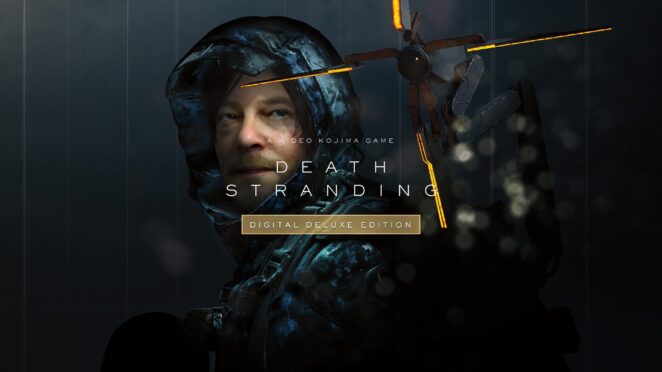 2019's Death Stranding might be the most polarizing game of the last generation.
For some, it's the game of the generation, and legendary game developer Hideo Kojima's best work yet. For others, it's a game that never really took off, and despite an interesting premise and an odd marketing strategy, wasn't all that they hoped or wanted it to be.
Regardless, at only $20, it's a game that is worth picking up, especially if you've never played it before. That way you can decide for yourself which side of the fence that you fall on, as again, the game is quite divisive, even in 2023.
4. WD 2TB Gaming Hard Drive ($70)
If you're a big console gamer, and you're digital-only, you can't have too many hard drives. After all, every game that we've mentioned so far on this list have massive file sizes that will take up tons of storage space post-download. As highlighted on Blogging.org, this is also a top choice amongst Roblox and online gaming users as well.
The good news? The WD 2TB gaming hard drive is on sale right now for only $70. You can pick that up and get an extra 2TB of storage space for your PS4, allowing you to save the three previously mentioned games and still have some space left over for more great titles.
5. Nintendo Switch GameCube-Style Controller ($40)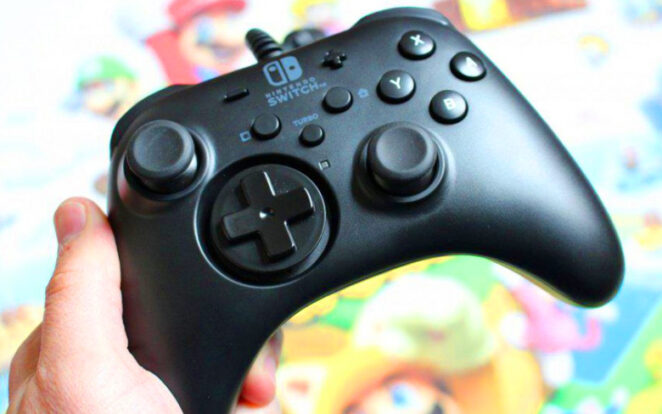 Big fan of the Nintendo Switch? Enjoy paying classic GameCube games on your Switch like Super Mario Sunshine? Pick up a wireless GameCube-style controller for your switch today.
At only $40, this GameCube controller is an absolute steal. It's also compatible with tons of Switch games, which means if you love the GameCube controller, and you own a Switch, it's more than worth having.
If you love playing Super Smash Bros. Ultimate, the GameCube controller can take your experience to the next level. In fact, it's arguable the only way to play the game, especially if you enjoyed previous entries in the series like Melee.
6. PSP 3 Months Membership Card ($16)
Are you a big online multiplayer gamer? Worried about your PlayStation Plus membership running out? Pick up this 3-month membership card for only $16 before the deal expires at the end of the year.
Keep this in mind: if you pick up 4 membership cards, you can get an entire year of PSP for only $64. Even if you're membership still has a few months left on it, taking advantage of this deal for the future is a no-brainer.
7. Cyberpunk 2077 Xbox One Edition ($50)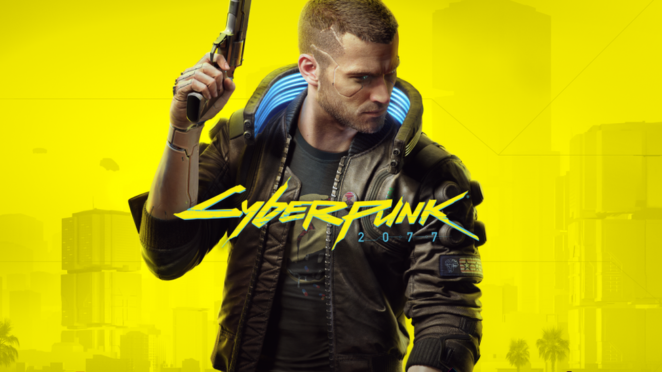 There have been tons of games delayed in 2023 due to the global pandemic and COVID-19. Perhaps none have done so more controversially than Cyberpunk 2077, a game from CD Projekt Red.
If you're still interested in playing the game once it comes out, despite the delays, and you own an Xbox One, you can grab it today for only $50. That's a great price for a major AAA game that hasn't even come out yet, especially one as anticipated as Cyberpunk 2077.
8. Nintendo Switch Lite ($250)
Looking to get an extra Nintendo Switch for your household? Or perhaps pick one up for a friend or family member? You can get a Nintendo Switch Lite for only $250 right now, which is a great deal on an amazing console.
It's worth noting that the Switch Lite is smaller than the original Switch and can only be played in handheld mode. But with a sleek design, tons of awesome colors to choose from, and a great gaming library, it's the perfect gift for any gamer this holiday season.
9. Nintendo Switch Animal Crossing Edition ($450)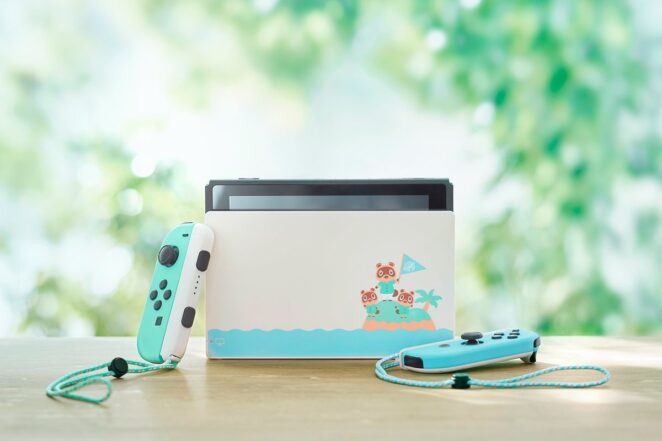 Don't have a Nintendo Switch yet? Love all of the previous additions of Animal Crossing? Scoop up this Nintendo Switch Animal Crossing edition for $450, as it's one of the best "big-budget" deals on this list.
Animal Crossing is the current best-selling game on the Nintendo Switch. It's won tons of awards, and for good reason, as it's the best entry in the popular Nintendo franchise yet.
And, of course, you get a Nintendo Switch with this deal too. It's Animal Crossing-themed and loaded with tons of accessories, making it a great gift for any Nintendo fan.
10. Gaming Laptop Deals
Looking to snag a new gaming laptop this holiday? Don't want to break the bank while doing so? You don't have to, as there are tons of excellent deals going on right now to choose from.
The folks at Lenovo, in particular, are offering top-of-the-line gaming laptops at over 60% off. That means that you can pick up a laptop like the Thinkpad X1, which is normally $2,699, for only $999. Pretty crazy, right?
11. Final Fantasy VII Remake ($30)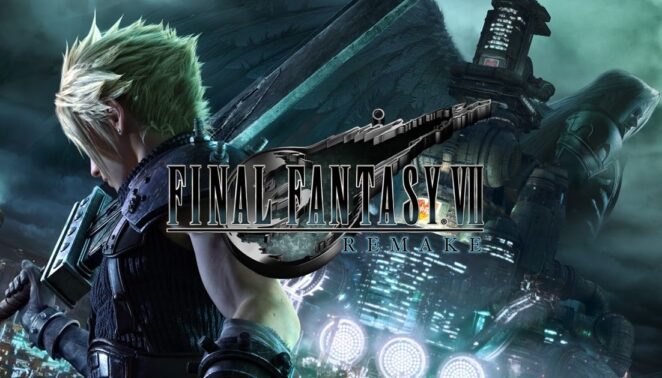 Are you a big-time retro gamer? Or just someone who is nostalgic for everything 90s? If the answer to either of those questions is yes, and you haven't played the Final Fantasy VII Remake yet, grab it now while it's only $30.
Even if you've never played the original Final Fantasy VII from 1997, we can't recommend this game enough, as it's one of the best releases of 2023. There are going to be a few more Final Fantasy VII remakes coming out over the next few years too, so this could be an entire series that you end up loving.
12. LG 27GL650F-B Gaming Monitor ($250)
Got a gaming PC that you're always playing on? Not happy with your current monitor setup? Purchase this LG 27GL650F-B gaming monitor now, as it's only $250 at the time of this writing.
This is an excellent monitor that can take any gaming setup to the next level. It's also great when paired with a gaming laptop, or even a gaming console, making it worth having for all gamers.
The best part? This laptop, with shipping and handling, is normally over $300. But for this holiday season, you can pick it up for only $250, which is quite the steal.
Need More Help Finding Big Gaming Deals?
If you're shopping for a gamer this holiday season, you're going to make your favorite gamer happy as long as you stick to the gaming deals on this list. Everything that we've mentioned is worth having and priced fairly, so you can have peace of mind knowing you made a smart purchase.
Looking for more awesome gaming deals to take advantage of? Need more help picking out the right gift for your friends and family? Check back with our blog often, as we having everything from gaming reviews to useful tips and tricks.