Weird facts about circus are many, and it should not come to a surprise for something as fun and crazy as this special place. The whole premise of it is weird. Where else can you see pet tigers swing from a trapeze or watch a bunch of clowns pile into a small car. Since tons of things like this happen in these places, we chose to include 10 weird facts about the circus, as well as its origins and legacy.
A shocking fact to start it off: Feld Entertainment, a company that owns Ringling Bros. and Barnum & Bailey Circus, had a $1 billion revenue in 2013, while the owner of Cirque du Soleil is worth $1.8 billion.
10. Performing Animals Started in Theaters
The elephants became popular in a more sophisticated arena than a circus, the august theatre. In 1829, there was a play called "The Elephant of Siam" at the Adelphi in London. It also toured the country a bit later. The play featured a trained elephant called Mademoiselle D'Jeck. She was able to do a number of actions, like ringing a bell and stealing a crown with her trunk. It was the most popular part of the show, and many copied it, often with other animals. Trained lions were used in some breathtaking productions, and even Queen Victoria witnessed some of them.
9. Rope Walkers were Titillating
Today, people are not that entertained by them, but back in the day, rope walkers caused genuine fear amongst the audience. These ladies also showed a lot, to out it like that. While wearing leg-baring doublets, men experienced female bodies like never before, as it was uncommon for the time. In 1699, a review said how something like this translates well in the bedroom. It was a fun experience for the men to say the least.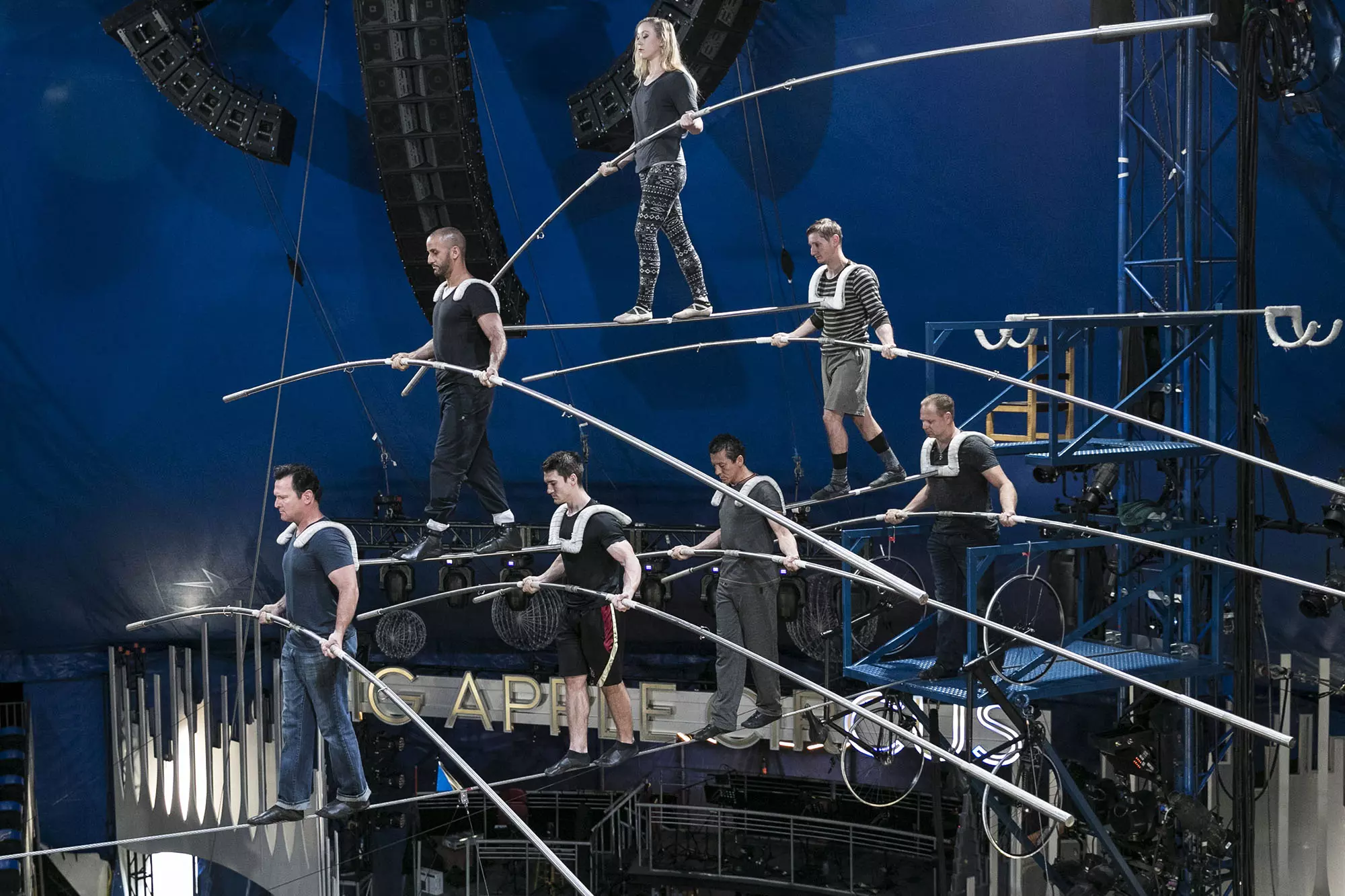 8. "Circus" came from a Horse Ring
Philip Astley in 18th century Britain established the first circus that resembled the modern notion. They called an amphitheater. George Speaight's suggests in his book "History of the Circus" that the word came because it sounded fancy. The equestrian showman Charles Hughes then performed a show called "The Royal Circus" after which everyone referred to it with the famous word. It is derived from the "circus" ring of Hyde Park, where rich people went to exercise their horses. In the 19th century, "circus" was accepted everywhere.
7. John Wilkes Booth Comes from a Circus Family
John Wilkes Booth is the man who assassinated President Abraham Lincoln. He was born on American soil thanks to circus drama. His father Junius Brutus Booth was a famous British actor, who got into a fight in Liverpool, England in 1821 with a Portuguese circus performer Il Diavolo Antonio. Booth injured him badly and decided to make a getaway to avoid the law. He and his wife left for America. John Wilkes Booth was born seventeen years later, in 1838.
6. Leaping used to be Huge
These days, performers at a circus have to do a lot to entertain the masses. We want them to defy gravity, as well as countless twists to make it super-exciting. However, as with everything else, in the early days of circus, the demands of the audience were much less challenging, and even leaping was a big deal. By this, we mean leaping over objects. This is still cool today, but more people can do it. Then, jumping over horses, people, and carriages, was the prime attraction. In 1842, a clown named Dewhurst was jumping over horses and through balloons, in an act that introduced the secret of the trampolines and springboards, hidden away from the crowd.
5. Parades were Genuine Spectacles
There was a time in history when the very arrival of the circus to a town was more spectacular and glamorous than the show. The pre-show parades were spectacles and crowd pleasers. On like this in 1880 lasted for five hours and went through the streets of New York. It featured inflatables that went nine meters high. They were practically free for the public, and some fans did not even bother going to the actual show later on. When trains and trucks appeared, circuses would just arrive without a parade.
4. Circuses were Publicity Machines
A circus does not self itself but is rather a complex web of public relations that promoted any type of entertainment in America that came before it. This is thanks to paper posters. Strobridge Lithographing is mostly responsible for the trend, with a high demand printing company in Cincinnati. The Forepaugh Circus had over a hundred different posters for the promotion. It is estimated that by 1915 Ringling Bros. posted 10,000 posters each, a workload done by 70 people. A bit silly is a fact that there were turf wars over it, as rival circuses regularly posted over the posters.
3. Floating Circuses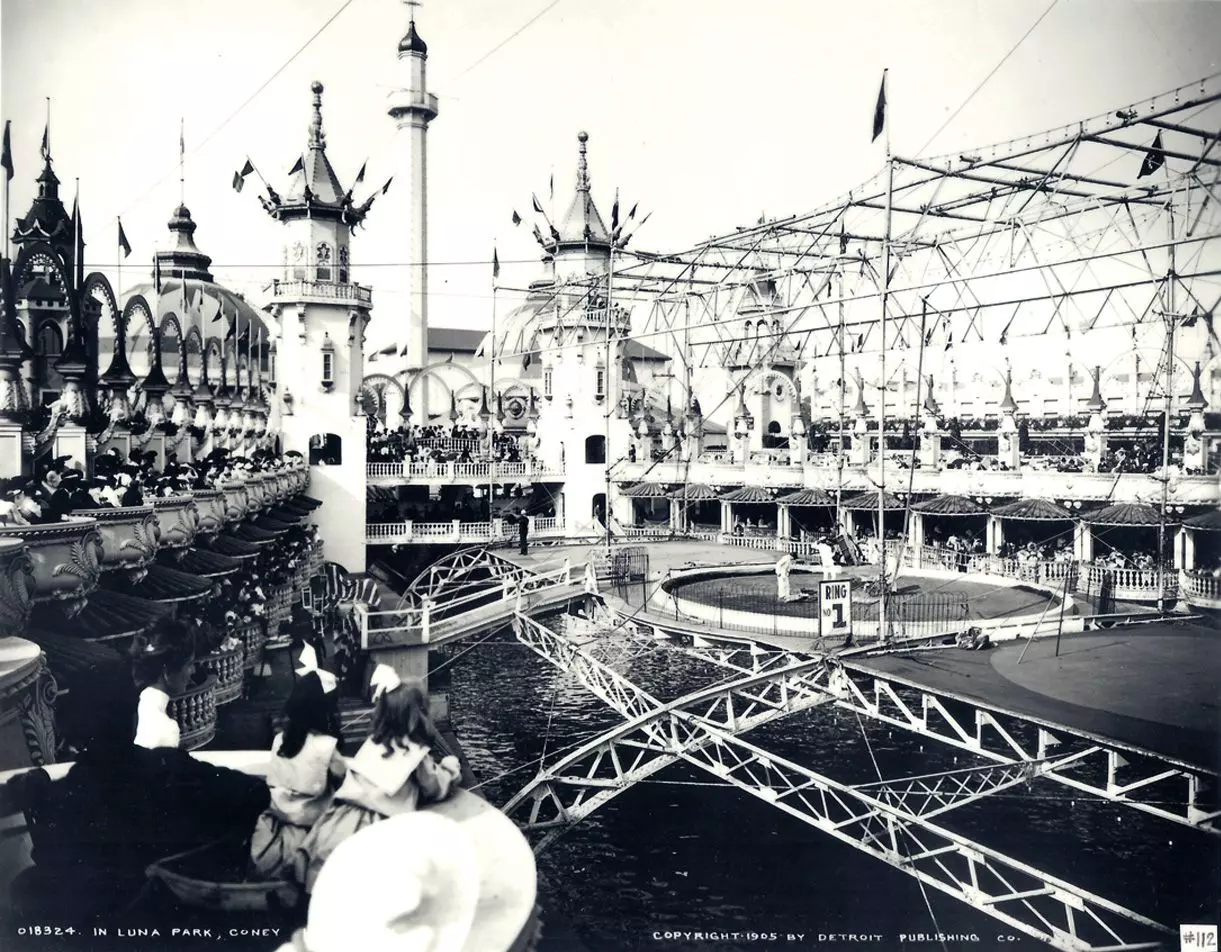 There was another transportation option except for the parades. This new American circus tradition was also hugely popular. Circuses started to put up tents near the shores of rivers, as they could ship their equipment quickly by the means of water travel. However, by the middle of the 19th century, they came with an even better idea. The Floating Circus Palace offered something new, as it contained a 42-foot ring and accommodated 3,400 people. It traveled on the Mississippi and Ohio rivers for years, until the Civil War happened. It was one of the first showboats in the history of American entertainment.
2. Safety Came after a Tragedy
In July of 1944, one of the biggest and most terrible accidents in the American entertainment business took place. The Ringling Bros. and Barnum & Baily Circus was in Hartford, Connecticut. During an early afternoon show, a fire ripped through the paraffin tent. It caused a stampede that resulted in 168 deaths, including at least 67 children. This was a horrific tragedy in the history of circus history. The silver lining was the introduction of much-needed safety regulations. After the catastrophe, Hartford and Connecticut checked the laws that regulate things like fire exits. The city and the state adopted very strict safety regulations to prevent another disaster of any proportion. The American Standards Association adopted a number of new regulations for temporary structures and created a national code. In the next 70 years, there was not a single death in a commercial tent fire.
1. Balloon Ascents Drew in Massive Crowds
Hot air balloons have a history with the circus. Their ascents were a popular part of British circuses in the 19th century. It is strange for modern times, but the hot air balloon and flight, in general, was an enormous deal back in those days. One of the original British circuses, Philip Astley's in 1840, had a balloon pilot who decided to bring a leopard aboard. For the balloonists, it was not that great. They were under tremendous pressure perform well, and had to fly in unfavorable and dangerous conditions. Professor Torres, an acrobat, performed tricks while hanging from a balloon in 1871. His balloon exploded, but he survived. He drowned in another accident later in the year.
These were the 10 cool, informative and weird facts about the circus. As you can see, a lot changed throughout history, many things for the better. Which was your favorite, and which is the most surprising to you?