Vermont, known for its stunning landscapes and vibrant communities, has also been a cradle of musical talent.
It may come as a surprise, but you can attend various exciting concerts in Vermont since this state has nurtured and inspired numerous musicians across genres. You can see many local and rising stars hitting the stage, but also A-list music stars, which is a blessing for such a small state.
In this article, we delve into the lives and contributions of the top five famous musicians born in Vermont, each of whom has left an indelible mark on the music world.
Phish: An Iconic Jam Band Experience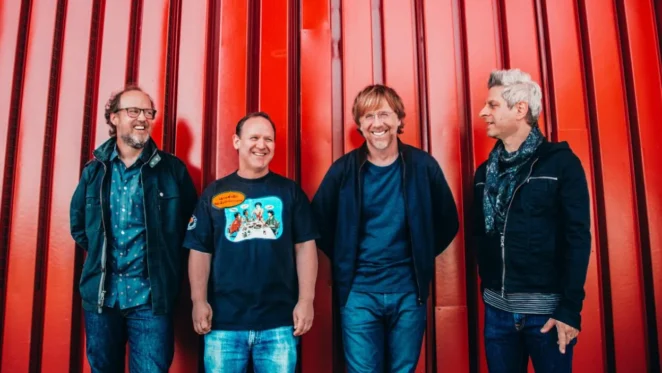 Regarding Vermont's musical legacy, the band Phish is undoubtedly a cornerstone. And if there's a band that delivers some of the most exciting Vermont concerts in 2023, it's Phish.
Formed in 1983 in Burlington, Vermont, Phish has become a global sensation, renowned for its improvisational live performances that fuse rock, jazz, and funk. The band's four founding members—Trey Anastasio, Jon Fishman, Mike Gordon, and Page McConnell—met at the University of Vermont and began their musical journey, quickly gaining a devoted fan base.
This band's innovative approach to music and charismatic stage presence have earned them a dedicated following of fans across the country. With hits like "Bouncing Around the Room" and "Free," Phish continues to draw massive crowds to their live shows, making them an integral part of Vermont's music scene.
Noah Kahan: A Rising Star with Heartfelt Lyrics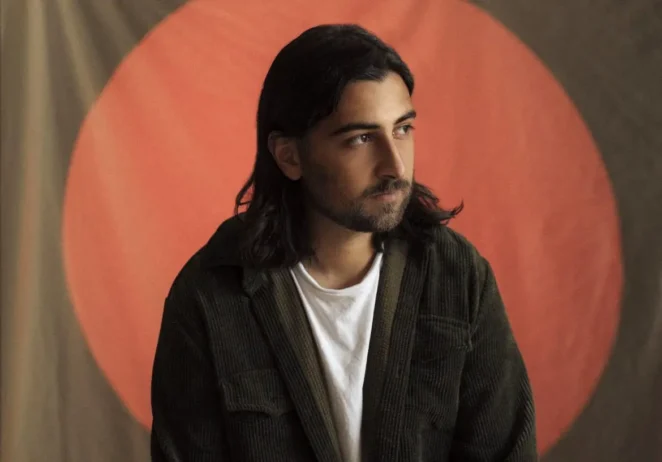 Noah Kahan comes from the very small town of Strafford, and is a singer and songwriter who is becoming more and more popular because of his emotive vocals and introspective lyrics. Kahan's music reflects his upbringing in the rural landscapes of Vermont, often touching on self-discovery and personal growth themes.
Noah Kahan's breakthrough single "Hurt Somebody" garnered widespread attention, propelling him onto the international stage. His ability to connect with listeners through his sincere storytelling has solidified his reputation as an artist to watch. As he continues to evolve as a musician, Kahan's Vermont roots remain a crucial element of his identity and creative inspiration.
Anaïs Mitchell: Folk Music's Narrative Weaver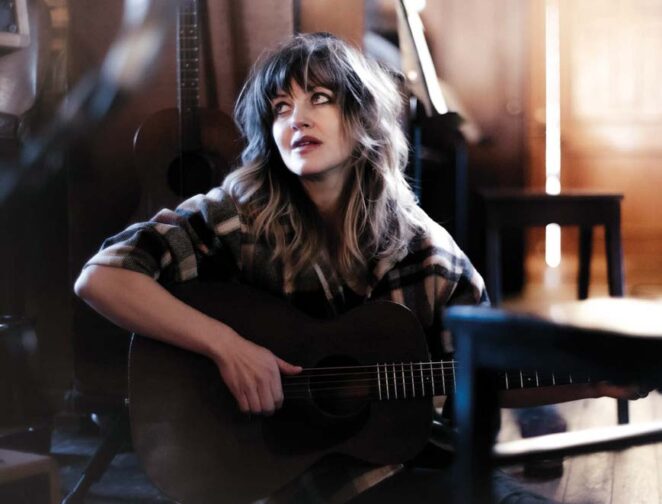 Vermont has also given birth to one of the most talented folk musicians of our time—Anaïs Mitchell. With a gift for storytelling and a captivating voice, Mitchell creates music that transports listeners into vivid worlds of emotion and imagination. Her groundbreaking folk opera, "Hadestown," which reimagines the myth of Orpheus and Eurydice, earned her critical acclaim and multiple awards, including a Tony Award for Best Original Score.
Anaïs Mitchell's ability to craft intricate narratives through her music showcases the depth of Vermont's artistic community. Mitchell is established as a central figure in the contemporary folk music scene because her work resonates with audiences across the globe.
Ramble Dove: A Blend of Traditions and Innovation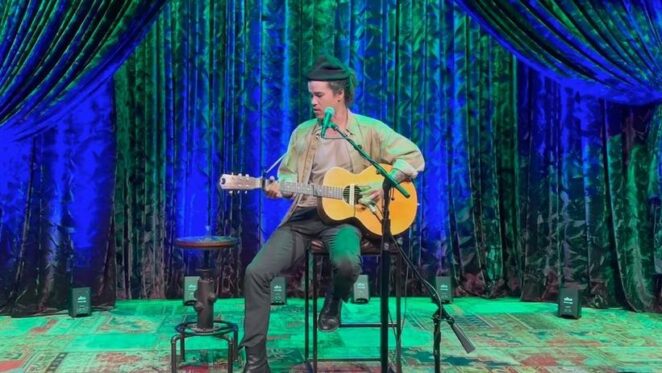 Vermont's musical landscape extends beyond mainstream genres, and Ramble Dove exemplifies this beautifully. The band's unique fusion of country, rock, and folk elements creates a nostalgic and innovative sound. Comprising local talents, including Patrick Fitzsimmons and Thea Wren, Ramble Dove's music reflects the diverse influences within Vermont's creative environment.
Ramble Dove's commitment to crafting soulful, authentic music pays homage to the state's cultural heritage while pushing artistic boundaries. With songs like "Roses and Cigarettes," Ramble Dove captures the essence of Vermont's musical diversity and the boundless creativity it fosters.
Aaron Lewis: From Rock Frontman to Solo Country Artist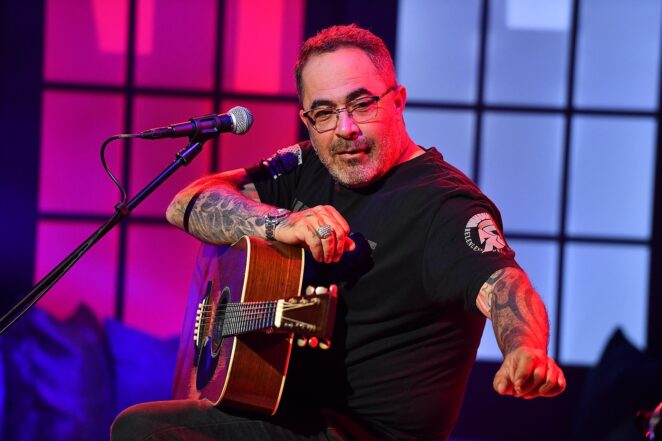 While Vermont's musical offerings are diverse, Aaron Lewis stands out as a versatile artist who has successfully transitioned between genres. Lewis initially gained prominence as the lead vocalist of the rock band Staind. However, his solo career has taken a distinct turn towards country music, revealing his deep connection to his Vermont roots.
Lewis's journey from rock to country highlights the fluidity of musical expression within Vermont's artistically rich environment. Hits like "Country Boy" and "That Ain't Country" showcase his ability to capture the essence of rural life and the values that shape his Vermont upbringing.
Vermont's contribution to the world of music is undeniable, and these five musicians born in the Green Mountain State exemplify the depth and diversity of its musical legacy. You can see them perform at festivals in Vermont but also across the country and enjoy their exciting live performances.
From the improvisational jams of Phish to the introspective ballads of Noah Kahan, the narrative folk of Anaïs Mitchell, the genre-blending innovation of Ramble Dove, and the genre-spanning journey of Aaron Lewis, Vermont has nurtured artists who continue to shape and enrich the global music landscape.
Celebrating these musicians and their unique talents reminds us of the power of place and community in fostering artistic expression. Vermont's serene landscapes and vibrant creative communities have undoubtedly played a role in shaping the voices and visions of these musicians!