Fictional characters always fascinated us. We can see that in many different forms of art, like TV shows, books, cartoons, even music, artists always enjoyed the fact that they can create characters who have entirely different opinions and behavior from their behaviors and opinions. During the 19th and the 20th centuries, this trend witnessed a boom. In the 21st century, we can see the result of the rise of this trend that occurred before. We now have many more fictional characters created in all the main popular forms. Naturally, we can see that TV shows and movies are the most popular forms.
Our TV channels are saturated with zany cartoon characters who have carte blanche to say the darndest things. Their outrageous antics have permeated our cultural zeitgeist, dominating our colloquialisms, and reshaping our interactions with one another. Just think about how many of these phrases and colloquialisms said by one of these characters are frequently used by people in your surroundings.
Take South Park for example – the masterful creation of Matt Stone and Trey Parker. Surely, we can see that their creation "South Park" is one of the most popular cartoon TV shows ever. This Comedy Central extravaganza has been going strong for a quarter of a century, with no signs of slowing down. The juvenile antics of these legendary characters – Kenny McCormick, Kyle Brovlovski, Stan Marsh, and Eric Cartman – make for captivating viewing. One of the virtues of this cartoon is that its characters don't have any limits when it comes to what they will say.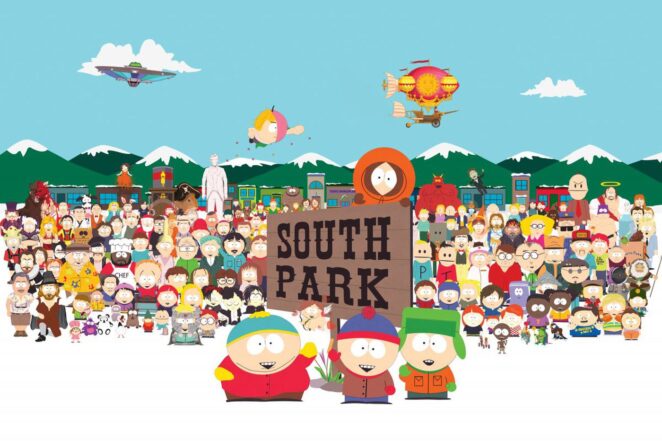 Not without controversy, South Park has ruffled plenty of feathers over the years, with its over-the-top depictions of intolerance, bigotry, racism, and violence. Some have gone as far as saying the show condones bigoted attitudes by way of anti-semitic undertones, and institutional racism. Of course, most of us can see beyond the offensive claptrap and enjoy the show's side-splitting humor. South Park recently released its most cutting season premiere yet – 'Pandemic Special' – and it hits home with the force of a sledgehammer.
South Park is one of the most influential cartoon TV shows ever. This claim can be supported by the fact that many new projects took major inspiration from it. As we've said, the main thing that these new projects took from South Park is this trait. The writers are not afraid of putting even the most controversial things in the voice of the characters they've created. With that in mind, it should be said that people are now, more than ever, fascinated with this kind of character.
How About a Teddy Bear Named Ted Who Kicks Ass, Talks Smack, & Loves to Party!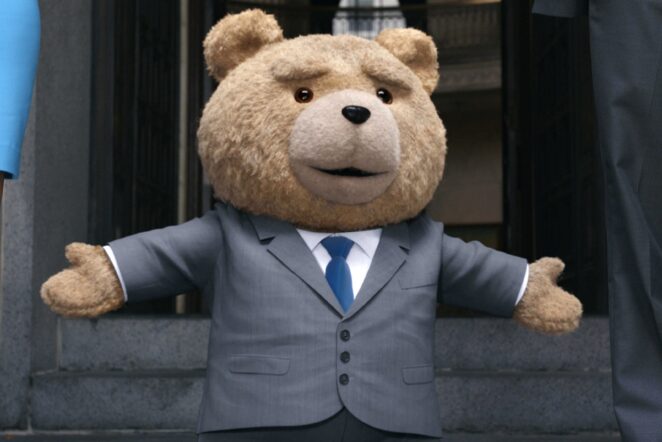 Then there are fictional characters like Ted – a smack-talking teddy bear with a lascivious appetite, and a drunken demeanor at the best of times. Ted is everybody's favorite adult teddy bear – he likes hot chicks, cold beer, and plenty of party poppers. As you can see, this is nothing like we could see in many mainstream movies and shows. It's completely the opposite. However, the anti-hero concept became pretty popular.
The first TV show that introduced this concept in the way we know it now was "The Sopranos". When it comes to animated series, it was "South Park". Once again, it should be said that the creators of this exceptional show added a whole new layer to its characters, by giving them different traits, mainly by removing all the limitations when it comes to the question of free speech. All of us have seen how controversial some of these characters are, and this is what makes them so popular, we are sure of that.
The 2012 smash hit movie starring Mark Wahlberg and the inimitable Seth McFarlane (of Family Guy fame) was hugely successful, with a $65 million budget and box office takings just shy of $550 million. It went on to create a sequel in 'Ted 2', which was a great addition to the series. Ted is the manifestation of a little kid's dream-come-true. Josh Bennett wanted a best friend as a young'un, and decades later he got what he wanted – a talking, walking, party animal. What follows is nothing short of extraordinary entertainment.
Fans of the Ted character are lucky to have manifestations of this lovable bear in other formats, notably gaming. Thanks to some ingenious slot machine development of casino.com, it's possible for players to be scooping massive payout wins with Ted slot game – Hollywood's most hilarious characters on the big screen – no jokes about it. But, we can see that there are a lot of more animated shows who've managed to attract a serious number of viewers over the years.
One of the most popular shows in this day and age is "Rick and Morty". Some clear things are derived from shows who've had pretty much the same concept. Therefore, the creators of this show had a blueprint. However, we can see that creators have managed to add new traits to the story and introduced new interesting plotlines which make this show one of the most popular ones. So, we can see that this fascination with this kind of characters, we can see that this trend is still alive and well.
Seth McFarlane is a Total Game Changer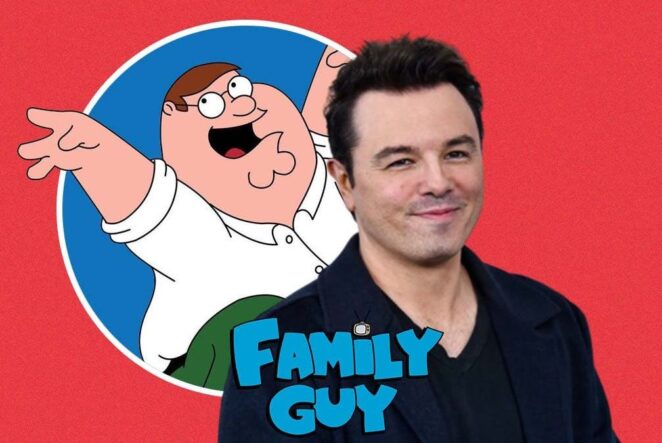 Speaking of Seth McFarlane, Family Guy is the shizzle! Peter Griffin, Lois Griffin, Baby Stewie, Brian, Meg, and Chris comprise the totally dysfunctional, yet utterly adorable family unit. But it's the peripheral characters like Glenn Quagmire, the perverted Herbert, and the beleaguered Joe Swanson who make this series utterly enjoyable. When you're looking for sick and twisted humor, Family Guy by the legendary Seth McFarlane is where you want to drop anchor. The show has been on the air for 21 years and remains as popular today as ever. We can see that there is something that all these shows share. We are talking about continuity and how these developed their storylines.
Much like South Park, no issue is too hard to tackle, no topic is off-limits, and nothing is politically correct on these shows. For fans of zany humor, awkward entertainment, offensive content, and off the wall antics, nothing beats the mature audience-rated cartoon shows. Of course, there are plenty more where they came from, including the likes of Big Mouth by Nick Kroll, Andrew Goldberg, Mark Levin, and Jennifer Flackett. If the awkwardness, embarrassment, and humiliation of puberty is something that you have ever gone through – the show will bring it all back with a vengeance, and then some. Be prepared to be uncomfortable…
There you have it folks – a small sampling of the larger-than-life cartoon characters that we have come to love on the small screen. Sure, they are deplorable, detestable, and despicable, but they make TV so much better to watch!