Critical surgeries or operations demand that surgeons put patients to induced coma by administering anesthesia. An anesthesiologist or anesthetist administers several anesthesia types, including local, regional (epidural and spinal), and general anesthesia. The type of anesthesia they will give will depend on a patient's need, and they will administer it either via injection, inhalation through a breathing tube or mask, or intravenously (IV).
Based on that, you can see that an anesthesiologist or anesthetist's job is no small feat. And anyone who dreams big would want to be in the same industry as the best anesthesiologists and anesthetists. However, let us make one thing clear: an anesthesiologist is not the same as an anesthetist.
Difference between an Anesthetist and Anesthesiologist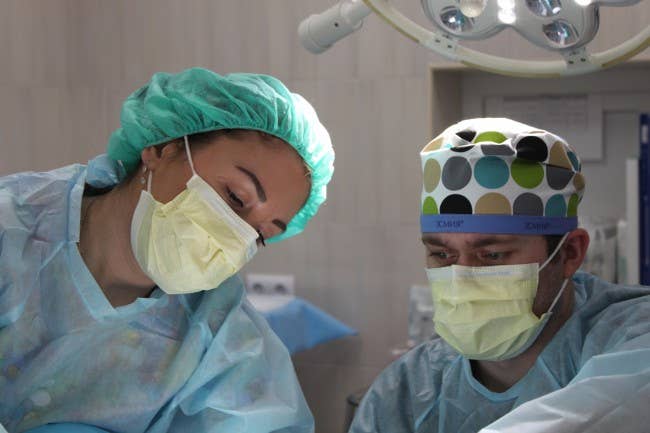 An anesthetist and anesthesiologist are two different medical professionals, but both can administer anesthesia to patients, especially during delicate medical procedures. They can work together or individually, and their main job is to alleviate a patient's pain before, during, and after a surgical, therapeutic, or obstetrical procedure.
However, there are several differences between the two professions. For one, the education an anesthesiologist receives is different from what an anesthetist receives. For another, there is a big difference in the salaries they make. Finally, an anesthesiologist is a medical doctor licensed to administer anesthesia, while an anesthetist is a registered nurse who has undergone training to administer anesthesia safely.
This article intends to help you decide on an anesthetist degree so you can be a vital part of the healthcare industry.
A Closer Look at an Anesthetist Career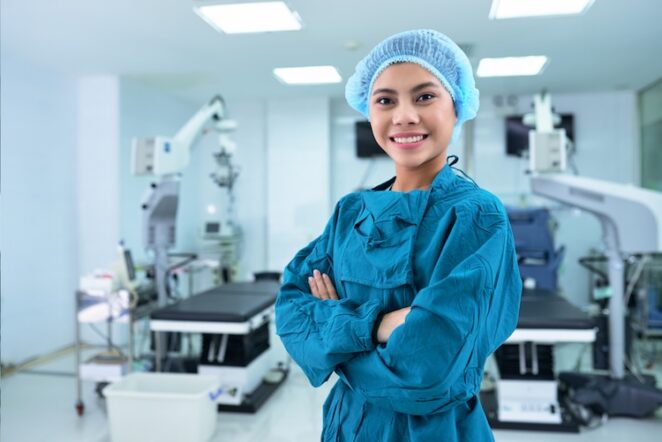 To be an anesthetist, you first need to obtain a degree in nursing. You will need to get a license certifying you are a registered nurse by profession and undergo proper training to equip you in administering anesthesia safely. Keep in mind that anesthetizing patients is a delicate matter. You will practically be putting a patient in a state of reversible coma, and one simple mistake could put a patient to sleep permanently. Hence, anyone administering anesthesia must be fully capable of handling the task.
As an anesthetist, you will generally assist and collaborate with doctors, surgeons, dentists, and anesthesiologists in administering anesthesia. You will be working in doctors' offices, hospitals, and outpatient care centers. Still, you will sometimes have to work independently, so it is vital to get specialized anesthesia administration training.
Through proper training, you will receive certification proving your capacity to give anesthesia to a patient, monitor his vital signs during critical procedures, and adjust the amount of anesthesia administered during procedures. As a nurse anesthetist, you will perform typical nurse's duties like acquiring necessary information about the patient and managing his health.
To be effective as an anesthetist, you must be fully invested in this medical profession and be dedicated to the training you will receive. Moreover, you will need to be patient and compassionate as you provide relief to those in severe pain and be willing to work long hours since this job can be very demanding. You will practically be on your feet for most of the day, giving care to patients who are severely suffering from pain. You should be able to:
Adapt to evolving situations and be flexible
Prioritize responsibilities
Multitask
Work cooperatively with people with differing personalities
Pay close attention to detail
Are you ready to become a nurse anesthetist? If so, you would do well to read and understand the next section.
Educational Requirements for an Anesthetist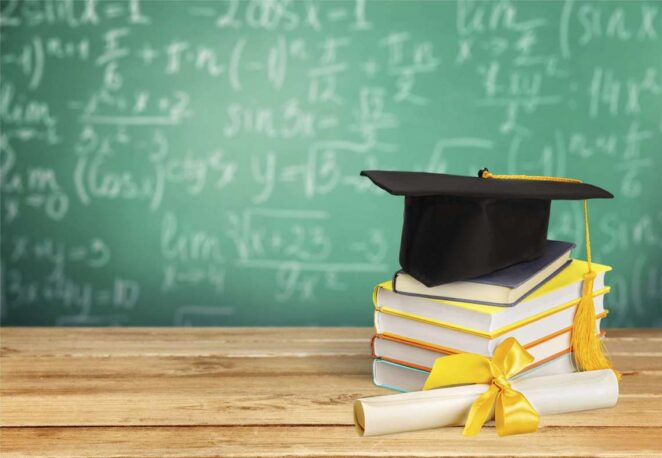 Completing an accredited nursing program and acquiring a bachelor's degree in nursing (BSN) is necessary to become a certified registered nurse anesthetist (CRNA). Then, after graduating with a BSN, you will need to pass the National Council Licensure Exam (NCLEX) to obtain a license. What, though, if a student does not have the funds to sustain the education?
These days, buying a college degree has become a norm for most students. Even those who never went to college or university can get an instant bachelor's degree thanks to online degree providers. If you are concerned that the degrees that these providers offer are fake, you can look at more info on their websites. You will see that reputable universities around the world accredit these providers. Hence, the degrees you will get from them are legitimate and verifiable.
We cannot tell you in advance how long it will take for you to become a CRNA since the timeline is dependent on the program. At any rate, here is a step-by-step guide for more clarity:
Obtain a bachelor's degree in nursing or any related field as long as it is from an accredited program
Take and pass the NCLEX for RN licensure
Amass a year's worth of experience working as an RN in a critical care setting
Finish a master's degree from an accredited nurse anesthetist educational program
In some cases, students will be required to obtain a master's in nurse (MSN) anesthesia before proceeding to certification for CRNA. However, that will entail spending more years in school and additional expenses. So, some students end up buying college degrees to represent their MSN. Many are going that route since there are plenty of online providers now.
When we say accredited in the context of nurse anesthetists programs, we mean those that COA or the Council on Accreditation of Nurse Anesthesia Education Programs accredits. Accreditation is crucial because it proves that the quality of training/education an aspiring nurse anesthetist received is par excellence. There are 124 accredited programs for nurse anesthetists in the United States and Puerto Rico.
The school determines how long a nurse anesthetist program will last, seeing how it will include clinical experience and didactic classroom hours. At any rate, you could be spending anywhere from two to four years in an accredited nurse anesthetist program. The curriculum for CRNAs vary depending on the school, but the core theories you will take up include:
Research
Principles of anesthesia
Clinical anesthesia
Advanced pathophysiology in anesthesia
Advanced health assessment for nurse anesthesia
As per the Bureau of Labor Statistics, the median salary for nurse anesthetists as of March 2023 is $189,052. So, that means nurse anesthetists may earn anywhere between $173,745 and $206,238 annually. And considering all the education and training that nurse anesthetists go through, it is only logical to expect that they earn comfortably well.
As a nurse anesthetist, you can expect your earnings to go up as you spend more years in the profession. Where you will practice in terms of setting (hospital, outpatient clinics, etc.) and geographical location will likewise have a bearing on your income. The more your experience is and the bigger the place you practice, the more you will earn.
Growth projections for nurse anesthetist jobs show a significant upward trend in the next decade or so. Hence, if you want to make the most out of it, you should start trudging down that path. If going to an actual school is out of the question for you, try online anesthetist training instead, and then supplement it with a degree by buying a college degree online. The following section will discuss online anesthetist training in detail.
Online Anesthetist Training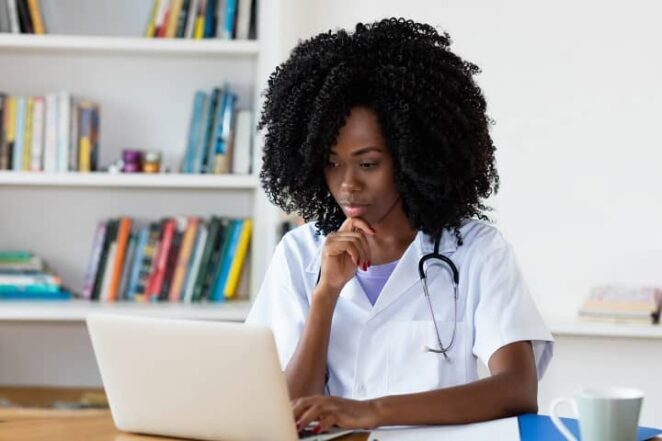 The demands of anesthetists are continuously on the rise. Some many colleges and universities render anesthetist classes and courses through online training programs. These classes are intended for students inclined and certified in nursing professions as they want to become nurse anesthetists.
Lessons and theoretical studies can be taught through online discussions. It also requires students to undergo the actual field experience as part of the online program to master their specialization as nurse anesthetist. Once they complete the online course and its prerequisites like training exposure, students are reviewed to pass the board examination before they can practice and have the privilege of being called a CRNA.
Requirements in Online Training Program for Anesthetists
Students under online course training programs such as online anesthetists must have the following:
A computer with a fast Internet connection since most of the classes are broadcasted through an online video interface for lectures and teleconferencing
A personal email address for updating, sending, and receiving given lectures and assignments
The essential tools for an online training course like headphones, flash drives, speakers, software such as Microsoft Word, and media players
List of Online Anesthetist Training Classes
1. Nurse Anesthetist Class Overview Course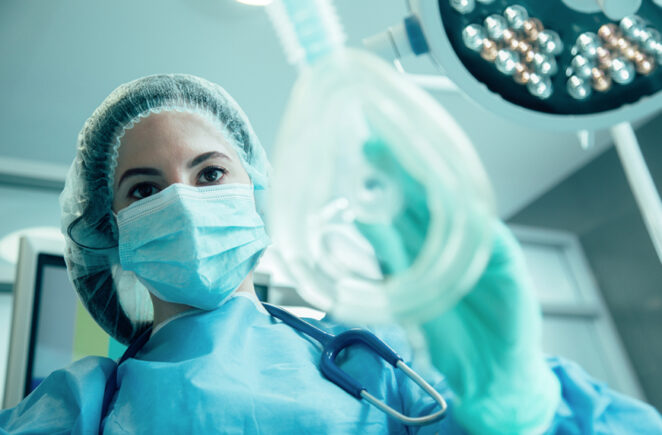 This training program discusses every aspect of being an anesthetist, including handling legal issues, health care policies, ethical considerations, government relations, and treatment quality management. This class also offers essential information about anesthesia, including the history.
2. Pharmacology Class
Students in pharmacology can focus on studying the mechanism and effects of anesthetic agents via online classes. Also, they gain knowledge about toxicology and other vital information about anesthesia.
3. Nurse Anesthetist Principle Class
In this training program, proper use of anesthesiology and three operative procedures (pre, intra, and post) are tackled. Students can learn the operating room's responsibility that includes preparation, administration of anesthetics, universal precautions, fluid therapy, airway management, and injection practices.
For individuals who are medically inclined and interested in getting involved in anesthetics, perhaps an online program is the solution. Otherwise, you can look into buying a college degree that you can use for further training. Discussed above is the overview of online anesthetist training subjects. These are just some of the things to expect on the journey to becoming a full-fledged nurse anesthetist.