Buying a firearm for the first time can be a difficult purchase for a variety of reasons. It's a subject that demands extensive research, and it can still feel overwhelming when it's time to make your purchase. On top of that, branding doesn't always give you the information you need – especially when you're choosing your first firearm. If you have no idea where to start from, you will need a guide on what to look out for. Read on to find out tips that will help you make the right choice.
Purpose
Before you settle on any firearm, you must know why you are buying one in the first place. The gun you would use for hunting or sports may not work if you buy it for home safety reasons. Finding out what you need is the most crucial step. This is what will guide you as you make all the decisions in your buying journey. You might get a good gun that will not work for your situation. For instance, if you are buying a gun for self-defense, it would be best to get a smaller gun as it can be easily concealed. Getting a rifle would mean you attract a lot of attention to yourself. A rifle will, however, work for you if you plan on going hunting with it.
Ergonomics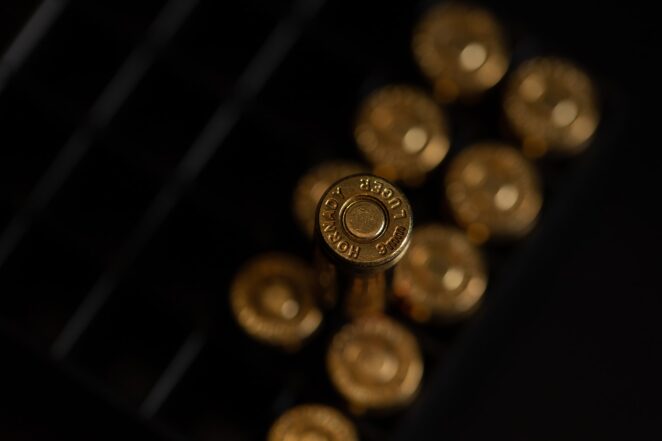 How the gun feels in your hand is another important consideration you should make. It will determine how well you use the gun and how safe it is when you wield it. Before you buy the gun, hold it in your hands, and see how it feels. If you find your hand slipping to the side or you can't hold it upright, then it is not the best choice for you. If you have big hands, then you might consider choosing a different gun from the pocket revolver. Similarly, if you have small hands, then do not go for the huge guns.
When firing a gun, there is usually a recoil. The higher the gun's projectile caliber, the higher the recoil. Finding this out will help you know what to expect from your rifle. There have often been injuries to the shooter when they fired a gun and got hurt by the recoil. You might have to take a few shooting lessons to know the feel of the gun in your hand as you fire it. If you are small-bodied, it is best if you get a gun with a smaller recoil.
Maintenance
While a gun may be cheap at first, the cost of maintaining it may outweigh the initial save made. This is what happens when you get a second hand gun. While people have gotten good deals on used guns, there is the danger of getting a bad gun. If your gun requires regular checks by the gunsmith, then you will end up spending more. Some firearms are also single edition only. Meaning that you will find it hard to get spare parts should you need them. Apart from spare parts, find out what the cost of ammunition is. This will come in handy, especially if you are still doing target practice because you will keep running out of ammo.
The material the gun is made from will determine how much attention the gun needs over time. If the gun frame is made of metal, you will need to clean and oil it regularly to protect it from rust. You might consider getting a gun with a stainless-steel frame, but the initial cost of buying them is high. If you need a cheap and easy to maintain gun, you might have to get one with a polymer frame. Even though the frame might not need any care, you will have to remember that the bold and steel will still need to be treated.
The Manufacturer and Dealer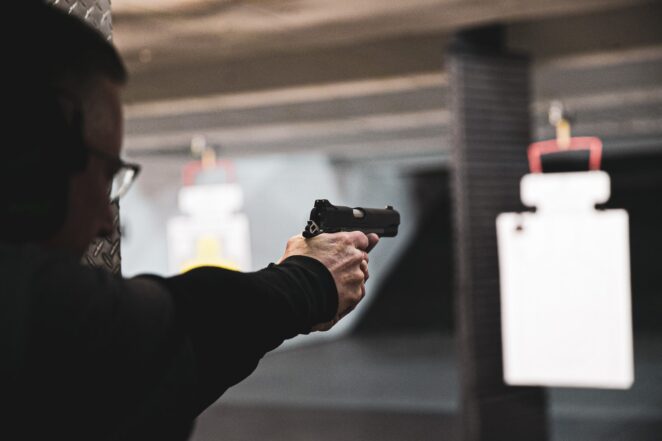 A gun is only as good as its make. Various brands in the market claim to make quality guns. If you are not keen, you might end up buying a gun that is of low quality. Find out who the reputable gun manufacturers in your area are. Their guns often come with a warranty on them.
The dealer you get your gun from is also important. A good dealer will not only give you a great gun, but they will also offer you after-sale services. If you are unsure where to get a gun from then, you can ask gun owners if they know the best dealers. Not only do good dealers have new guns, but they also have quality used guns that will serve you well.
There are also worthwhile dealers online if you'd rather make an online purchase. A company like Staccato 2011, for example, specializes in providing a variety of handguns. Just make sure you're buying from a reputable brand and have done your research before finalizing the order.
Safety Selection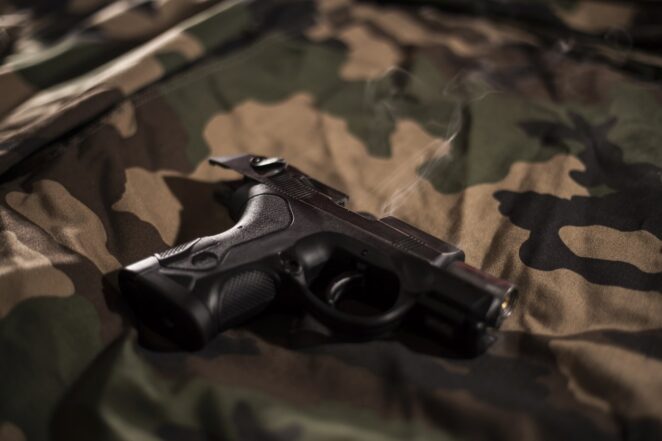 Another thing you need to look at is the safety selection of the gun. The safety selection is usually the thumb safeties, grip safeties, and triggered safeties. If you are new to using guns, then it is recommended that you get thumb and trigger safeties. It would be best to remember with these safeties not to use the gun recklessly because safety is on. Always treat the gun as if it is loaded and ready to fire. Many accidents have occurred with dire consequences because a gun user thought the safety was on and working. Always be keen when you wield the gun.
Do not forget that the gun itself does not kill; it is the people behind it that do. Having the license to own a firearm does not give you the right to go on a killing spree. Ensure that you follow the ethics that come with owning and handling a gun. Where necessary, take the time to train in using guns before buying one for yourself. Always register your firearm with the local authority. This will help avoid getting fined or charged with owning an illegal firearm.
If you buy a secondhand firearm, ensure you have the proper documentation for it and have not been reported as stolen. Get a comfortable harness or holster for your gun if you plan on having it on you at all times. This way, it will not fall in public.
Additional resource:
Chose an AR? Visit The Arms Guide for muzzle break options.