Have you ever purchased Amish furniture before? If not, would you be willing to give it a go? Did you know that it is one of the most durable kinds on the market? There are loads of different benefits and pros when it comes to this kind, and there are some gorgeous and unique models that you should consider purchasing! Keep on reading and find out why you might like it.
Top 10 reasons why you might like Amish furniture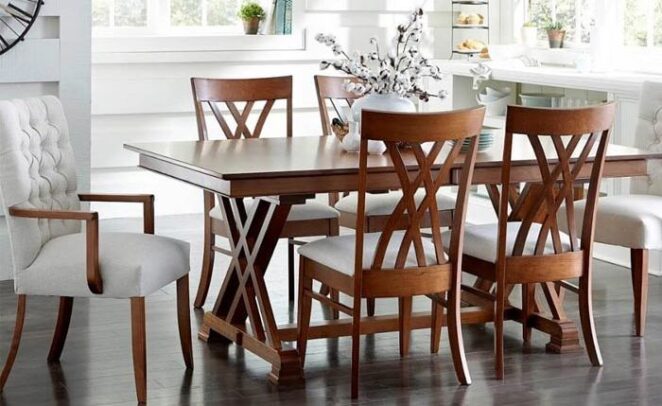 Great construction technique
Enjoy their handcrafted pieces, as well as solid construction. Amish craftsmen will easily build you fine furniture, especially when it comes to wooden material, some closets, as well as tables. All of their pieces are resilient, practical, as well as high-quality and will last you for years! If you are on the lookout for something sturdy, durable, as well as well-made, give it a go!
Eco-friendly
Did you know that this furniture is considered eco-friendly, or so-called green? Are you an eco-friendly person as well? All material is hardwood lumber which is grown in the sustainable forest. Everything is also formaldehyde-free and perfect for anyone's home use. You won't feel guilty at any point when it comes to making this purchase. Embrace the green vibe and support what you believe in by sticking to this kind of furniture.
Easy to take care of and maintain
Furniture and its clean-up can be quite time-consuming, as well as a deal-breaker for most people. However, everything is made from high-quality materials that you can clean easily just by dusting it away with a simple polisher. A sturdy microfiber cloth and non-wax polish will do wonders for any piece of furniture! Make sure to clean it once a week (not more often than this) and you will enjoy cleansed pieces for quite some time to come.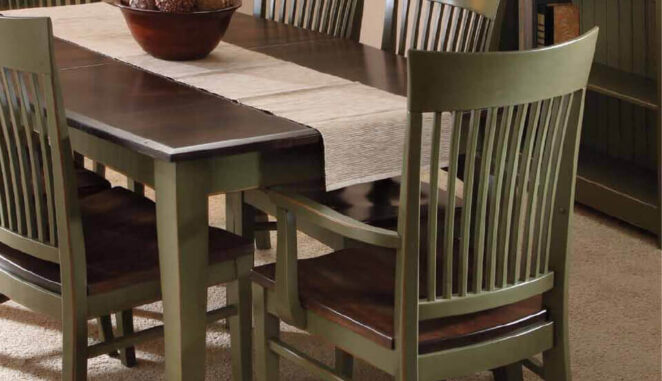 Only use solid wood
There is no wood substitute in this business, nor in the system in general. Most pieces can stand the test of time and can be passed onto different generations. Are you someone who wishes to keep its unique vibe, and you also want to keep the same style of furniture for years to come? If so, aim for some of the most durable kinds, such as oak, brown maple, and cherry. These materials are beautiful, elegant, sturdy, as well as perfect for every space and any room!
Unique tools
Did you know that the Amish love to use some unique and rare tools, such as pneumatic tools? They are not that common with other people, nor in other cultures/building companies. These tools run on air and they do not need to be plugged in, which means that they are saving electricity at all times. This is another pointer to their eco-friendly awareness! If you are interested in something new and that is not as damaging for our environment, you will enjoy their furniture!
There are some hidden compartments
The coolest part is that you can find some secret compartments in some furniture, and in some unique pieces. These hidden spaces will allow for your convenient storage use and will come in handy for larger families who need and crave a lot of space. You can find hidden coffee-holders, book stands or magazine stands in some of your cupboards. There are also some outlets in some rare cases and with some furniture.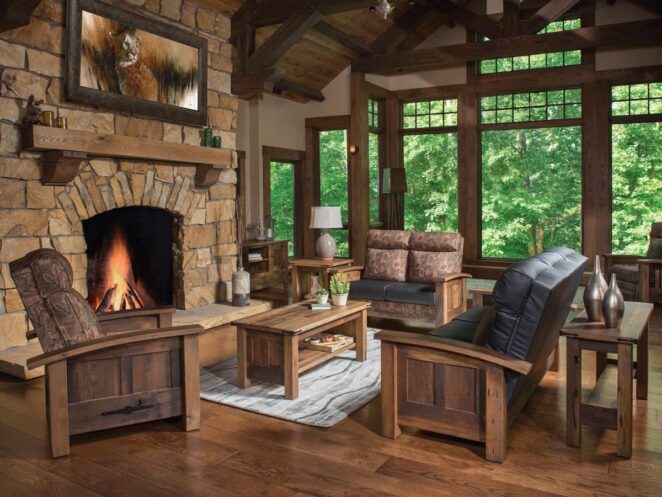 No nails or screws
Amish craftsmanship focuses on paying attention to little details, and they avoid the use of nails or screws. Instead, they focus on dovetails, rabbets, as well as mortise joinery. This approach is a bit different. All pieces and materials are set in place and properly connected with durable and high-quality wood glue which will hold everything well and in place, while looking like a piece of art! Some Amish people are good at this process, so go for someone who is experienced.
They are thought early on
In Amish culture, kids are thoughts of every skill and trade early on and before they reach their teenage years. For some that can be cooking, and for others it is woodwork. It is often a family business where you can find a lot of culture's heritage and a unique vibe that suits every family. Every person and every shop will have different items and pieces to offer, so make sure to stick to someone who understands your vibe and your style.
Everything is done by hand
The process can be a bit complex, and it can take days for something to be completely done from start to finish. Workers often combine sanding, sealing, as well as staining actions and they do them repeatedly until they are left with a phenomenal outcome. Just because this type of furniture is done by hand, its production might be a bit more time-consuming. However and in the end, most furniture is also scratch and water-resistant!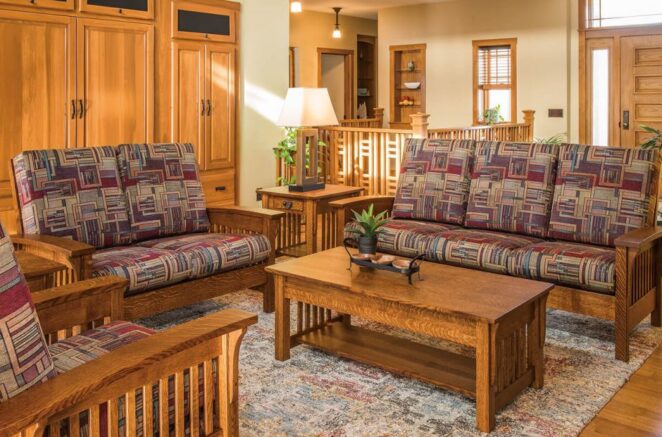 It can be customizable
Last, but not least, did you know that the Amish tradition is all about keeping their unique print and giving it a gorgeous outcome with their personalized vibe? You can get your wanted piece tailored per your preference, and you can ask for a different style of wood, finish, color, as well as size. If you are a picky person and a perfectionist, this will not be an issue!
Where to find Amish furniture?
Not knowing where to look is the most common problem for a lot of young people. However & luckily for you, you can check here and find some amazing and durable pieces! Choose between furniture for your dining room, your bedroom, or your living room! Thinking about decorating your office, your kid's room, work-space, or your gaming room? Say no more, and simply select your preferred wood type, size, as well as stain. Everything is made with the best hardwood and every person will easily find their practical everyday piece! Customizable, durable, as well as perfect for everyone's budget!