Some video game franchises get updated once every year. The most obvious example is the world-conquering FIFA series by Electronic Arts, but you could also include the NBA 2K games and the official NFL video games. Looking outside the parameters of sports-related video games, there's the Call of Duty series, too. You're usually guaranteed at least one new Call of Duty game every year, and the release of that game is usually treated as a major event when it happens.
On the other side of the coin are the video game franchises that are lucky to see an update every five years, let alone every twelve months. Fans of Grand Theft Auto know all about that. The general mood among Grand Theft Auto players has improved a little since Rockstar Games finally confirmed that it was working on the sixth standalone instalment of the world's most popular video game a few weeks ago, but it will still be a long time before GTA 6 is released.
During that time, fans of the franchise have had to put up with a patched-up last-gen version of GTA V that's now almost a decade old, a totally unnecessary new-gen version of GTA V, and an even more unnecessary remastering of GTA III, GTA: Vice City, and GTA: San Andreas. We digress, though, because we're not here to talk about the woes of the Grand Theft Auto series. We're here to talk about the most popular video game fighting franchise of all time. No, we're not talking about Mortal Kombat – we're talking about Street Fighter.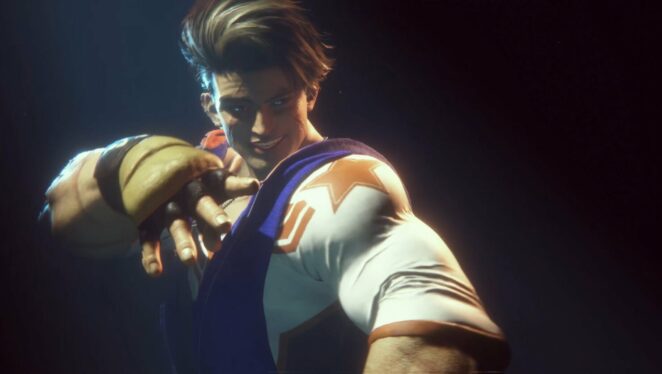 Street Fighter V quietly turned six years old in February this year. Virtually nobody – probably not even Capcom themselves – expected the game to last this long. There was an enormously long wait between Street Fighter IV and Street Fighter V, with the former being released in 2008 and the latter in 2016, but things were different back then. You could expect a series of "second-tier" Street Fighter games to be released between "proper" incarnations of the game. That's how the Street Fighter Alpha series happened, and it's also why there are so many "Hyper" and "Turbo" versions of the previous Street Fighter games available.
Rockstar Games might be the best video game company in the world when it comes to milking a cash cow until it's dry, but it's a skill that they probably learned from watching Capcom monetise Street Fighter over the years. Nevertheless, Street Fighter V experienced a rocky launch and was hammered with negative player reviews for a full two years after its release. There was an expectation at one point that it would be withdrawn early so that Capcom could speed up the Street Fighter VI development process. That turned out not to be the case. Street Fighter V was still receiving new DLC as recently as the end of 2023 and may yet get more before support is discontinued.
Whether or not Street Fighter V gets more content is immaterial to the point of this article. Street Fighter V is about to become old hat because Street Fighter VI is officially on its way. The news was announced with a very short, very impressive-looking trailer at the end of the most recent Capcom Pro Tour event in February. Unfortunately, the trailer told us almost nothing. It amounted to little more than a focus on an extremely muscular, very angry-looking Ryu.
We didn't get a potential date for the new game, nor any information about which other classic characters have made the cut apart from a glimpse of Luke, who was lined up against Ryu. Luke is the last (so far) character released for Street Fighter V, so his inclusion at the beginning of the sequel represents the game coming full circle. Based on the way content has been dished out for Street Fighter V, though, it's probably fair to assume that everybody from that game will make an appearance along with a whole host of new characters for the old-school Street Fighter gang to pit their skills against.
Having got the video gaming world excited by the announcement of Street Fighter VI, Capcom is likely to let everybody calm down again before we're given any further information. Some industry sources say that there will be nothing further to report until summer this year, so it might be that Capcom is targetting one of 2023's major gaming festivals for the unveiling of the game's full demo. We haven't ruled out the idea of a late-2023 release for the game, although the delay between the announcement of a game and its eventual release seems to get longer all the time.
A twelve-month wait wouldn't be out of character for Capcom or for the video gaming world in general. Whenever the game arrives, it will be closely scrutinised. It will be the first Street Fighter game in history to be released without the involvement of long-term producer Yoshinori Ono, who left Capcom in 2023 after three decades with the company. It was rumoured at the time that he had creative differences with Capcom about the future of the franchise that he helped to create, but neither he nor the company has commented on those rumours.
The mission for Street Fighter VI will be the same as the mission for every version of Street Fighter that's been released since 1991, and that's to become more popular than Street Fighter II. The franchise is famous, but the second game is the only one that's ever truly "gone mainstream." Street Fighter II was the chief inspiration behind the (hilariously bad) Street Fighter movie that was released in 1996.
It was also the inspiration for the Street Fighter II: The World Warrior online slots game that does such big business at online casinos and their sister sites. Such has been the success of that game that sistersite.co.uk often make a point of advertising the fact they have Street Fighter II: The World Warrior in the hope that it will attract new players to their site. If the lure of Street Fighter II is still so powerful after thirty years that it can lure gamers to new casinos, it must surely still cast a long shadow over any new incarnation of the game.
All of the above is speculation – what we need is more information about the new game, and at the moment, that's precisely what we don't have. When that changes, we'll bring you the full scoop on Street Fighter VI right here. Just don't go holding your breath until summer.