Lawyers, attorneys, or Barristers are the sharpest minds that a country has. They are needed by almost all influential people and significant organizations, be it the government itself or multinational corporations. Lawyers, attorneys, or barristers perform more or less similar functions. The difference in terminology exists because of a country's traditions and prevalent customs.
Lawyers represent their clients in front of judges and try to win decisions in favor of their clients. The case might be a criminal case where the client might have committed a breach of the criminal laws of the land. For instance, if a person is charged with the murder of his neighbor, he will require the help of a criminal lawyer if he wishes to be acquitted by the court of law. Lawyers can be criminal lawyers, civil lawyers, corporate lawyers, those specializing in intellectual property rights, etc.
Being a lawyer is a gratifying career. A well-qualified person with vast amounts of knowledge and gathered experience can charge a lot of money for their professional fees. However, the rewards are not restricted to monetary gains alone, and the knowledge gained is immense. If a person wants to be a lawyer by pursuing an online course, they can go to websites like https://www.alu.edu/.
Why Is A Course In Law Worth It?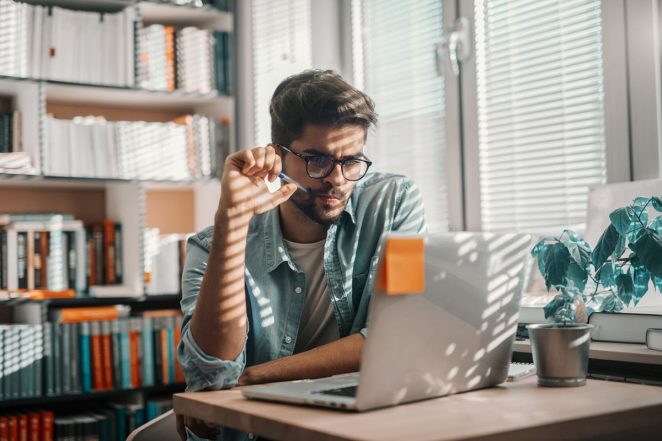 Law as a career is extremely rewarding not only in terms of money but also in terms of building a great network. All celebrities, be it famous chefs, famous doctors, or actors, need to hire a lawyer once in their lifetime. Thus, if one can become a star legal practitioner, then the sky's the limit for such a person.
Law has different branches, and each component requires extensive knowledge. The policies and legislations of any country are written in a complicated language and are usually very extensive to cover all sorts of possibilities that may arise in a civil or legal matter.
Moreover, the field of study expands every time a court gives out a landmark judgment; the law students need to read the sentence in detail and understand the evolution of the country's legal jurisprudence.
For instance, in countries like Britain and India, adultery was considered a criminal offense; however, with time, both countries have decriminalized the offense of adultery. Likewise, some legislations that were written in the eighteenth century were unfair primarily to the women of the country. However, with the recognition of women's rights, those legislations have undergone a sea change.
How Much Time And Money Do Online Law Schools Demand?
There are primarily two reasons why online classes have increased at such a rapid pace. The first reason is the development of technology and the second big reason is the Corona pandemic. When the pandemic began, brick-and-mortar classes were replaced by their online counterparts.
However, online schools remain new, and people often worry about the cost, the time, and the effectiveness of the teaching in these classes. There are several degrees, and the time durations and the cost of each course vary greatly depending upon the country and the university that is offering the degree.
For instance, in the UK, there are three, four, and six-year courses where students can take up many elective papers. In the UK, a four-year degree could cost around six thousand pounds, and a six-year degree could cost about four thousand pounds.
In the US, there is a four-year course for Juris doctor; then there are masters programs and diplomas as well. In countries like India, there are three-year law degrees offered to graduates or a five-year integrated law course.
Moreover, in most countries, there is a bar council exam that a candidate has to pass before he can actually practice as an attorney. There are short-duration programs that prepare students to qualify for their exams.
Online Law Courses Are Worth People's Time And Money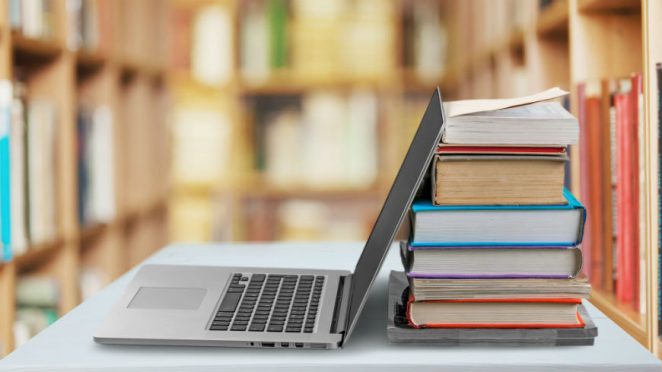 They Are As Effective As Face-To-Face Classes
Legal online classes are as effective as in-person classes. This is because for legal courses, unlike in medical degrees, there is no requirement to practice dissection and surgeries. In these courses, trial courts form the core real-life practice. These trial courts can be held online.
In fact, in the present day, many real courts allow their sessions to be telecast live so that students can learn from them. In fact, with the online mode, people can get an insight into the workings of the highest courts of the country where they would not be able to make it in person.
Moreover, there is no compromise on the quality of content that is delivered through the online mode. Some of the top barristers or attorneys of the country teach in these classes.
Accommodates All Sorts Of Learners
Since these courses are available online, they can be recorded and seen later whenever a learner is comfortable. In the case of in-person classes, some people might be slow learners, while others might be able to grip concepts faster. Thus, when a teacher goes at his usual pace, a slow learner might find it difficult to cope, and a fast learner might think that things are going too slow.
Many people also like to take up a course when they are working part-time or full-time somewhere else. These persons would not be able to learn if they were required to attend in-person classes. However, with the advent of online classes, even working professionals can learn and expand their horizons.
In fact, this is a great way of climbing up the professional ladder. For instance, when a legal secretary(paralegal) pursues a diploma, he could get a hike in his salary.
Availability Of Multiple Courses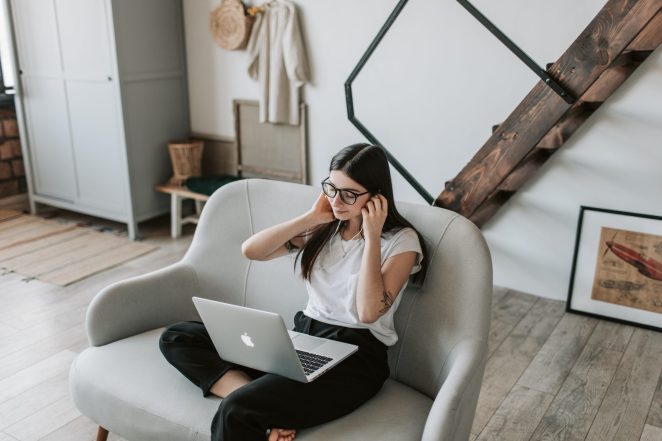 Since the classes happen online hence multiple courses can be made available. This is because, in an in-person class, there is a requirement for a huge University to run many courses. Likewise, a well-qualified person might be staying in Boston, and he would not be able to take a flight to Chicago for a class every week.
However, if a lecture is to be delivered online, then even the most prominent expert from all over the world can be readily available to deliver a lecture. Hence, with this form of education, distance stops becoming an impediment for a learner or for a teacher.
Since the lectures are delivered online, all the Universities of the world have become plausible options for learners. Until the past decade or so, a student in Asia would have to think a hundred times before he went ahead to pursue a degree in the US.
Traveling to the States and the cost of living there would become significant hurdles in the learner's path. However, with the availability of courses online, a learner does not have to think much before he registers himself for the best courses that are taught by the best Universities in the world.
Increased Affordability Of The Program
Many people think twice before traveling to a foreign land and getting enrolled in a college there. In fact, most foreign students have to work part-time jobs in cafeterias and restaurants to be able to pay their tuition fees. However, with the advent of online education, these worries have gone down.
Since working professionals can enroll for these degrees hence, people do have to micromanage their time while they are studying. They can study as they want and they can even work full time and contribute towards paying the fees.
Friendly Methods Of Transmitting Knowledge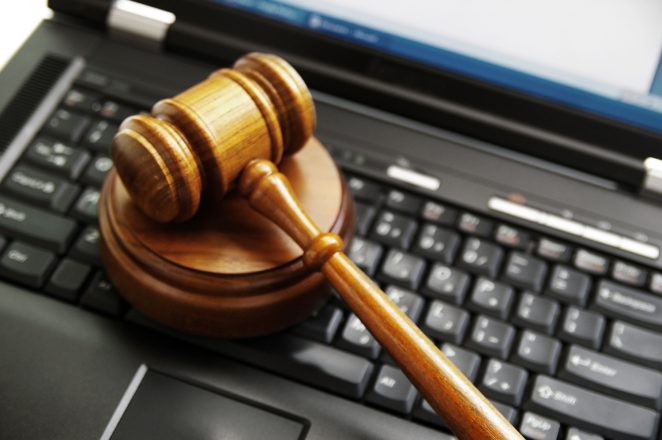 In these classes, the lecture may be taken live; however, the sessions are usually recorded, and a learner can revisit the lecture as and when they want. In a regular class, a student has no other option but to sit and attend the class even when he is bored or exhausted. However, with online courses, a learner can take a lesson when they are alert and mentally prepared to do it.
In a typical classroom, chalk, duster, and presentations are the usual means of teaching. In the online mode, the ways to impart knowledge increase manifold. There are design tools that are available which allow teachers to draw infographics to explain better. There are applications for scheduling classes which helps in taking the classes professionally.
Updated Course Materials
These courses impart information about the latest advancements in the field of law. For instance, of late cyber security has become a cause of concern for all countries of the world. Every day people have to face breaches to their cyber security. Hence, these courses are updated to include such relevant study material in the syllabus.
Conclusion
Once an individual earns a degree or a diploma in law in the online mode, then they can get plenty of jobs or get a promotion at their present job. Despite having plenty of advantages, there are concerns that online learning deprives students of good peers who can have fruitful discussions.
Also, there are concerns about the lack of intimate teacher-pupil contact. However, there are several communities on the internet where students and teachers can communicate and build a great network of colleagues.