Becoming a household name is not as hard as it looks. Then again, it's not as easy as that sentence makes it sound. Especially when you're running a cleaning business.
Fortunately, this article will try to help you understand everything you must know and what you should do to set your cleaning business services apart from the other cleaning services out there.
Read on,
Should I get Formal Training Before Starting Cleaning Services?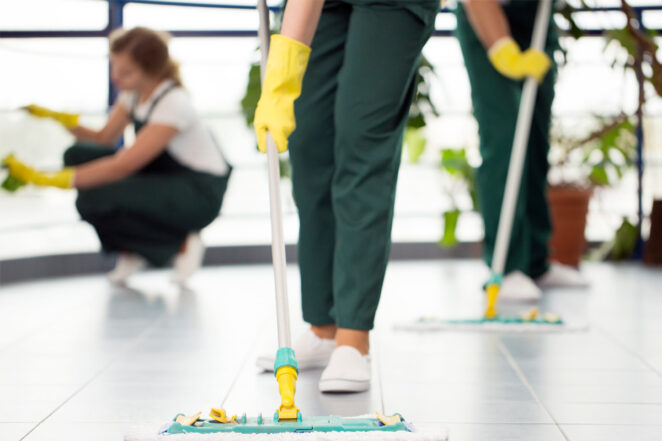 You may be wondering if it's really necessary for you to get a bachelor of arts in personal cleaning before you can build and grow your business.
Well,
Unless you're trying to establish your business in a city, state, or country with laws that warrant a formal certification.
Which is rare. Quality casual training should be enough. You'll just have to pay attention to detail and do a spotless job.
Therefore, it's crucial that you educate yourself and your team on how to do a professional job. Most people understand basic cleaning, for how they clean their homes and personal environment. But cleaning for a variety of clients will require you to set the standard for the quality of the services you'll be delivering.
What Does A Marketing Company Say About Establishing Your Brand The Right Way?
To begin with, you need to ensure that your business is registered. You need a name that will help people recognize your business. However, keep it simple. This will help people refer their fellow clients to you without struggling to remember who you are. Also, keep it unique. Your name needs to stand out before your business can stand out.
After you register your business and determine where you shall be working. You'll need to define your area of specialization. What type of cleaning services are you providing?
Once you answer that question, you can go on to underline the tools you shall use. This includes brooms, brushes, cleaning agents, disinfectants, sanitizers, and other necessary chemicals. And uniforms.
You'll need to ensure that your team does not cross-contaminate client premises.
Once your tools and team is set, you will want to get insurance for your business whilst you're at it. You will be working on different properties and coming across different belongings. You might want to ensure that your team has no sticky fingers as you go. Prioritize safety and security.
To ensure that every person on your team is on the same page, you should outline some cleaning guidelines and define a preparatory procedure.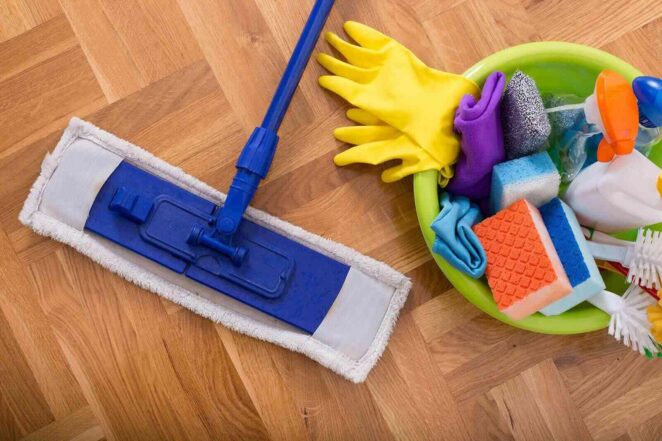 Now you get to work,
You should treat every client special. This will help you gain permanent access to their premises and keep them as clients for the longest time. Customers like to feel special. Customers like to feel secure. Customers want to get quality services. Do this well, and you'll be on the road to becoming a household cleaning brand.
Ensure that you know the specific requirements of each client. Including the layout of the premises you'll be cleaning. This will help you determine what you need to get the job done, including the chemicals and detergents needed to clean effectively.
Some clients may have you cleaning properties with carpets throughout the floors, others may have ceramic tiles, and others may have wooden floors. You must know how to clean each type of surface effectively.
Once you master the art of cleaning, you need to get your business out there. Start letting people know who you are. Start looking for people who need your services. And help the people that haven't realized that they need your services to understand why they do.
Getting yourself some good marketing will go a long way.
To establish your business as a known brand, you will need to brand it effectively. Find the best way to put your business in front of your client's faces. Some of the most effective marketing methods include using digital channels like social media, websites, emails, and cold outreach. Knocking on people's doors to introduce yourself and offering free cleaning services to demonstrate what your potential clients may be missing.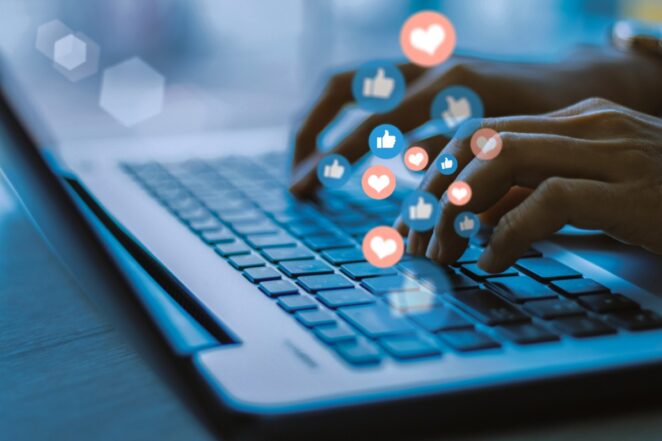 People need to hear about you or feel like they know you.
Carefully select your channels to establish a digital presence and let people know your business is in town. You must prepare some social media channels, perhaps a Facebook page, Twitter, Pinterest, and Instagram. These are good for engaging with clients and sharing everyday life hacks on DIY cleaning services. This gives you a first-hand platform to engage your customers where they hang out. You will have to complement your social channels with a website. A website will help you organize your knowledge, showcase your business, and solidify your social proof with client testimonials. You can show your cleaning prowess by building a blog and answering all DIY cleaning frequently asked questions. Teach people how to get rid of different stains, use different chemicals properly, disinfect their properties, and sanitize their environments. You'll thank us later.
After establishing your channels and building your platforms, you'll need to engage with clients daily. You should develop personal relationships with your audience if you want to turn them into customers and keep them.
Build a business that is one with its customers. Teach your team to treat clients respectfully and interact with everyone appropriately. Ensuring your clients don't lose stuff to theft or damage will keep you on top of recommendations. This will also make your contracts longer.
You can consult businesses like insideadvisorpro.com to help you understand the marketing environment around your target area.
Communicate effectively
You will need to ensure that you and your clients are always on the same page. To do this effectively, you will need to get a cleaning contractor application that allows you to invoice customers directly, send emails/messages, provide a dashboard that tracks payments, and shares your cleaning schedule. It should keep detailed records of your client database.
What Should I Do To Avoid Harming My Business?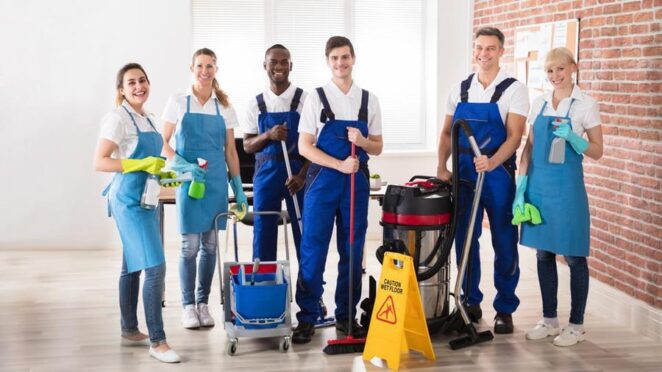 Becoming a household name is good and bad at the same time. But you can choose which way it goes for your business. It's good when you are famous for the right reasons. It's bad when your business is known for doing things wrong.
Ensuring your clients are always happy with your service will keep you in the right books.
Always prep your clients for the work you will be doing. Agree on what and where you will be cleaning. Your team will have to understand any restrictions or privacy requests by your clients. Always respect your client's property.
You should ensure that your clients know which team members will frequent their premises, including the total number of cleaners to expect on a job.
Asking clients for reviews on how you are working will help you understand your assignment and point out where you're slacking. Not listening to client feedback is a recipe for disaster. You must ensure that your client is satisfied with your work, including the individuals you send to represent your business.
Avoid using the wrong products.
Some clients may be allergic to some cleaning agents, and others may simply prefer the scent or after-effects of particular products. Figure out what works for your customers, and you will win their hearts.
Also, looking at the global stance on eco-friendly activities, I suggest including some recyclable materials in your arsenal. Don't forget to use cleaning agents that are less harmful to the environment and humans.
It's important to remember that not every chemical is suitable for all materials. You may bleach, stain, or burn your customer's favorite carpet. One drop of certain chemicals on the wrong fabric or surface can be fatal. This can quickly damage your credibility in return. If the job is bad enough, it can cost you your contract.
You should keep learning and thoroughly research the chemicals you use on the job. Understand their side effects and best use cases. Consult your clients as well. This will help you understand what different clients prefer. It will also allow you to personalize your services according to each customer's unique requirements. Successfully.
Conclusion
You must prove yourself before people consider you the most trusted cleaning service provider. The best thing you can do is let your work speak for you. Always leave your client's premises spotless.
You should interact with your clients on a personal level. Ensure to organize your contacts properly. Keep detailed information in each client. Including the tools and chemicals used to clean each property you visit.
Also, don't forget to be active on your social media platforms. People are always looking to learn DIY techniques to deal with different stains and cleaning different materials.
People will be more comfortable letting you clean their property if they can prove that your services are worth the costs. Keeping your business in their faces and helping them answer the most troubling questions as they research the internet will help you gain trust. Guess who they will run to when they need large scale cleaning services?