The U.S. Navy, Air Force, and Marine Corps are all facing lawsuits from former military personnel who say they have suffered health problems due to using aqueous film-forming foam (AFFF).
These men and women believe that AFFF has caused them serious health issues, such as thyroid cancer and leukemia, which led them to file a lawsuit against the government for medical expenses, lost wages, or mental anguish resulting from the exposure. The cases have been filed in various courts throughout the country and will likely take years before judges resolve them.
What Is AFFF?
AFFF is a firefighting foam. It's used to put out chemical fires, like those that occur in airplane hangars, military bases, and industrial facilities. AFFF is a fluorinated compound and surfactant that helps reduce surface tension between water droplets and the fuels they are trying to extinguish.
When mixed with water, it forms a stable foam blanket over the top of your target area so no more fuel can be released into the air during combustion. It is available in 3% and 6% formulas, based on the quantity of water in it.
3M scientist Charles Stenholm discovered AFFF in 1966 as part of his surfactants research. He was trying to create an effective cleaning product for glass surfaces when he accidentally created this formula which eventually led him down another path entirely, firefighting.
Perfluoroalkyl and poly-fluoroalkyl substances (PFAS)-based AFFF became widely popular for fighting fires. The Department of Defense started using AFFF in the 1970s. However, prolonged exposure to PFAS-based AFFF has led to numerous health concerns.
What Are Firefighting Foam Cancer Lawsuits?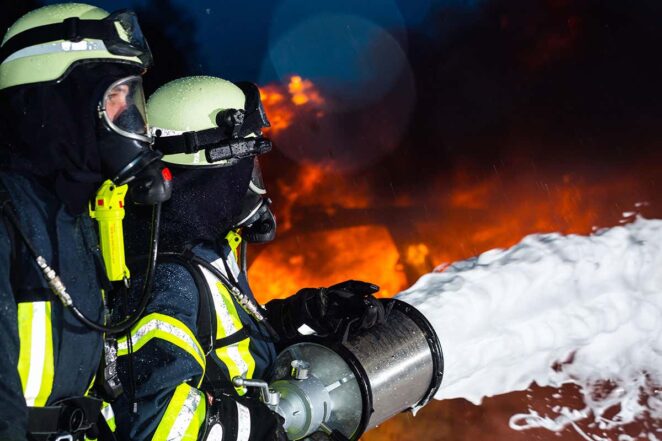 Firefighting foam cancer lawsuits are a type of class action lawsuit. A class action is a type of lawsuit where one or more people sue on behalf of all people who have been injured in the same way by the same product or company. This saves time and money for everyone involved because it allows you to join forces with other victims instead of going through the process alone.
While this firefighting foam does an excellent job at putting out fires, it's also known to contain carcinogens called perfluorooctanoic acid (PFOA). PFOA has been linked to cancer in animals and humans alike, but it can take years or even decades before symptoms show up, and even then, they're not always easy to diagnose.
Several studies have proven the link between exposure to PFOA and cancer in humans. It can lead to testicular, kidney, thyroid, prostate, and many other cancers. Hence, many people suffering from cancers after exposure to AFFF have filed lawsuits.
If you, too, have been diagnosed with cancer due to AFF exposure, you can file a firefighting foam cancer lawsuit against the government and AFFF manufacturers. Winning the lawsuit will ensure that the sufferers get compensation for the problems they have faced.
The Beginning of AFF Lawsuits
The first AFFF lawsuits were filed in 2017 by firefighters who claimed they were injured by the foam while fighting fires. They alleged that its use caused them to suffer from respiratory problems, cancers, and other adverse health effects.
Soon, many firefighters started filing the claim. Hence, the lawsuits were transformed into multidistrict litigation (MDL) by the United States District Court, District of South Carolina. The MDL is numbered 2873. Anyone looking to file a lawsuit against PFAS AFF manufacturers like 3M can file their claims under this MDL.
What Is the Anticipated Outcome of AFF Lawsuits?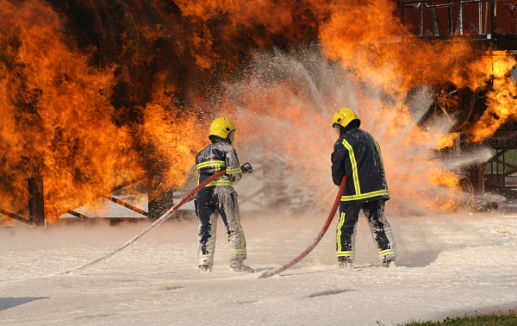 The outcome is uncertain. It's unclear what the courts decide or how much money they'll award to plaintiffs. But it's safe to say that it won't be cheap for anyone involved, particularly if the damages awarded are large enough to lead manufacturers and government agencies to re-evaluate their practices when using AFFF in firefighting situations.
It's also important to note that even if lawsuits don't result in any legal action against these companies or agencies, they may still negatively affect their reputations. Those can cost companies plenty too.
However, it is believed that the lawsuits may bring positive results for the plaintiffs. Since many research firms already establish the connection between PFAS exposure and health issues, it will be a significant barrier for manufacturers and government agencies.
What Benefits Can Firefighters Expect From AFFF Lawsuits?
Firefighters diagnosed with cancer or other illnesses caused by exposure to AFFF can file compensation claims.
Compensation for medical bills. You may be reimbursed if your firefighter has paid out-of-pocket for medical expenses associated with their cancer or other illness.

Compensation for lost wages. If your firefighter's cancer or illness prevented them from working at all during the time they were sick, then you could receive payment based on how much money they would have made if they had not been ill and unable to work during that period.

Compensation for emotional suffering. Besides physical suffering, a major health problem can also affect you mentally. Hence, you can even expect compensation for your emotional suffering.
The total settlement amount you get can vary vastly based on your suffering. For instance, in one of the cases fought outside of MDL, the plaintiff was awarded a settlement of $50 million. This was when an Ohio jury passed a statement for DuPont (manufacturer) to pay $50 million to a plaintiff and his wife.
How to Proceed With an AFFF Lawsuit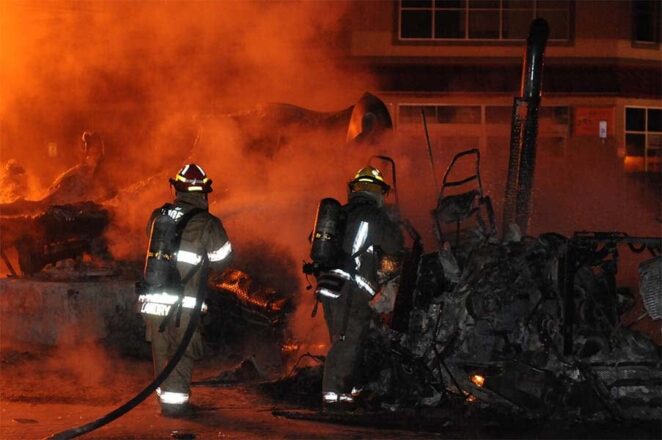 If you have been injured or your firefighter loved one has been injured, it is essential to contact an attorney who can help. You may be entitled to compensation for medical bills and lost wages.
Suppose you have not been injured but are concerned about the health risks associated with AFFF exposure. In that case, it is still important to contact an attorney who can help determine whether or not you should file a lawsuit on behalf of yourself or your firefighter loved one as part of the class action lawsuit against 3M. This could include filing individual claims based on exposure at work or home.
The firefighting community is close, and firefighters know they have each other's backs. These lawsuits aim to ensure firefighters get the compensation they deserve for their injuries while on the job. We hope this article has given you an idea of what benefits might be in store for those who file suit against companies like 3M and DuPont.