Investing has been around for a very long time now. Company stock has long been a way for folks to build wealth and is still a viable means of growing one's bank account. However, with ever-increasing technological advances, there are several new ways to build a portfolio.
Let's take a look at a few of them right below:
Cryptocurrency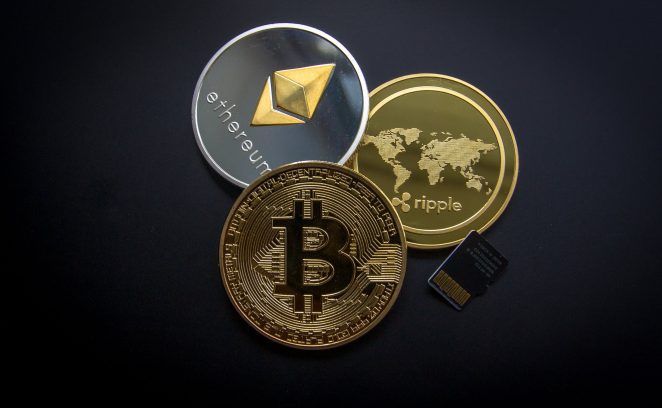 Cryptocurrency, basically digital currencies, have come to the fore in 2023. The concept of blockchain has been around for a while – bitcoin, the world's biggest and oldest digital asset, has been around since 2008 but is only now becoming mainstream. As of 2023, there are over 100 million bitcoin users in the world, around the same number of internet users as we had in 1997 when the web was still in its infancy.
The crypto market is pretty volatile, something which has led to some doubts. That bitcoin went from being priced at over $60,000 per coin to just above $30,000 in the space of a few days simply based on a tweet from Elon Musk is pretty worrying. However, there are many who believe one bitcoin will be worth over $500,000 in the future.
Bitcoin is far from the only cryptocurrency available for holding. Assets such as Ethereum, Cardano, Polkadot, VeChain, Solana, and Binance Coin are all considered to be top investment options.
"You're going to want to build your buildings on a solid footing of granite, so bitcoin is made to last forever — high integrity, very durable. Ethereum is trying to dematerialize exchanges and the finance establishment," MicroStrategy CEO Michael Saylor advocates. "I think that as the market starts to understand these things, there's a place for everybody."
Certain countries have taken a stance against crypto in recent times. China announced plans to crack down on bitcoin mining last month and has already made moves to that end.
"Through rose-tinted glasses, Bitcoin can do no wrong," Coinality.com's Dan Roseman offers. "It is a currency that is free of central bank control, is decentralized, and it has proven that it can serve as a store of value for people who lose trust in their national currency (Greece, for example). However, the supply of every currency is controlled by some function, and in the case of the Bitcoin it is through the process known as "mining." In layman's terms, Bitcoin mining is the only way to introduce new currency to the marketplace, and it is performed by "miners" who use expensive software to solve math problems in exchange for the currency."
Sports Betting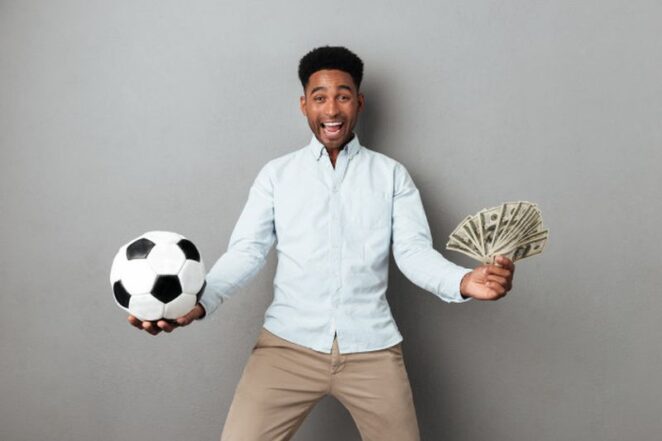 Sports betting is essentially gambling. The practice has gained a bad rap as a result of the vast number of unfortunate stories detailing losses. However, sports betting is still one of the most popular activities and it could net you serious gains if done right. One should certainly not go into bets blindly or simply bet on a favorite team. Betting could be considered an art form as it takes lots of work and analysis for one to be successful.
Despite all of the negative press, sports betting is a great way to increase your wealth, providing you know what you're doing. Fortunately, there are several avenues out there from which you could get tips and other solid bits of advice.
Of course, it helps to deal with the most reputable bookmakers as their odds are more competitive and they offer freebies, especially to new signups. According to gambling.com, Bet365, Draft Kings, 888Sport, and Fanduel are among the best sportsbooks to choose from.
NFTs
Non-Fungible Tokens (NFTs) are relatively novel but the concept has proven to be pretty profitable in a short space of time. Popular NFT platforms such as NBA Top Shot have facilitated several million in transactions, with one of their digital sports cards going for over $200,000 earlier this year. NFTs can be any type of media that can be attached to a blockchain, assigned a unique number, and then sold. They're mostly built on the Ethereum blockchain but companies like Top Shot have built their own chains on the Ethereum blockchain. What's more, anyone can create an NFT and sell it.
Yes, you CAN understand NFTs. https://t.co/IqeIo941wG

— Okcoin (@Okcoin) June 28, 2023
Dallas Mavericks owner and tech billionaire Mark Cuban is one of the more popular fans of NFTs. "This is like the early internet days all over again," he said in April. "I think [NFTs and blockchain tech is] going to be huge.
"I think the collectible side of it is going to completely turn the [art], music and movie industry upside down. I'd be going to every musician I know right now. I'd introduce myself, like I did back in the day with Broadcast.com, [to make] anything digital. Same with movies."