As many are familiar with, this controversial and troublesome actress has had many ups and downs throughout her turbulent career, which of course affected her status, as well as her net worth. So what is Lindsay Lohan's net worth at the moment? Read on to find out more about her and her earnings.
Biography
Lindsay Lohan was born on July 2, 1986, in the USA. She is an actress, singer, model, designer, and producer. Lindsay Lohan began her career in entertainment when she signed a contract with Ford Models at three years old, after which she appeared in commercials for Wendy's and Jell-O. She started her modeling career with Abercrombie Kids and Calvin Klein Kids, while the television debut came in 1996 whit the role of Ali Fowler on a soap opera called Another World. The following year, director Nancy Meyers gave her the starring role in the 1998 Walt Disney Pictures remake of The Parent Trap. This was followed by two TV movies for the company, before another Disney remake Freaky Friday that grossed $160 million worldwide.
Career
Lohan's career really took off after the 2004 teen comedy "Mean Girls", grossing $129 million worldwide, giving her a nomination for Teen Choice awards. Lohan simultaneously worked in music with tracks for her movies Freaky Friday and Confessions of a Teenage Drama Queen. In December of 2004, her first album came. "Speak" reached number four spot on the Billboard 200. When it comes to the world of fashion, Lindsay Lohan modeled for Miu Miu, Fornarina, Jill Stuart, and others. She also released her own brand of leggings, as well as a self-tanning spray.
Lindsay Lohan Net Worth and salaries
Lindsay Lohan net worth is estimated to be $800 thousand at the moment, which is rather surprising. When one thinks of a famous actress's life earnings and net worth, millions come to mind in a second. Here, however, too much got in the way.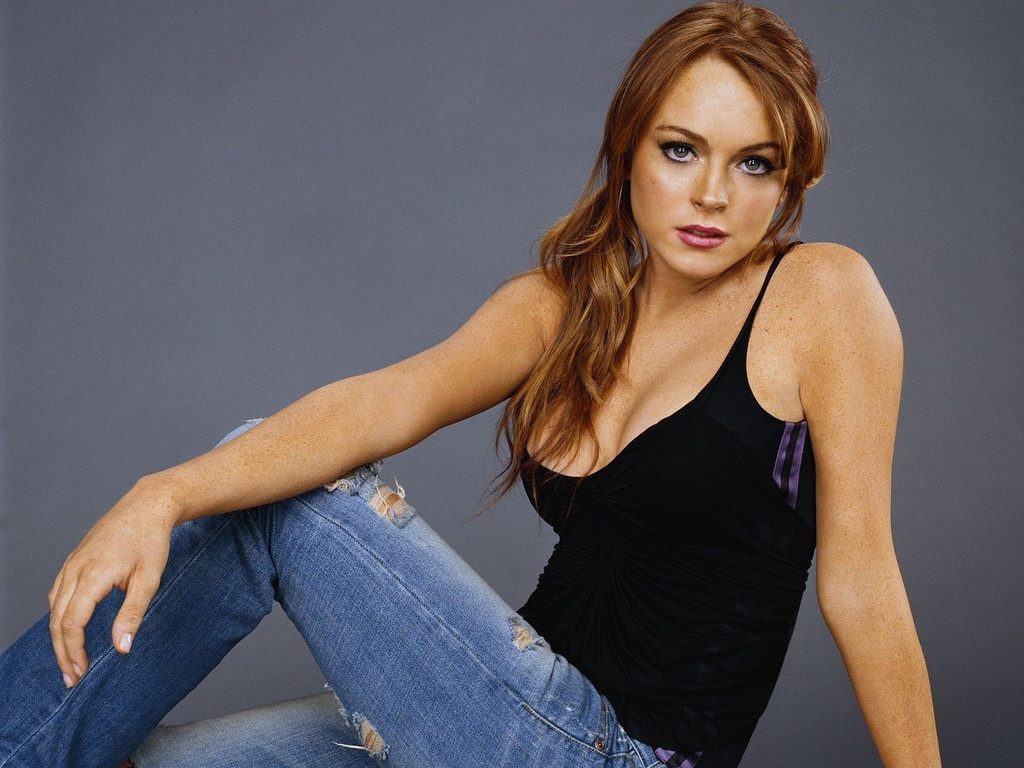 Although she managed to earn more than $27 million from her movie salaries alone, she is widely famous for her extremely expensive and controversial lifestyle. She faced a number of legal charges and had a lot of personal problems. All of this caused her fortune to plummet. Before she appeared in Playboy in October 2011, she was close to complete bankruptcy. This job earned her a much-needed $1 million. In December of 2012, the IRS took possession of her bank accounts to pay back $233,000 that she owed in unpaid federal taxes. In August of the following year, Lindsay Lohan earned around $2 million to develop a series of in-depth personal interviews with the famous TV host Oprah Winfrey. However, a large part of this money was also set aside for paying back taxes, rehab fees, and numerous IRS debts. If Lindsay Lohan led a more modest life, she would be numerous times more popular and rich than she currently is. For someone who made this much form movies, it is hard to believe how close she was to bankruptcy.
Her total earnings from the movies are as follows. From the 2003 "Freaky Friday", she cashed in $550,000. For her two 2004 movies, "Confessions of a Teenage Drama Queen" and "Mean Girls", she earned $1,000,000 for each. Between 2005 and 2007 came "Herbie Fully Loaded", "Just My Luck", and "Georgia Rule". For each of these three movies, she earned a whopping $7,500,000. Because of her troubles and allegations, she started earning much less. "Liz & Dick" in 2012 gave her $300,000, while two 2013 movies "Scary Movie 5" and "The Canyons" earned her $200,000 and $6,480, respectively. For the aforementioned 2014 Oprah Winfrey project called "Lindsay", Lohan received a paycheck worth $2,000,000.